Allentown
Address
2200 South 12th Street, Suite 2210
Allentown, Pennsylvania 18103
Hours
Mon: 8AM-5PM
Tues: 8AM-5PM
Wed: 8AM-5PM
Thurs: 8AM-5PM
Fri: 8AM-5PM
Sat: Closed
Sun: Closed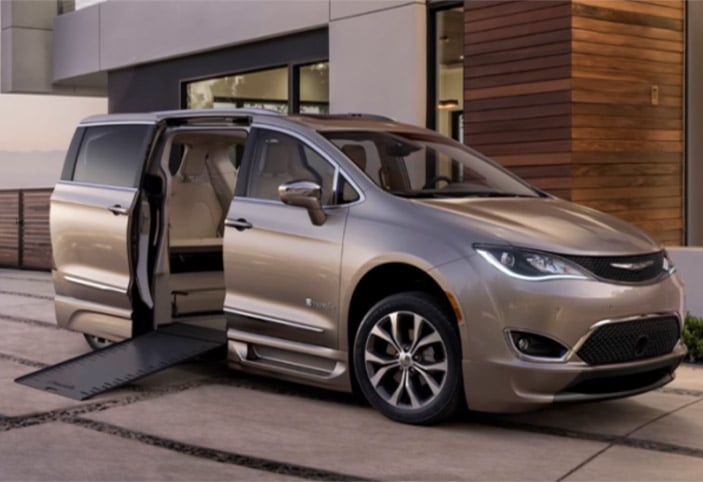 MobilityWorks - Allentown
MobilityWorks offers Allentown, Bethlehem and other surrounding areas of Pennsylvania the very best in mobility solutions. Each wheelchair accessible vehicle you'll find at MobilityWorks is designed with safety, accessibility and affordability in mind.
New Wheelchair Accessible Minivans
MobilityWorks Allentown is currently providing many customers with their line of accessible minivans that can be converted in any number of ways to provide the absolute best fir for our customers. With the option of power ramps, a dropped floor, and removable seats, these minivans are a great option for those looking for convenience and comfort in their mobility solutions.
Specializing in Lifts and Other Products
MobilityWorks Allentown is also an authorized dealer of BraunAbility lift products for consumer and commercial vehicles. Their lifts are among the best in the industry and out qualified staff has years of experience in installing them. Beyond that, MobilityWorks in Allentown is also the area's number one resource for other reliable mobility products as well. Whatever it takes to create the perfect wheelchair accessible van for our customers, MobilityWorks is there to meet their needs!
Used Mobility Vehicles for a Tight Budget
Like any reputable dealership, MobilityWorks has each and every single one of our pre-owned wheelchair accessible vans for sale looked over with a trained and meticulous eye towards quality. This is true not only of the vehicle itself, but of the conversion equipment as well. If you believe it's time for an upgrade or a change in your mobility solution, contact MobilityWorks in Allentown today. Whether it's a used wheelchair accessible vehicle you need or a scooter lift carrier for your current vehicle, we're excited to work with you.
Allentown Areas Served
Our Allentown Pennsylvania showroom and service center is ideally located to serve all Lehigh County communities, including: Bethlehem, Ancient Oaks, Catasauqua, Wescosville, Fountain Hill, Dorneyville, Slatington, Breinigsville and the neighboring counties of Northampton, Bucks, Berks, Schuylkill, Carbon and Bucks County.
What We Offer
New and used accessible vans to meet all budgets
Trade-in options for all types of vehicles
Scooter lifts and lift installation
Driving hand controls and installation
Turning seats and other adaptive equipment
Additional Services
Personalized consultations and needs assessment
Financing options
Comfortable reception area and refreshments while you wait
Certified technicians for maintenance and service needs
Rental vans by the day or week