Maryland
Address
11409 Maryland Ave
Beltsville, Maryland 20705
Hours
Mon: 8AM-5PM
Tues: 8AM-5PM
Wed: 8AM-5PM
Thurs: 8AM-5PM
Fri: 8AM-5PM
Sat: Closed
Sun: Closed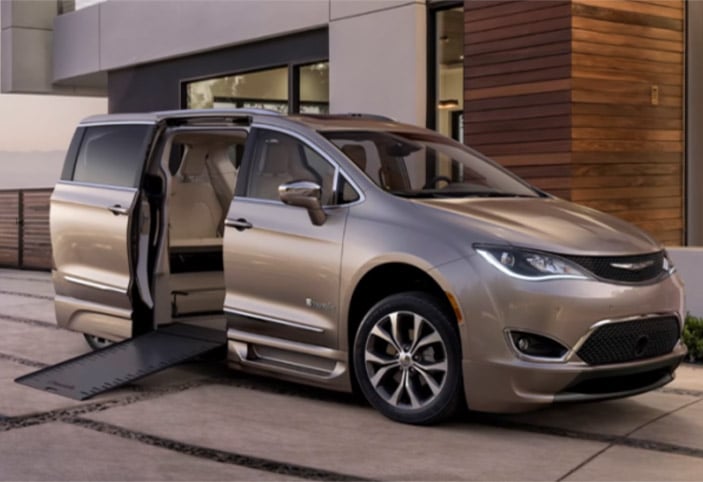 Serving the Needs of Maryland and Northern Virginia
If you're in need of a new mobility van and live in Maryland or Northern Virginia, then MobilityWorks in Beltsville is ready to help with your vehicle needs. With a huge selection of wheelchair accessible vehicles to choose from — as well as a knowledgeable and friendly staff — MobilityWorks in Maryland location has it all.
In addition to our store location in Beltsville, we've also expanded to a sales and service showroom in Windsor Mill, MD and to Alexandria, VA. As MobilityWorks presence has grown in the DC area, so has our shared network of inventory and trained staff. This means that MobilityWorks is better able to serve a wider geographic area so that customers are closer to meeting with a Certified Mobility Consultant for a personalized needs assessment and consulting appointment.
Certified Service and Equipment Installation
Our technicians are on hand to meet your every need. They can install a wide variety of hand controls, adaptive equipment, power options, lifts and ramps, removable seating, and anything else you need to make your wheelchair accessible van perfect for your mobility needs. MobilityWorks Maryland understands that not everyone's needs are the same. For that reason, our consultants will see to it that you know all of your options and how MobilityWorks can get you into a wheelchair accessible vehicle that is unique to your needs and lifestyle.
Visit MobilityWorks Maryland Today!
Visit us today to see a wide variety on new and used wheelchair vans for sale! Our staff can answer any of your questions and walk you through the conversion process. We look forward to working with you to get closer to hassle-free accessible travel.
Beltsville MD, Baltimore & Washington D.C. Areas Served
Our North Attleboro, Massachusetts showroom and service center is ideally located to serve all of Prince George's County and the District of Columbia metro area communities, including: Washington, D.C., Arlington, Annapolis, Alexandria, Baltimore, Fredericksburg, Bethesda, Frederick, Gaithersburg, Reston, Virginia, Rockville, Silver Spring, Upper Marlboro, Windsor Mill and the surrounding counties of Charles, Anne Arundel, Calvert, Montgomery and Howard County.
What We Offer
New and used accessible vans to meet all budgets
Trade-in options for all types of vehicles
Scooter lifts and lift installation
Driving hand controls and installation
Turning seats and other adaptive equipment
Additional Services
Personalized consultations and needs assessment
Financing options
Comfortable reception area and refreshments while you wait
Certified technicians for maintenance and service needs
Rental vans by the day or week