Portland, ME
Address
32 Lewiston Road, Unit 2B
Gray, Maine 04039
Hours
Mon: 8AM-5PM
Tues: 8AM-5PM
Wed: 8AM-5PM
Thurs: 8AM-5PM
Fri: 8AM-5PM
Sat: Closed
Sun: Closed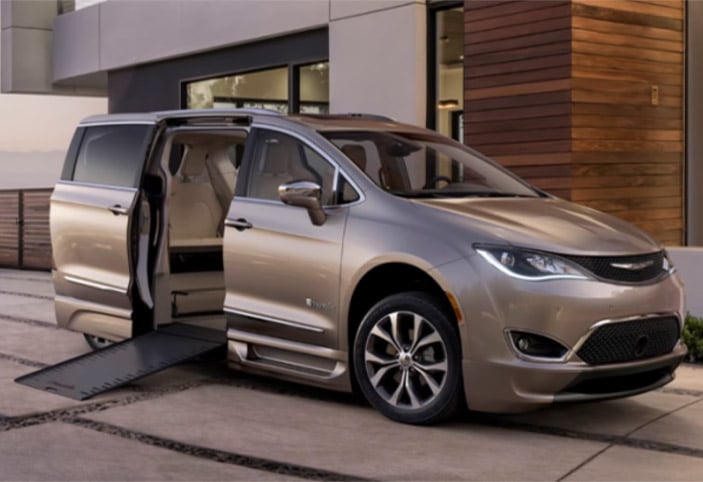 MobilityWorks –Portland, ME
When you're looking for the absolute best experience when it comes to shopping for a wheelchair accessible vehicle in Maine, it doesn't get better than MobilityWorks! MobilityWorks Maine has a reputation for offering the absolute best when it comes to the three most important factors in your search for a new mobility solution:
A wide selection
Helpful customer service
Trained and certified technicians and mobility consultants

So no matter what sort of mobility assistance you need, you're sure to find what you're looking for at MobilityWorks Maine.
Proudly Serving the Great State of Maine!
Our MobilityWorks location in Gray, Maine proudly provides mobility solutions to those in Portland, Augusta, Biddeford, and the surrounding areas. History shows that we have done this well. How well? MobilityWorks Maine has gained the highest CSI score in the area in terms of mobility solutions, netting them the highly coveted Ralph Brain Signature Award — an honor that is only awarded each year to a few mobility dealers in the entire country.
Quality, Dependability, and Dedication
A mobility dealer doesn't get that sort of prestige without offering the absolute best the industry has to offer. It goes beyond the fact that we have a huge selection of new and used handicap vans to choose from. It's even more than the fact that we also offer installation and expert advice on mobility equipment such as lifts, ramps, adaptive driving equipment and much more. It really all comes down to offering quality products — particularly wheelchair accessible vehicles that our customers can rely on. And we also have the trained staff to help them choose the best equipment and vehicle that will meet their mobility needs. At MobilityWorks Maine, we are dedicated to making sure that each of our customers leave our lot happy and satisfied. We know that it can be tricky to choose the perfect mobility dealership and we show our appreciation in the quality and dependability of our products.
Portland, ME Areas Served
Our Gray, Maine showroom and service center is only 18 miles north of Portland, ME and 17 miles south of Lewiston. We are ideally located to serve all of Cumberland County and Southern Maine. We serve clients from many of the local area communities, including: Augusta, Bath, Biddeford, Brunswick, Lewiston, Portland, Saco, South Portland and Westbrook. We also service commercial customers from neighboring counties of Androscoggin, Lincoln, Oxford, Sagadahoc and York County.
What We Offer
New and used handicap vans
Scooter lifts
Driving hand controls
Turning seats
Adaptive equipment
Additional Services
Personalized consultations
Financing and trade-in options
Comfortable reception area
Certified technicians
Rental vans by the day/week