Livonia
Address
12350 Belden Court
Livonia, Michigan 48150
Hours
MON: 8AM-5PM
TUES: 8AM-5PM
WED: 8AM-5PM
THURS: 8AM-5PM
FRI: 8AM-5PM
SAT: CLOSED
SUN: CLOSED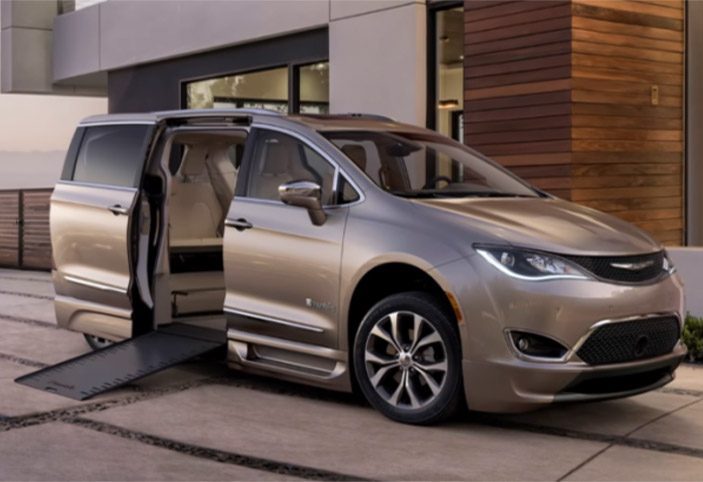 MobilityWorks of Livonia, MI
Just a short drive from metro Detroit or Ann Arbor, MobilityWorks of Livonia is conveniently located to serve your wheelchair van needs. We have an extensive inventory of different new and used conversion vans for our clients to choose from. Our goal is to find the right wheelchair van that meets all your passenger, driver and/or caregiver requirements. If you live in southern Michigan, stop in or call for an appointment with one of our Certified Mobility Consultants (CMC). They have many years of experience with matching the right conversion and equipment to each client's individual needs.
Specialty Equipment and Financing
In addition to new and used minivans converted for accessibility, MobilityWorks in Livonia can also order and install a variety of other specialty equipment, including: hand controls, tie-downs, turning seats, scooter carriers, wheelchair lifts and much more. Our CMCs will explain each of these options in detail to help you make an informed decision about what type of vehicle or equipment needs to be considered. They will also arrange for financing through a lender that understands the value of accessible vehicles used by the disabled community.
Certified Service, Maintenance and Repair
The service technicians at MobilityWorks in Livonia are NMEDA-certified, which means they have been certified to maintain and repair any of the wheelchair vans and adaptive equipment sold at our showroom location. These technicians have been trained by the mobility industry's major manufacturers, including: BraunAbility, VMI, Adaptive Vans, AMF-Bruns, Bruno, B&D and more.
Livonia, MI Areas Served
Our Livonia, MI showroom and service center is ideally located to serve all of Wayne County and southeast Michigan. We serve elderly and physically challenged clients from many of our local area communities, including Ann Arbor, Dearborn, Dearborn Heights, Farmington Hills, Novi, Taylor, Westland and West Bloomfield. We also provide wheelchair lift service to NEMT commercial customers from the neighboring counties of Livingston, Monroe and Washtenaw County.
What We Offer
New and used vans
Trade-in options
Scooter lifts and installation
Hand control installation
Turning and lift-up seats
Additional Services
Personalized consultations
Financing options
NMEDA Certified technicians
Rental vans by the day/week
Extended Service Contracts