Merrillville
Address
1770 W. 81st Avenue
Merrillville, Indiana 46410
Hours
MON: 8AM-5PM
TUES: 8AM-5PM
WED: 8AM-5PM
THURS: 8AM-5PM
FRI: 8AM-5PM
SAT: CLOSED
SUN: CLOSED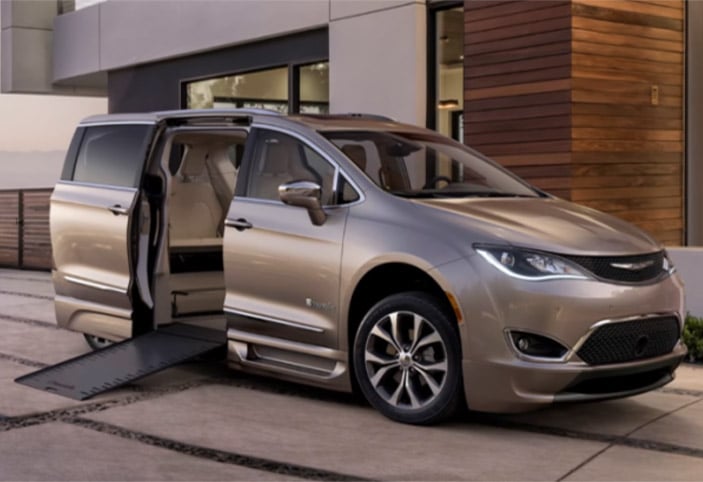 MobilityWorks of Merrillville
MobilityWorks in Merrillville is just a short drive south of Gary and provides a wide assortment of new and used accessible vans for our customers to choose from. As one of the largest wheelchair van providers in the state, our commitment to those who need an accessible van is to find the right make, model and conversion to meet all your family needs. If you live in northern Indiana or on the northeastern border of Illinois, we have a nice selection of handicap vans in our showroom for you to choose from.
Certified Mobility Specialists
The Certified Mobility Specialists (CMCs) in Merrillville have many years of experience with matching the right conversion to each client's individual needs. They will make sure you get the right van for your family and/or driving requirements, with adaptive equipment, hand controls, tie-downs, turning seats and much more. Our specialists will explain all of the options in detail to help you make an informed decision before you buy.
Maintenance and Repair
The service technicians at MobilityWorks in Merrillville are NMEDA-certified, which means they have been trained to maintain any of the conversion equipment installed on a vehicle by the industry's major suppliers, including: BraunAbility, VMI, Adaptive Vans, AMF-Bruns, Bruno, B&D and more. We can also discuss a preventive maintenance plan to make sure your vehicle is always safe and ready for the road.
Merrillville & Gary, IN Areas Served
Located just south of Gary, Indiana, our Merrillville showroom and service center is ideally located to serve all of Lake County and its local area communities, including: Crown Point, East Chicago, Gary, Hammond, Hobart, Lake Station, Cedar Lake, Dyer, Griffith, Highland, Munster, Schererville, and St. John. In addition to the largest inventory of wheelchair vans for sale in the area, we also provide wheelchair lift maintenance and repair services to non-emergency NEMT commercial van customers from the neighboring counties of Newton, Porter and Jasper County. If you live in the suburbs of Chicago, we also have three northern Illinois showrooms to choose from.
What We Offer
New and used vans
Trade-in options
Scooter lifts and installation
Hand control installation
Turning and lift-up seats
Additional Services
Personalized consultations
Financing options
NMEDA Certified technicians
Rental vans by the day/week
Extended Service Contracts