Tennessee
Address
173 Industrial Blvd.
La Vergne, Tennessee 37086
Hours
Mon: 8AM-5PM
Tues: 8AM-5PM
Wed: 8AM-5PM
Thurs: 8AM-5PM
Fri: 8AM-5PM
Sat: Closed
Sun: Closed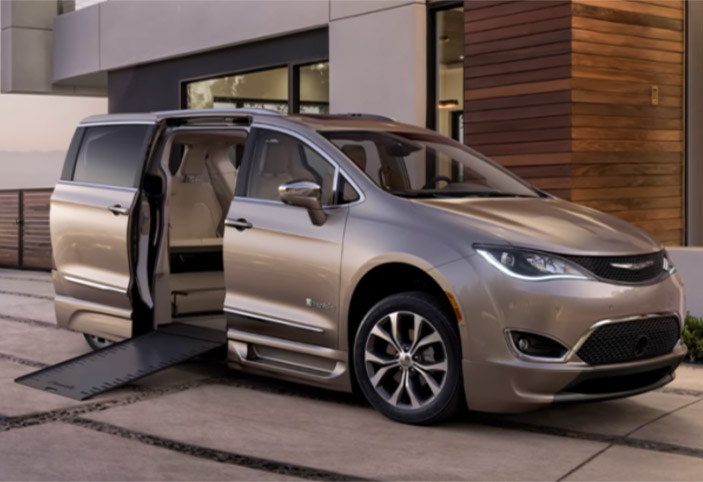 MobilityWorks –Tennessee
There are many mobility solutions available on the market, but finding the one that is perfect for you can be a challenge. For this reason, MobilityWorks Tennessee offers mobility solutions with three distinct benefits so that you can rest assured that you are getting the absolute best. Mobility Solutions offers comfort, convenience, and a knowledgeable staff so that you come away with the mobility solution that is right for you.
Certified Consultants
If you aren't quite sure what sort of conversion vehicle will best meet your needs, our consultants are ready to help you make the decision. With years of experience and a deep knowledge of the industry, they'll help craft the prefect wheelchair accessible vehicle for your lifestyle.
Certified Technicians
Once you know which options you need and equipment you will require, our certified technicians will install it all. Our technicians had years of industry experience and strive to make the perfect wheelchair accessible van for you.
Unrivaled Customer Service
MobilityWorks Tennessee completes the total package by offering amazing customer service. We treat customers like family, as we understand the obstacles that can often present themselves to those that live their lives in wheelchairs. Our customer service staff will work hard to ensure that you have the best customer experience you can! It is important to have someone that you can trust when you are looking for a wheelchair accessible van. The staff at MobilityWorks is very knowledgeable and is prepared to help you in whatever ways you need. So ask questions, make comparisons, and get ready to find the vehicle that is perfect for you. MobilityWorks Tennessee offers the ideal mobility solutions for any situation. Consult their knowledgeable and helpful staff to the best vehicle for you.
Nashville & La Vergne Areas Served
Our La Vergne, Tennessee showroom, only 20 minutes southeast of Nashville, is ideally located to serve all of Rutherford County and Davidson County communities, including: Murfreesboro, Franklin, Hendersonville, Smyrna, Bellevue, Brentwood, Columbia, Donelson, Hermitage, La Vergne, Lebanon, Madison, Mount Juliet, Spring Hill and the neighboring counties of Wilson, Williamson, Cannon and Marshall County.
What We Offer
New and used handicap vans
Scooter lifts
Driving hand controls
Turning seats
Adaptive equipment
Additional Services
Personalized consultations
Financing and trade-in options
Comfortable reception area
Certified technicians
Rental vans by the day/week