Norfolk
Address
6059 East Virginia Beach Blvd.
Norfolk, Virginia 23502
Hours
Mon: 8AM-5PM
Tues: 8AM-5PM
Wed: 8AM-5PM
Thurs: 8AM-5PM
Fri: 8AM-5PM
Sat: 9AM-1PM
Sun: Closed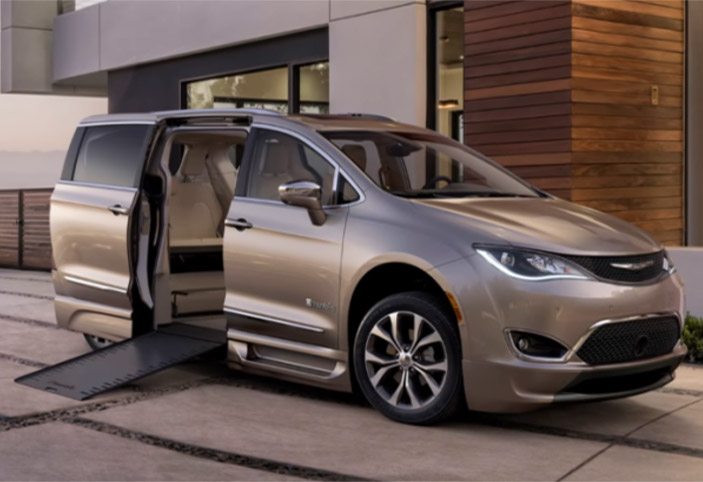 MobilityWorks –Norfolk
MobilityWorks Norfolk is the best place to go when you are looking for a reliable and dependable wheelchair accessible vehicle. Finding wheelchair accessible vans and services that are right for you can seem like a hassle, but MobilityWorks Norfolk makes it as easy as possible so that you can rest assured that you are getting the best vehicle on the market.
Reliable and Dependable Service
At MobilityWorks Norfolk, we strive to provide you with the best reliable and dependable service possible. Looking for wheelchair accessible vans or other vehicles is much easier with a mobility consultant on hand to answer any of your questions and help you find exactly what you are looking for in a vehicle. No matter what your needs, you will have a simpler time finding the wheelchair accessible vehicle that is right for you when you have the reliable and dependable service at MobilityWorks Norfolk. In addition to a mobility consultant, MobilityWorks Norfolk is also renowned for its service after you leave the facility. No matter what technical or maintenance service you need with your vehicle, MobilityWorks is ready to help. Expert technicians will make sure you get back on the road as soon as possible. Maintenance on wheelchair accessible vehicles can be complicated, but the experts at MobilityWorks Norfolk will get everything ship-shape in no time.
Visit Us Today!
Get your perfect wheelchair accessible vehicle from MobilityWorks Norfolk today. You are sure to find exactly what you are looking for because MobilityWorks offers the largest inventory of wheelchair accessible vans and other vehicles in the area. No matter what your needs or preferences, you are sure to find exactly what you are looking for at MobilityWorks Norfolk.
Norfolk & Chesapeake Areas Served
Our Norfolk Virginia showroom and service center is ideally located to serve many Southeast Virginia communities, including: Portsmouth, Chesapeake, Hampton, Virginia Beach, Suffolk, Poquoson, Newport News, Williamsburg and Hopewell – in addition to Elizabeth City NC and all of Pasquotank County in North Carolina.
What We Offer
New and used wheelchair vans in all price ranges
Scooter carriers for sedans, SUVs and trucks
Mechanical hand control installation
Lift-up seating solutions and other modifications
Additional Services
Free consultations with Certified Mobility Consultants
Handicap van financing and extended warranty plans
OEM certified service technicians and maintenance specials
Accessible vans for rent by the day or week