Oakland
Address
1822 Embarcadero Ave.
Oakland, California 94606
Hours
Mon: 8AM-5PM
Tues: 8AM-5PM
Wed: 8AM-5PM
Thurs: 8AM-5PM
Fri: 8AM-5PM
Sat: Closed
Sun: Closed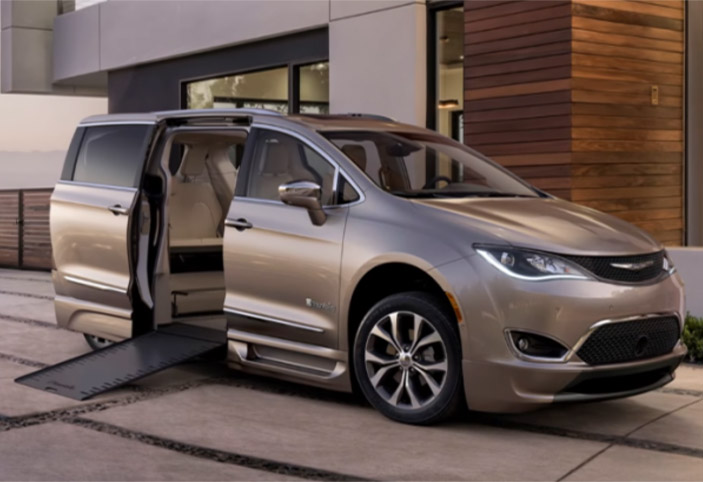 MobilityWorks –Oakland
Finding the perfect mobility solution can be challenging, but MobilityWorks makes it much easier. Millions of people are mobility challenged and need assistance to get around. You can find comfort and convenience with MobilityWorks Oakland. We are here to make transportation much easier…and to simplify the process of choosing the best wheelchair accessible vehicle for you.
Wider Selection Means More Choice
Choosing the perfect vehicle will probably lead to a lot of questions. The staff at MobilityWorks Oakland is extremely knowledgeable and helpful. They are prepared to help you in any way that they can so that you are able to find a vehicle that is perfect for you and fits your mobility solution needs.
Customized for You
All vehicles from MobilityWorks Oakland feature the latest technologies, ensuring that you get the most recent advances in safety, comfort, and style. Our consultants and technicians know that you want a vehicle that is going to make your life easier. And for that reason, we do everything we can to make sure your wheelchair accessible vehicle is built around you and not the other way around. Because we have one of the largest inventories of wheelchair accessible vehicles in California, you'll have plenty of vehicles to choose from and some of the best experts in the industry to help. MobilityWorks Oakland is the place to go when you need a mobility solution. You will find comfort and convenience with MobilityWorks Oakland. With an expert staff on hand to answer all of your questions, MobilityWorks will help you find the vehicle that is perfect for you.
Oakland, CA Areas Served
Our Oakland, CA showroom and service center is ideally located to serve all of Alameda County and the surrounding East Bay Area. We serve elderly and physically challenged clients from many of our local area communities, including Fremont, Hayward, Berkeley, San Leandro, Livermore, Alameda City, Pleasanton, Union City, Castro Valley, Dublin, Newark and San Lorenzo. We also provide mechanical service and repairs to non-emergency NEMT commercial van customers with wheelchair lifts from the neighboring counties of Contra Costa, San Joaquin, Stanislaus and Solano County. Stop and see us in Oakland!
What We Offer
New and used wheelchair vans
Scooter lifts
Driving hand controls
Turning seats
Adaptive equipment
Additional Services
Personalized consultations
Financing and trade-in options
Comfortable reception area
Certified technicians
Rental vans by the day/week