Omaha NE
Address
4044 South 60th Street
Omaha, Nebraska 68117
Hours
MON: 8AM-5PM
TUES: 8AM-5PM
WED: 8AM-5PM
THURS: 8AM-5PM
FRI: 8AM-5PM
SAT: CLOSED
SUN: CLOSED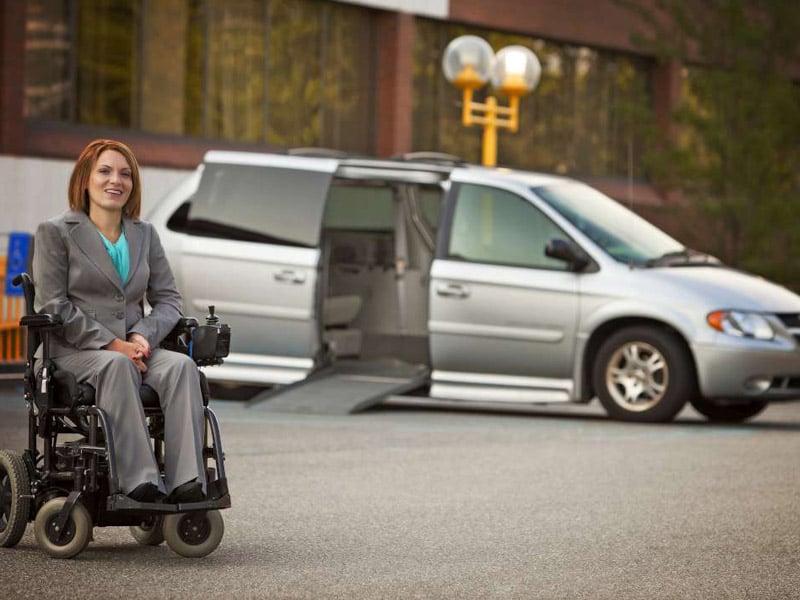 MobilityWorks of Omaha
Whether you're looking for your first handicap van or need to upgrade to newer model, MobilityWorks in Omaha will help get you into the right make, model and minivan conversion. Our location in Nebraska provides sales, preventive maintenance, service and repair, hand controls, scooter lifts, turning seats and more.
The Widest Selection of Handicap Van in Nebraska
MobilityWorks of Omaha offers the largest inventory of onsite handicap vans in Nebraska. Whether it's a brand new minivan or a used full-size van, we have the conversion to meet every need. Our trained Certified Mobility Consultants (CMCs) and experience NMEDA-certified technicians are here to help our customers with making the right choice for their family needs and budget.
Accessible Vehicles and More
In addition to wheelchair accessible vans, you'll also find several other unique mobility solutions at our Omaha showroom. We have mobility scooter and wheelchair lifts, wheelchair tie-downs, adaptive driving controls, lift-up seats and much more. Our friendly staff will explain every available option in detail to help you make an informed decision about every option.
With a deep knowledge of wheelchair van conversions, we are able to provide our customers with a variety of features and options to make their vehicles unique.
Wheelchair Van Rentals by the Day or Week
MobilityWorks in Omaha provides a variety of rental vans for general use and for special occasions. Rentals are available by the day or week and even longer for extended periods when needed. Talk to our rental coordinator for rental rates, vehicle options and availability. Reservations are required.
Omaha, NE & Council Bluffs, IA Areas Served
Our Omaha, NE showroom and service center is ideally located to serve all of Douglas County and the Greater Omaha & Council Bluffs (IA) metro area. We serve elderly and physically challenged clients from many of our local area communities, including Bellevue, Freemont, La Vista, Lincoln, Papillion, Blair, Plattsmouth, Ralston and Wahoo. If you live near Omaha or Council Bluffs in Iowa, stop by and see us for the latest in wheelchair vans for sale!
Commercial ADA Van Sales & Wheelchair Lift Service
We also provide commercial van sales and wheelchair lift service to NEMT and Senior Living/Nursing Home customers from the entire Southeast Nebraska area. Ask for a Commercial Account Representative for a demonstration of our full-size ADA lift vans at your facility.
What We Offer
New and used accessible vans
Trade-in options for all vehicles
Scooter lifts and installation
Hand control installation
Turning and lift-up seats
Additional Services
New and used vans
Trade-in options
Scooter lifts and installation
Hand control installation
Turning and lift-up seats