Sacramento
Address
3127 Fite Circle, Suite B
Sacramento, California 95827
Hours
Mon: 8AM-5PM
Tues: 8AM-5PM
Wed: 8AM-5PM
Thurs: 8AM-5PM
Fri: 8AM-5PM
Sat: Closed
Sun: Closed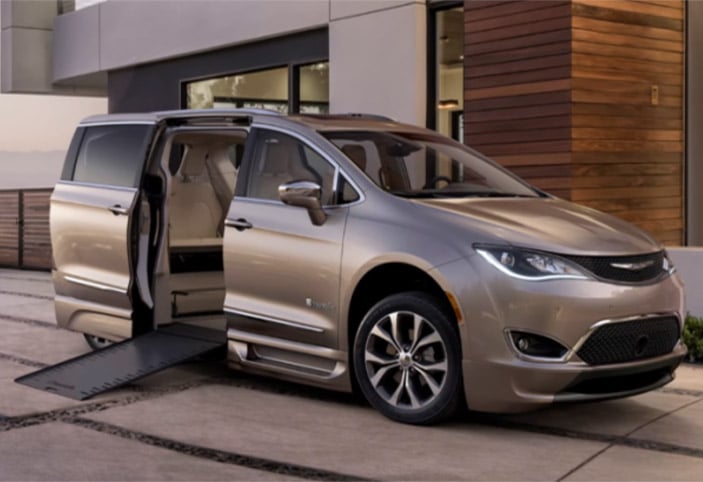 MobilityWorks – Sacramento
There are several MobilityWorks located all across the Golden State. At each and every location, we all have the same goal: to get disabled individuals into wheelchair accessible vehicles that will make it much easier to travel. If you live in Sacramento or surrounding areas, MobilityWorks Sacramento is ready to get you back on the road in one of our reliable wheelchair accessible vehicles. We offer one of the largest selections of conversion vehicles in California and are dedicated to setting you up with the best fir for you!
Selection, Customization, and Freedom
You're not going to find a better selection of wheelchair accessible vehicles anywhere in Northern California. We've got the top names in the industry and a staff of experienced consultants and conversion specialists to make sure you get exactly what you're looking for. MobilityWorks Sacramento wants to give you the freedom of being on the road without any hassles. Similarly, we also want to show you that selecting the right wheelchair accessible vehicles doesn't have to be a headache, either. With our certified technicians and all of the accessories and optional features you could ever need, we'll be certain to get you in the conversion vehicle of your dreams!
Let Us Help!
Do you have questions about the conversion process? Is there a certain piece of equipment you aren't quite sure about? If so, we'd be glad to help you. At MobilityWorks Sacramento, we understand just how important choosing the right equipment can be and we don't want you driving off of our lot unless you are 100% satisfied with your wheelchair accessible vehicle. With quality installations and customer service that will help you every step along the way of your purchase, MobilityWorks will do everything possible to make sure you have nothing but the best in a mobility solution!
Sacramento, CA Areas Served
Our Sacramento, CA showroom and service center is ideally located to serve all of Sacramento County and its local area communities, including: Citrus Heights, Elk Grove, Folsom, Galt, Isleton and Rancho Cordova. We also provide wheelchair lift maintenance and repair service to non-emergency NEMT commercial van customers from the neighboring counties of Amador, San Joaquin, Contra Costa and Solano County. Stop and see us in Sacramento today!
What We Offer
New and used wheelchair vans
Scooter lifts
Driving hand controls
Turning seats
Adaptive equipment
Additional Services
Personalized consultations
Financing and trade-in options
Comfortable reception area
Certified technicians
Rental vans by the day/week