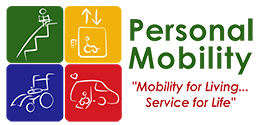 Peoria
Address
7611 N. Harker Drive
Peoria, Illinois 61615
Hours
Mon: 8:00AM-5:00PM
Tues: 8:00AM-5:00PM
Wed: 8:00AM-5:00PM
Thurs: 8:00AM-5:00PM
Fri: 8:00AM-5:00PM
Sat: By Appointment
Sun: By Appointment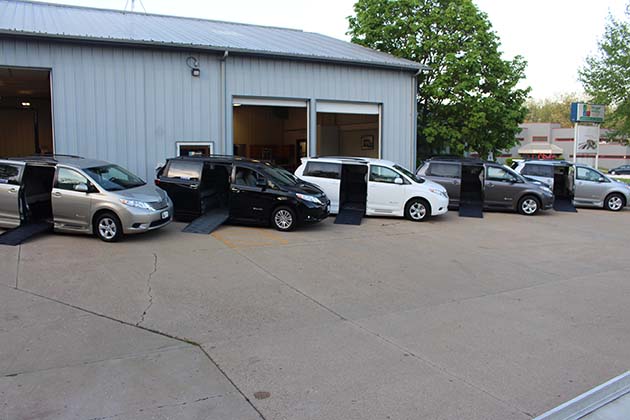 Personal Mobility in Peoria, IL
Everything you need for your mobility needs. From new and used accessible vehicles, rentals, full-service shop we've got you covered. As an authorized BraunAbility, VMI and RevAbility dealer we offer the highest quality conversions and QAP certified technicians to repair and install any other driving aids for you. We don't just stop at your vehicle needs we also offer a full line of wheelchairs, powerchairs, and mobility scooters. As well as stairlifts, platform lifts and other mobility products to make your life easier. Come stop by our comfortable show room and look around!
Peoria, IL Areas Served
Our Peoria, Illinois showroom and service center is ideally located to serve all Peoria Metro communities, including: East Peoria, Morton, Pekin, Washington, Bartonville, Chillicothe, Creve Coeur, Farmington, Germantown Hills, Eureka, Henry, Marquette Heights, Metamora and the neighboring counties of Knox, Fulton, Tazewell, Woodford, Marshall and Stark County.
What We Offer
24-Hour Emergency Service
New and Used Vans and Vehicles
Wheelchair Van Rentals
Products and support for: BraunAbility, Vantage Mobility International, RevAbility, Bruno, B&D Independence, Permobil, Pride, Invacare, Quantum Rebab
Wheelchair Van Full Service Department- All locations are QAP (Quality Assurance Program) and certified through NMEDA (National Mobility Equipment Dealers Association)
Indoor Showroom- vehicles and other mobility equipment
Complex Rehab Power Wheelchairs
Custom and Straight Stairlifts
Residential Elevators
Customer Waiting Area
Additional Services
Full Service Shop for All Non-Mobility Vehicles
Pickup and Delivery Service
Service shop for Wheelchairs and Scooters
Positioning and Seating Specialist
Installation of other Driving Aids: Vehicle Transfer Seating, Wheelchair Restraints, Scooter and Wheelchair Lifts for Vehicles
Other Mobility Equipment