Niles
Address
9207 North Milwaukee Avenue
Niles, Illinois 60714
Hours
Mon: 8AM-5PM
Tues: 8AM-5PM
Wed: 8AM-5PM
Thurs: 8AM-5PM
Fri: 8AM-5PM
Sat: 9AM-1PM
Sun: Closed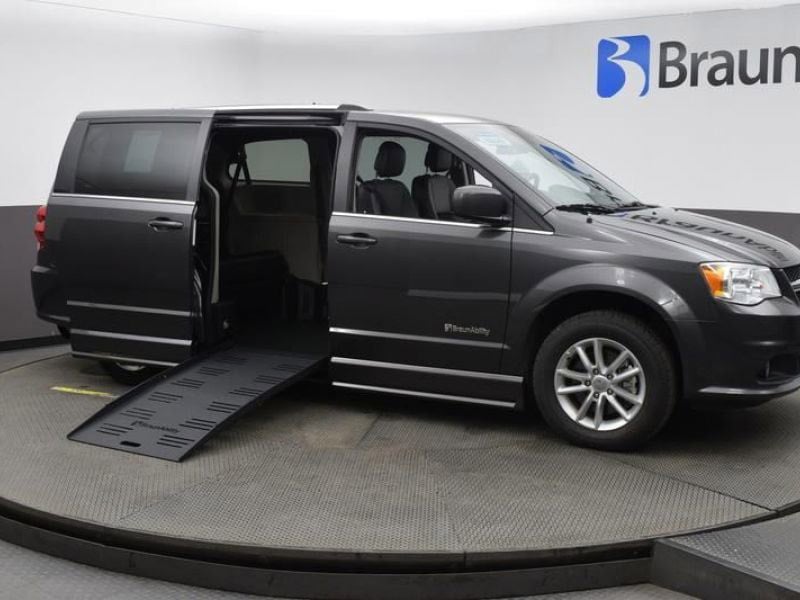 MobilityWorks - Niles
If you are one of the millions of people who has challenges with mobility, chances are that you have been forced to look into the area of wheelchair accessible vehicles. This can be a daunting task, but when you have a reputable dealership to work with, much of the strain can be eliminated. That's why MobilityWorks Niles is the best place to start your hunt for a wheelchair accessible vehicle that is right for you.
Comfort, Convenience, and an Experienced Staff
MobilityWorks Niles offers comfort, convenience, and an experienced staff that many of our competitors simply can't match. MobilityWorks is dedicated to making sure that every one of their vans is safe, comfortable, and exactly what will help the customer's life easier. And because our highly trained technicians will ensure that your service and maintenance is taken care of after the purchase, you won't need to worry about anything and can simply enjoy yourself as you rediscover how easy traveling can be. Comfort is another aspect of wheelchair accessible vans that is absolutely essential. A van from MobilityWorks is designed to be the most comfortable and accessible vehicle in the mobility industry. Finally, when you look at wheelchair accessible vehicles from MobilityWorks Niles, you are guaranteed the assistance of a friendly and knowledgeable staff. No matter how many questions you have, the staff at MobilityWorks is here to help. Before you invest in a wheelchair accessible van, make sure that you have all of the answers that you need to choose the vehicle that is right for you.
Let's Get Started!
When you are looking for the ideal mobility solution, look no further than MobilityWorks Niles. You will find a comfortable and convenient vehicle that is perfect for you and your unique needs.
Niles & Northern Illinois Areas Served
Our Niles, Illinois showroom and service center is ideally located in Niles and Maine Townships to serve all Cook County communities, including: Morton Grove, Park Ridge, Glenview, Skokie, Lincolnwood, Norridge, Des Plaines, Wilmette and the neighboring counties of McHenry, Lake, Kane and Du Page County. If you live in a more southern Chicago Metro area, MobilityWorks also has showrooms in Villa Park, IL and Plainfield, IL. That's three Chicagoland area locations to service your vehicle!
What We Offer
New and used wheelchair vans in all price ranges
Scooter carriers for sedans, SUVs and trucks
Mechanical hand control installation
Lift-up seating solutions and other modifications
Additional Services
Free consultations with Certified Mobility Consultants
Handicap van financing and extended warranty plans
OEM certified service technicians and maintenance specials
Accessible vans for rent by the day or week