Villa Park
Address
155 E. North Ave.
Villa Park, Illinois 60181
Hours
Mon: 8AM-5PM
Tues: 8AM-5PM
Wed: 8AM-5PM
Thurs: 8AM-5PM
Fri: 8AM-5PM
Sat: 9AM-1PM
Sun: Closed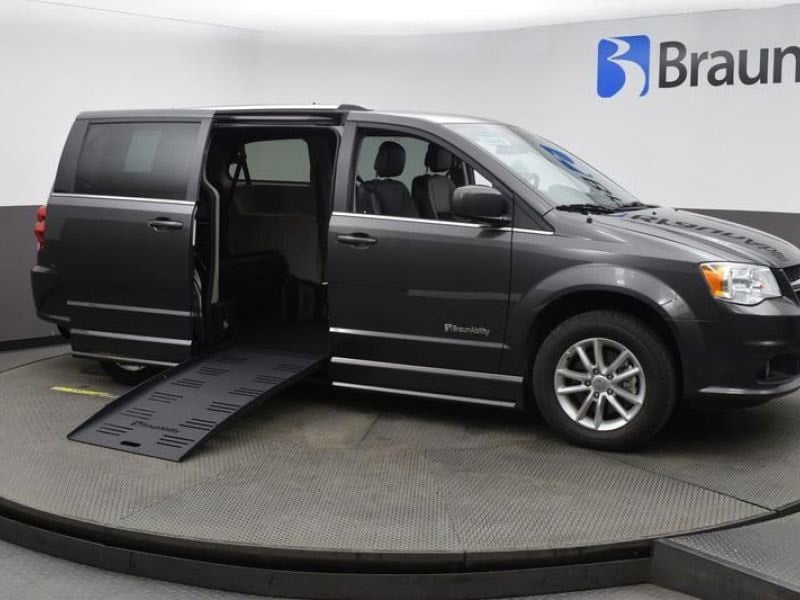 MobilityWorks –Villa Park
Sometimes finding a mobility solution can be a challenge. There are many options out there, and it can be difficult to find one that is perfect for you. You can get the best mobility solutions with MobilityWorks Villa Park, and you will get exactly what you are looking for. There are three benefits that you should look for when choosing a wheelchair accessible van dealer. These are:
A large inventory of new and pre-owned accessible vehicles
Certified mobility consultants that can help you find the perfect vehicle
Specially trained technicians and preventive maintenance services
MobilityWorks is proud to showcase all three of these essential qualities.
Making Your Vehicle Unique
No one is exactly alike, and this means that your needs are unique. MobilityWorks takes this into account when helping you to select the ideal vehicle. With a huge selection of wheelchair accessible vans available, you will be able to compare vehicles until you find the one that is perfect for you and your lifestyle. Chances are, however, that you are not a vehicle expert. For this reason, MobilityWorks provides an expert mobility consultant to help you select your vehicle. By looking at your unique needs, the consultant can suggest where to start in your search for a wheelchair accessible vehicle. Their assistance makes selecting your vehicle much easier.
Maintenance and Service
Finally, no matter how great the vehicle is, you will run into maintenance problems sooner or later. MobilityWorks offers professional maintenance and technical services so that your vehicle is always in top condition. This guarantees that you do not run into as many problems when it comes to the maintenance of your vehicle. MobilityWorks is the ideal place to go for your transportation needs because of their expert mobility consultants as well as their extensive inventory and maintenance and technical services. Get the best mobility solution with MobilityWorks Villa Park.
Handicap Vans for Rent in Chicago
MobilityWorks in Villa Park provides accessible van rentals for short-term wheelchair transportation. Our van rentals are available by the day or week, and even longer in some circumstances. If you only need to use an accessible van for occasional use or for out of town guests, let us help with your needs. Call us today for current rental rates and to make a reservation. A valid driver's license, credit card and proof of insurance is required for all rentals. Learn more about wheelchair rental vans here.
Chicago, Illinois Areas Served
Our Villa Park, Illinois showroom and service center is ideally located to serve all of Du Page County communities, including: Aurora, IL • Bolingbrook, IL • Elmhurst, IL • West Chicago, IL • Schaumburg, IL • Hinsdale, IL • Bensenville, IL • Wheaton, IL • York Township, IL and the neighboring counties of Cook, Kendall and Kane County. If you live more north, MobilityWorks also has showrooms in Niles, IL. To the southwest, we also have a location in Plainfield, IL. That's three Chicagoland area locations to service your vehicle!
Commercial Van Sales & Wheelchair Lift Service
We also provide commercial van sales and wheelchair lift service to NEMT providers, Schools, Churches, Senior Care Facilities, Local Community Centers and Healthcare/Medical Facility customers. Ask for a Commercial Account Representative to schedule a demonstration of a full-size, ADA wheelchair lift van that's right for your budget and fleet management needs.
What We Offer
New or used wheelchair vans
Scooter lifts
Driving hand controls
Turning seats
Adaptive equipment
Additional Services
Personalized consultations
Financing options
Comfortable reception area
Certified technicians
Rental vans by the day/week