San Jose, CA
Address
1245 Laurelwood Rd.
Santa Clara, California 95054
Hours
Mon: 8AM-5PM
Tues: 8AM-5PM
Wed: 8AM-5PM
Thurs: 8AM-5PM
Fri: 8AM-5PM
Sat: Closed
Sun: Closed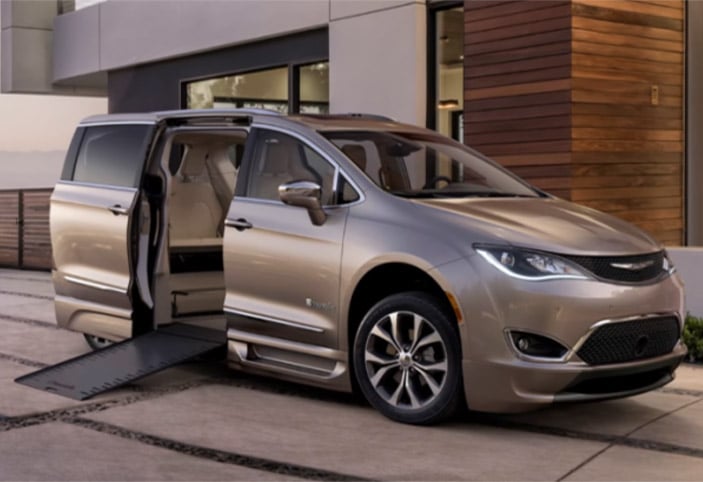 MobilityWorks –San Jose
Finding the ideal mobility solution may not seem like an easy task, but with MobilityWorks San Jose, it is simpler than ever before. MobilityWorks makes finding the perfect wheelchair accessible van a fun and easy endeavor for individuals in wheelchairs. MobilityWorks San Jose is the perfect option for all of your mobility needs. Whether it's working with our knowledgeable staff or benefiting from our passion for accessibility and ultimate convenience, all of our nationwide locations have your comfort and safety in mind.
Comfort and Safety
All wheelchair accessible vehicles from MobilityWorks are equipped with the very latest vehicle technology to make them the most comfortable ride possible. Greta detail is also put into the safety of each vehicle; our trained staff are certified and experienced in creating safe and reliable conversion vehicles. At MobilityWorks, we know that choosing the perfect wheelchair accessible vehicle may take some time, and you may want to compare different models—especially when you have the wide selection at MobilityWorks to choose from! The staff at MobilityWorks San Jose is ready and willing to answer any and all questions that you may have about your new wheelchair accessible van.
Simplifying the Process
It may seem like a chore to find a great wheelchair accessible van, but this is why MobilityWorks makes it very simple. This is why MobilityWorks San Jose is the perfect option for all of your mobility needs. You are guaranteed to have the help of a knowledgeable and friendly staff to find a van that is both comfortable and convenient. You will find a vehicle that is perfectly tailored to you. Visit us today and let's start working towards getting you the wheelchair accessible vehicle you deserve!
Santa Clara & San Jose, CA Areas Served
Located just a few minutes from San Jose, our Santa Clara showroom and service center is ideally located to serve all of the South Bay area and Santa Clara County. We serve elderly and physically challenged clients from many of our local area communities, including: Campbell, Cupertino, Gilroy, Los Altos, Los Gatos, Milpitas, Mountain View, Palo Alto, Saratoga and Sunnyvale. We also provide wheelchair lift maintenance and repair service to non-emergency NEMT commercial van customers from the neighboring counties of Santa Cruz and Stanislaus County. If you live more to the north, we also have wheelchair vans for sale in Oakland and in Burlingame near the San Francisco International Airport.
What We Offer
New and used wheelchair vans
Scooter lifts
Driving hand controls
Turning seats
Adaptive equipment
Additional Services
Personalized consultations
Financing and trade-in options
Comfortable reception area
Certified technicians
Rental vans by the day/week