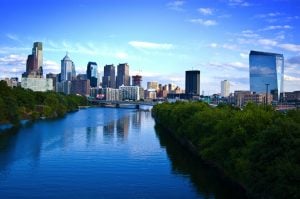 Programs for Accessible Transportation in Philadelphia
The city of Philadelphia has taken significant strides towards expanding accessibility to those with disabilities. Without accessible transportation programs, individuals with disabilities will not have adequate access to vital resources including health care, employment, food and nutrition and even friends and family. Philadelphia's Americans with Disabilities Act (ADA) policies ensure that persons with disabilities receive reasonable modifications and ample ongoing representation, so they can equally take part in city programs, services and activities.
The Mayor's Commission on People with Disabilities serves at the forefront of these programs—it has hosted forums to give people with disabilities a platform to bring suggestions and critiques to the Commission's attention and has established a City Resource Group for employees with disabilities, giving them a space to network and solve problems they face in the workplace. In addition to past initiatives, the Commission is continually expanding programs and services to better assist those with mobility challenges.
CCT Connect
Southeastern Pennsylvania Transportation Authority's (Septa) Customized Community Transportation Program (CCT Connect) provides paratransit services to senior citizens or individuals with disabilities. CCT Connect includes two types of services:
A ride-share program for seniors over the age of 65, and

An ADA program that provides door-to-door service to transport those with disabilities to and from their desired locations within Philadelphia and some surrounding counties.
The CCT Connect Service operates 24/7 in Philadelphia. In suburban counties, service is operated whenever the fixed route operates.
How to Use CCT Connect
Riders must apply for the program and receive an ID prior to riding and pay a $4.25 fare for each one-way trip. Personal care attendants accompanying a qualified ADA rider are permitted to ride for free, however other guests accompanying an ADA rider must pay the fare price of $4.25. For more information, please visit Septa's CCT Page.
Septa Key Reduced Fare Card
Riders with disabilities and senior citizens are eligible for Septa Key Reduced Fare Cards. These photo ID cards operate as any other Septa Key Card would. Riders may reload their Travel Wallet and tap to ride. Fare for busses, trolleys, and the subway is $1.25, with $.50 transfers; and fare on Regional Rail is reduced by 50% on weekdays. To obtain the card, riders must apply in person at one of two Septa locations in Center City Philadelphia. For more information, please visit Septa's FAQ Page.
Riders with Disabilities Program
Pennsylvania's Riders with Disabilities Program allows people with disabilities to receive reduced rates on ride share, curb-to-curb and advanced reservation transportation services. This program operates outside of Philadelphia county and is available in 66 counties. A service map can be found here to determine if service is available in your county. In order to be eligible for the program, proof of disability must be provided at least a day in advance of the trip. For more information, please visit Pennsylvania's Persons with Disabilities Program Page.
Disabled Parking Permits
People with disabilities may apply for a Disabled Parking Permit in order to park in reserved parking zones within the city of Philadelphia. To apply, a completed form must be mailed to the Philadelphia Parking Authority. A physician's certification of disability must also be included in the application. The program is free of charge to those who are eligible. For more information, please visit Philadelphia's Disabled Parking Permit Site.
Request a Curb Ramp
Anyone can request that a curb ramp be added or upgraded anywhere in the city of Philadelphia. When filling out the ADA ramp request form, the following details must be included:
The location of where the ramp should be installed or upgraded

The position of ramp

The name of the street

Any further comments or details about the installation
For more information or to fill out a curb request form, please visit the Request A Curb Page.