Wheelchair lifts designed with you in mind.
Wheelchair Lifts
The road to independence starts with adaptive driving equipment.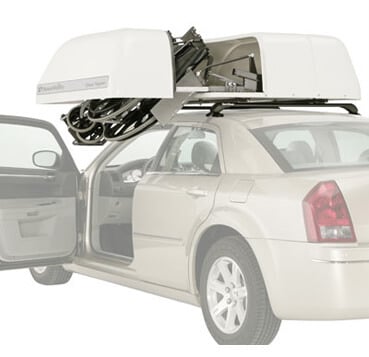 Chair Topper
A car top wheelchair carrier folds and stores your wheelchair on top of your vehicle, leaving your backseat open for passengers and your trunk free for cargo.
> See Details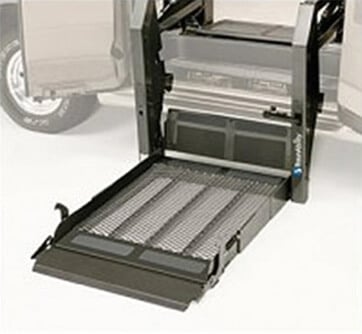 Century Lift
Century Series lifts by BraunAbility are designed for trouble-free performance and side or rear installation. A simplified and streamlined wheelchair lift to get you going.
> See Details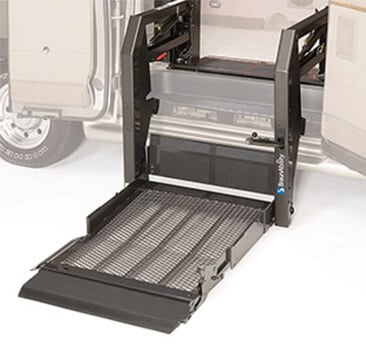 Millennium Lift
The Millennium Lift is perfect for people on the go. BraunAbility's Millenium Series provides easy entry to your vehicle, even in tight parking spots.
> See Details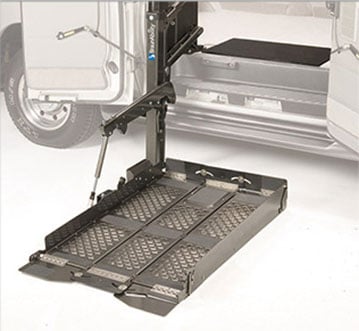 Vangater Lift
The Vangater Lift makes entry easier for you and other passengers. It folds vertically when stored in the van, leaving over half the side door open for access to the vehicle.
> See Details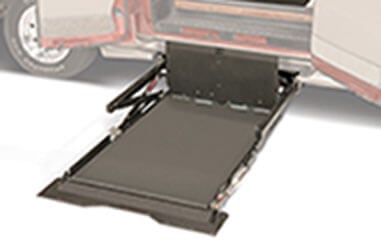 Under Vehicle Lift
This lift mounts under your vehicle to stay out of sight and out of the way until you need it. They also offer maximum interior space for you and passengers.
> See Details
Frequently Asked Questions