Hand Controls
The road to independence starts with adaptive driving equipment. Learn more about how hand controls can make driving your handicap accessible vehicle a whole lot easier.
Limited mobility doesn't have to limit your ability to drive. The Mobility Resource brings you car hand controls that make driving easier and safer for people with disabilities. This specialized equipment allows you to operate the gas and brake with one hand and the steering wheel with the other. Additional controls are available that go beyond the basics. Key extensions, pedal extensions and steering colum extensions are just some of the modifications we can make. All our mechanical hand controls and power-supported hand controls are made by the industry's most trusted brands, like Drive Master, Wells-Engberg, Mobility Products & Design, Sure Grip, and Menox. It's a wide selection of adaptive driving equipment for virtually every type of vehicle. And it's all designed to put you in control of your transportation and independence.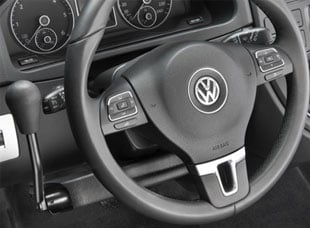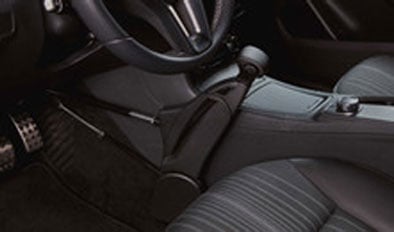 Mechanical Hand Controls
Mechanical hand controls allow you to operate your vehicle using handles, levers, and pivot points to control the gas, brakes, turn signals and other driving functions. Primary hand controls operate the gas and brakes while secondary controls operate windshield wipers, the horn, air conditioning and other functions. One example of our primary hand controls is the Classic 3500 series from Mobility Products & Design. Just push it forward to use the brake and pull it down to accelerate. We also offer a Twist Grip control that operates the gas by twisting the handle similar to a motorcycle. These controls allow you to control the gas and brakes with one hand and steer with the other. To enhance your control of the wheel when turning, we offer a Spinner Knob control. When attached to the steering wheel, it allows you to make full turns without letting go of the wheel.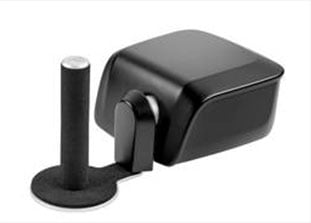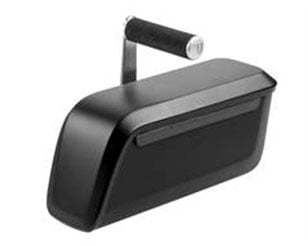 Power-Supported Hand Controls
Power-Supported Hand Controls One example of our primary hand controls is the Classic 3500 series from Mobility Products & Design. Just push it forward to use the brake and pull it down to accelerate. We also offer a Twist Grip control that operates the gas by twisting the handle like a motorcycle. These controls allow you to control the gas and brakes with one hand and steer with the other. Power-supported car hand controls include:
J-Series Orthotics - Joystick
L-Series Orthotics - Gas/Brake
W- Series Orthotics - Steering
Frequently Asked Questions