Under Vehicle Lift Wheelchair Lift

Out of Sight, Out of Mind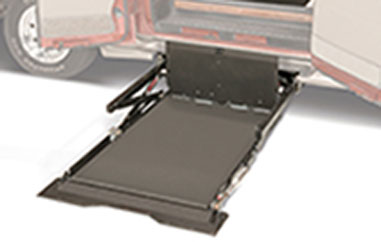 More space, improved visability
The Under Vehicle Lift® is the wheelchair lift for those who demand the best of everything. With these lifts mounted underneath the vehicle, they remain out of sight and out of your way until needed. That means easy access for ambulatory passengers and cargo, a clear side view for the driver while traveling, and maximum interior space for passengers, something your friends and family will appreciate on every trip.
The BraunAbility UVL Wheelchair Lift is electrically operated for both the in/out cycle and the outboard roll stop. The up/down cycle is hydraulic in operation. All functions are controlled by the standard handheld control or the optional remote control.
The UVL Series Wheelchair Lift is designed for installation at the side door of a full-sized van. Installation of this wheelchair lift requires modification to the van's drive shaft. Consult your local BraunAbility dealer for details.



Get a Quote or Apply for Financing
Lift Features
Specifications
The UVL Series is VA accepted and fully NHTSA compliant.
Lifting Capacity: 750 lbs.
Weight: 500 lbs.
Platform Width: 31"
Platform Length: 48" and 53"
Inboard Roll Stop
The automatic inboard roll stop serves as a bridge from the platform to the vehicle floor. As a safety feature, platform operation is prevented if the inboard roll stop is occupied.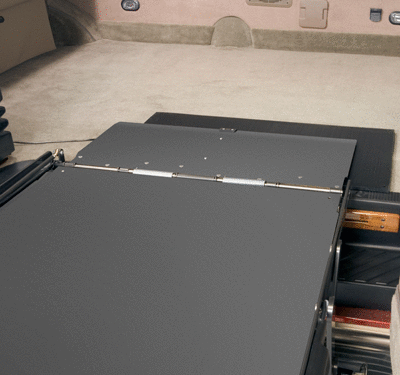 Handheld Control
The standard hand-held control regulates all van lift functions. For greater convenience, an optional remote control system is available.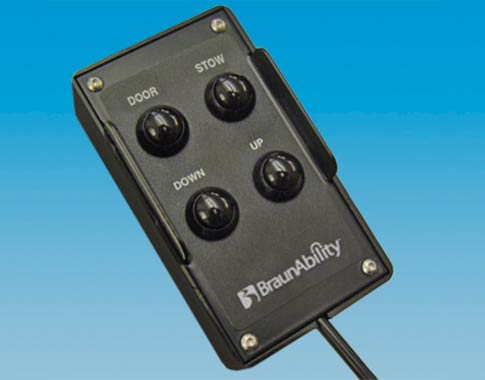 Hydraulic Power Pack
The hydraulic power pack for this mobility lift is mounted inside the vehicle, out of the elements. In the event of vehicle electrical failure, the UVL can be operated with the manual backup pump.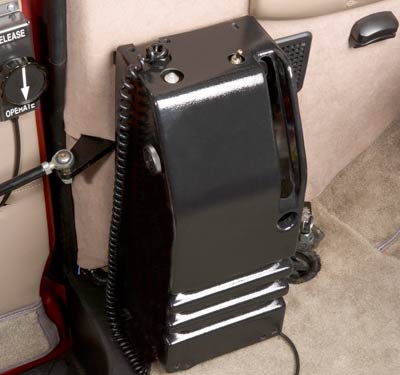 Threshold Sensor Mat
If the threshold sensor mat is occupied when the mobility lift is below vehicle floor level, lift operation will be prevented, and visual/audible warnings will alert passengers and attendants to unsafe conditions.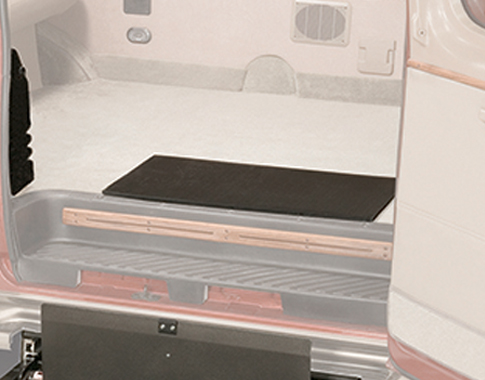 Optional Door Operators
The optional automatic door operators give you complete control of your mobility. The doors can be opened and closed with all standard and optional van lift controls.