Things to Consider When Renting a Handicap Van
For a lot of people who aren't ready to buy a wheelchair van — or just aren't sure which type of conversion is best for their accessible travel needs, renting a wheelchair van (by the day, weekend or entire week) can be a great way to try one out.
As we've written before in previous posts, one of the most important things you can do before buying a new or used wheelchair van is to try it before you buy it. Not all minivan and their conversions are the same, so the more experience you have with using a variety of van options, the better prepared you will be with purchasing the right van. In some cases, a mobility dealer will credit your rental costs to the purchase of a vehicle, should you decide to purchase one. We've even heard of people actually buying the one they rented because they liked it so much! That may not always be an option, but it's worth mentioning if the van is a perfect fit for your lifestyle and family requirements.
Side and Rear Wheelchair Ramps
The majority of accessible vans for rent are going to be side entry minivans with a foldout wheelchair ramp. Some may be automatic that deploy with the press of a button (or key fob), while others may be manual. The other type of conversion popular with rental fleets is a rear entry wheelchair van with a foldout ramp in the back cargo area. Many of these are manually operated, but very simple and easy to operate. If having a handicapped parking space with plenty of room on the passenger side for using the ramp is a concern, then a rear access vehicle may be the better option.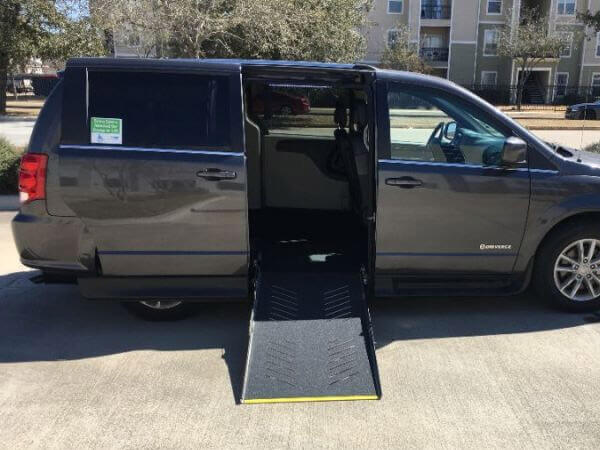 Tie-Down Equipment and Instructions
One of the first steps in renting a wheelchair van is for the driver to learn the proper use of wheelchair tie-downs and belts that are specially designed for the wheelchair passenger. Retractable tie-down straps that anchor to the floor are the easiest to use because they can quickly be connected and adjusted for tension. Seat belts that go across the waist and shoulder area are also provided with the rental. Properly securing the person in the wheelchair and making sure they won't move is extremely important! Pay close attention to all of the instructions being given by the dealer when you are picking up the rental van.
Finding a Rental Location
Most of The Mobility Resource network of dealers have a variety of accessible vans for rent. Just like major automobile rental companies, they will require a credit card, current driver's license and proof of insurance. There is typically going to be limit on allowed mileage per day before a per mile additional charge gets added to the rental cost. See your local mobility dealer for rental rates and mileage details. To find a rental location near you, visit our Find a Dealer page to search by your state or zip code.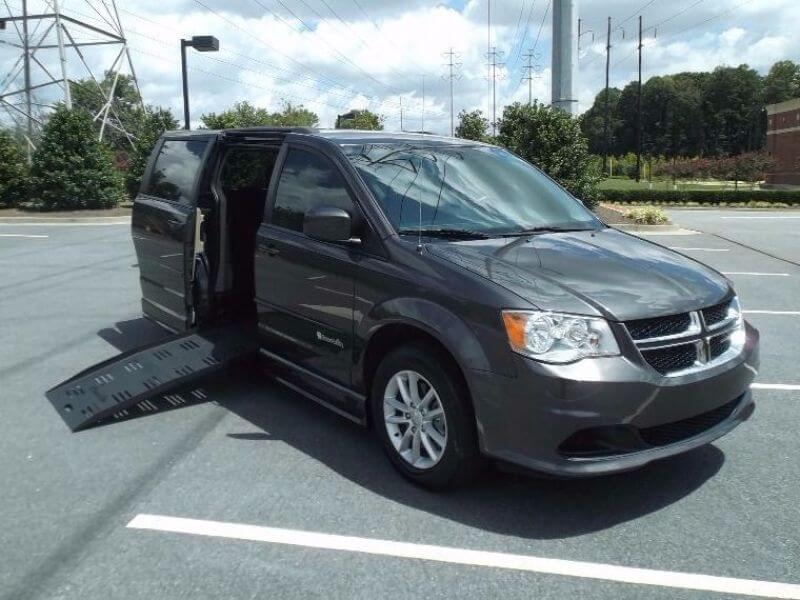 Find your perfect Wheelchair Van
Select from thousands of wheelchair vans for sale from hundreds of nationwide dealers
The Mobility Resource has one of the largest selections of Dodge, Toyota, Chrysler, Honda, Ford, Chevrolet wheelchair vans
View All Wheelchair Vans