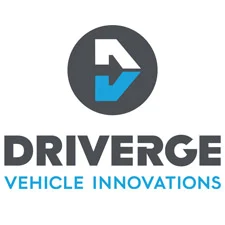 Driverge Wheelchair Vans
Driverge, formerly known as TransitWorks, manufacturers wheelchair accessible vehicles and mobility vans in Akron, Ohio. Driverge partners with OEMs including Chrysler, Dodge, Ford, Mercedes-Benz, and Toyota to develop state-of-the-art van modifications that help make transportation more efficient. Driverge has more full-size commercial wheelchair vans on the road today than any other conversion manufacturer! Check out The Mobility Resource's inventory to find both new and used wheelchair vans from Driverge with flexible financing options available through The Mobility Resource's website.
About Driverge
In addition to manufacturing quality wheelchair van conversions, Driverge continuously focuses on product quality and innovation. Driverge has received many achievements and qualifications within the mobility industry including:
Ford Qualified Vehicle Modifier (QVM) since 2002.
Ford EQVM Electrified Vehicle Modifier.
Dodge Ram Q-Pro Supplier.
NTEA MVP Certification.
Driverge has also been awarded by Ford as their number one mobility pool for the past 15 years. The company has four centrally located manufacturing facilities in Ohio, South Carolina, Kansas and California, which allows them to efficiently convert and ship mobility vans throughout the US, increasing consumer accessibility and flexibility.
Available Driverge Vehicles
Select wheelchair vans converted by Driverge are available within The Mobility Resource's inventory: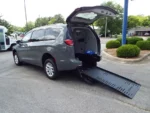 Chrysler Pacifica
The stylish Chrysler Pacifica is available with several different wheelchair ramp conversions and OEM trim levels for every accessible transportation need. Available in both rear and side-entry options plus additional customization depending on your individualized needs, you'll find both new and used wheelchair van conversions for sale.
Locate a dealer near you to find available Chrysler Pacifica wheelchair vans for sale at the most competitive prices.
Learn More >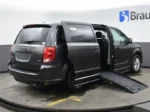 Dodge Grand Caravan
Open to Adventure, the BraunAbility Dodge Grand Caravan has been the most popular wheelchair van sold in the United States for the past decade.
Used Dodge Grand Caravans can be found in both side-entry and rear-entry, with options to add additional customization for your accessibility needs.
Although Dodge is no longer manufacturing new Grand Caravans, these competitively priced side-entry vehicles offer some of the industry's top accessibility features and can be found at affordable prices.
Locate a dealer near you to find available side-entry Dodge Grand Caravan wheelchair vans for sale at the most competitive prices.
Learn More >
Related Resources