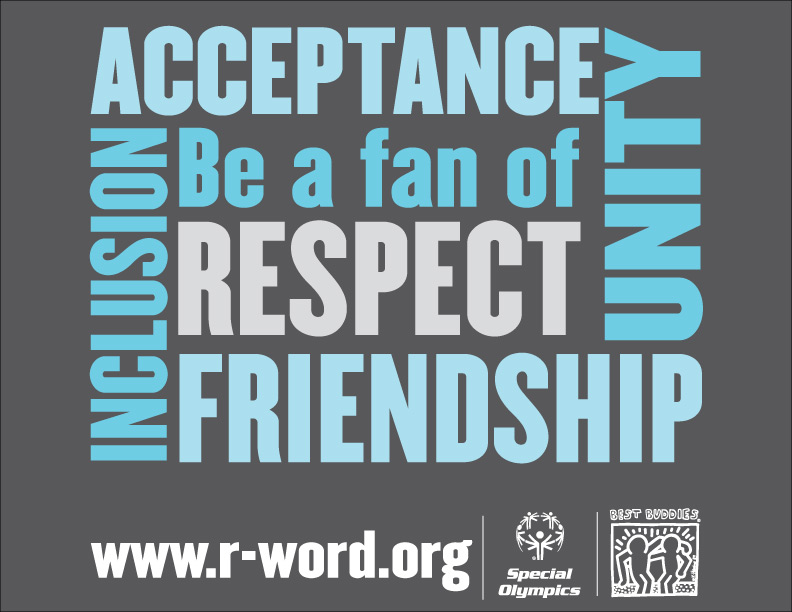 The makeup company Sephora hit some turbulence this week.   Among their "Painted Love" lipstick shades, designed by legendary tattoo artist and reality TV star Kat Von D, was a fairly benign "peach beige" shade.  But the name of the shade was anything but benign – celebutard, an oh-so-clever mashup of "celebrity" and "retard".
Word leaked out and the disability community (both parents of children with disabilities and the people themselves) reacted quickly and vehemently.   Comments flooded the Sephora Facebook page about the shade and at least one Change.org petition was set up by Dave Hingsburger of Rolling Around In My Head.  Within 24 hours, Sephora announced an immediate recall of the product from all online and physical retailers.  It is no longer able to be accessed on the Sephora website or on Amazon.  I was in a Sephora store today and was pleased to note that I didn't see the shade on their shelves or advertised in any way.
Sephora did the right thing by pulling the shade and apologizing for any offense caused.  But I have to question what the intent was behind creating the lipstick in the first place.  Even for someone who doesn't understand why the word is offensive to many in the disability community, "retard" is generally used as a synonym for "stupid" – which is, of course, why it's problematic in the first place, because "mental retardation" was the official DSM diagnosis for what is now called "intellectual disability" for many, many years and was just changed recently.  A great campaign called Spread the Word to End the Word is highlighting how this disability slur hurts people with disabilities and those who are connected with them.
So my understanding goes like this – obviously, this name was intended to somehow poke fun at celebrities that are commonly considered air-headed or stupid. Paris Hilton comes to mind.
Here's where my understanding stops:  where's the marketing ploy in that?  That if we buy this lipstick, we can be just like an air-headed celebrity?  That it doesn't matter if we are intelligent, as long as we're beautiful?  That's not the message I think a makeup company should be promoting.
Makeup should make you feel beautiful, inside and out.  A lipstick with the name "celebutard" makes me feel rotten inside, even if it makes my lips seem glamorous.  Though I applaud Sephora for retroactively doing the right thing, this lipstick should never have made it to their shelves in the first place.  Sorry, Sephora, it's not enough – I won't be shopping with you in the future.
[Image courtesy of the Spread the Word to End the Word website]
Find your perfect Wheelchair Van
Select from thousands of wheelchair vans for sale from hundreds of nationwide dealers
The Mobility Resource has one of the largest selections of Dodge, Toyota, Chrysler, Honda, Ford, Chevrolet wheelchair vans
View All Wheelchair Vans