With the last of the baby-boomers turning 60 within the next few years, the aging of America is on overdrive – and promises to increase significantly over the next decade. By 2030, it's been estimated that there will be 60 million 70-year-olds licensed to drive, spurring a need for more qualified driver rehabilitation specialists (DRS) and driver rehabilitation programs. These specialists promote safe, independent mobility for persons with disabilities. Fortunately, we have these programs available to us in most major metro areas to get the training and equipment needed to drive with a disability and/or some loss of strength in our hands, arms and legs.
What is a Driver Rehabilitation Specialists?
A Driver Rehabilitation Specialist, or DRS, is a professional who plans, develops, coordinates, and implements driving services for individuals with disabilities.  These professionals are typically allied health care personnel, driving instructors and others who are specialized in this area. A DRS will do an evaluation of a person's driving and cognitive skills to determine if they would be able to continue driving with further training, specialized equipment and/or continued testing. They work with mobility van dealers to order the parts and equipment necessary for installation on a specific make and model vehicle. Patients may include those with spinal cord injuries (SCI), limb loss, disease, paralysis from stroke and other debilitating conditions. Cognitive testing is used to determine a person's concentration, attention, sensory and motor abilities. Dementia and other medical diagnosis may or may not restrict a person from driving.
The most knowledgeable of the specialists are Certified Driver Rehabilitation Specialists (CDRS®). There are nearly 750 individuals who have identified themselves as DRS in the U.S. and Canada and currently about 350 active CDRS in the US and Canada.
CDRS is a program specific to the training, testing and certification provided by The Association for Driver Rehabilitation Specialists, otherwise known as ADED, a nonprofit organization dedicated to safe mobility for all drivers.
Driving with Hand Controls and Other Adaptive Equipment
Driving a car, truck or wheelchair van with hand controls is not as simple as ordering a few pieces of equipment and installing them in a vehicle. There are dozens of different types of mechanical and electronic hand controls designed specifically to address a specific loss of function determined by off-road and on-road evaluation. As an example, mechanical hand controls can be used for controlling the gas and/or brake pedals, for either the left or right side of the steering column. There are also several different mechanical designs. A push/pull right angle hand control uses mostly upper-arm muscles and requires space between the knee and the steering wheel to operate. On the other hand, a twist-grip control uses mostly wrist muscles for acceleration. More sophisticated electronic driving controls can include reduced-effort steering, electronic braking systems and hi-tech joystick driving.
Note: A mobility dealer will typically require documentation from a DRS or CDRS that a person is capable of safely driving with the equipment being ordered and installed. While some people may view this as an unnecessary, the safety of everyone on the road, including those being evaluated for driving, is the primary goal of driver rehabilitation programs.
Finding a Driver Rehabilitation Program Near You
To locate a Certified Driver Rehabilitation Specialists in your area, visit the ADED CDRS locator tool and select the country and state you are in. A Driver Rehabilitation Specialists can also be found here. You don't need to enter a specific name or type of program to get a list of results for the entire state. If you are unable to locate a driver rehabilitation specialist, contact The Mobility Resource dealer near you to assist with finding a local program.
Becoming a Certified Driver Rehabilitation Specialist For those interested in becoming a Certified Driver Rehabilitation Specialist, ADED is the primary professional organization in this specialized area. Contact them at (866) 672-9466 or write to info@aded.net. Visit the ADED website at www.aded.net for more information.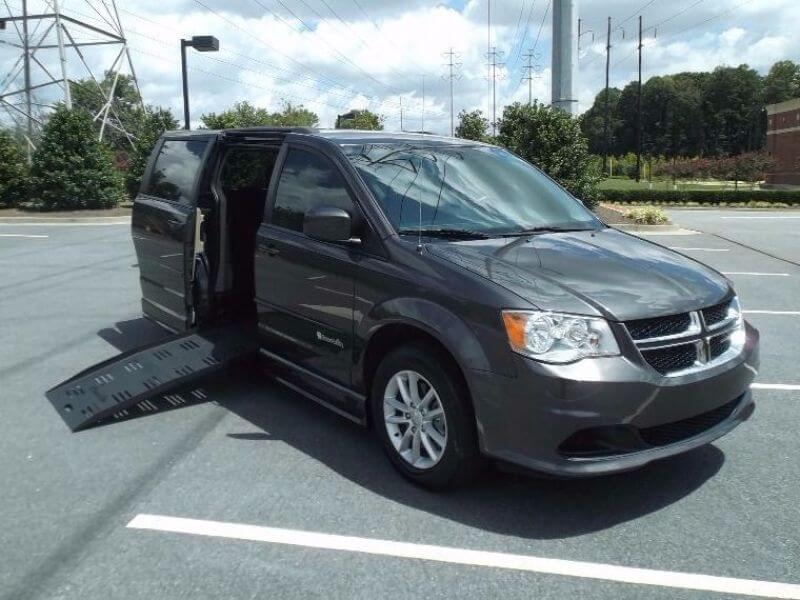 Find your perfect Wheelchair Van
Select from thousands of wheelchair vans for sale from hundreds of nationwide dealers
The Mobility Resource has one of the largest selections of Dodge, Toyota, Chrysler, Honda, Ford, Chevrolet wheelchair vans
View All Wheelchair Vans