by Amy Lane, OTR/L, CDRS, and Guy A. Hanford
Originally published in the Amputee Coalition's magazine, InMotion in 2012, Reproduced with permission. Visit the Amputee Coalition to learn more about this great organization.
Driving a vehicle is an independent living skill that we often take for granted. People who have temporarily or permanently lost the ability to drive realize firsthand the loss of independence, autonomy and day-to-day functioning. For those who are attempting to enter, engage or retain employment, the lack of independent transportation causes a substantial impediment to their vocational pursuits and financial security. Finding a job in today's economy can be tough. It is even tougher when one lacks transportation.
Returning veterans who have been wounded in the Middle East conflict often experience similar challenges. Limb amputations, burns, brain injury, posttraumatic stress disorder and other physical, cognitive and emotional injuries need to be considered in one's quest for independent transportation. Just as the number of civilians who are unsure about returning to driving after an injury, the thousands of injured returning American troops may not even realize their potential to return to driving, unless given the proper evaluation, training and equipment options.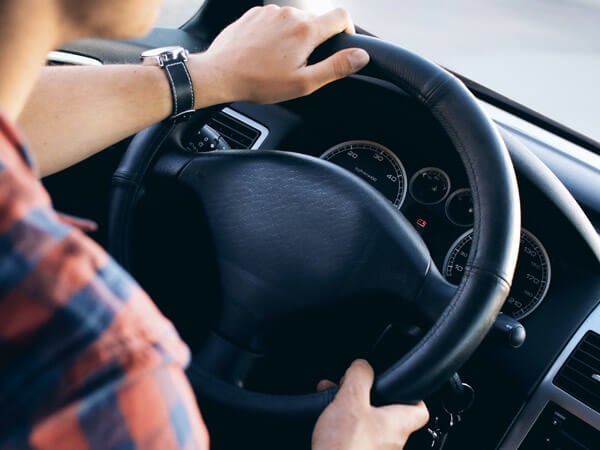 Determining Suitable Vehicle Adaptive Equipment
A cost-effective method in determining the most suitable vehicle adaptive equipment is to work with a driver rehabilitation specialist (DRS), who will consider a person's particular set of functional needs and abilities. Certified driver rehabilitation specialists (CDRSs) have undergone specialized education and training and have obtained a specialty certification from the Association of Driver Rehabilitation Specialists (ADED). They are knowledgeable in planning, coordinating and implementing driving services for individuals who are exploring adaptive equipment and transportation options. While many driver rehabilitation specialists hold certification as a CDRS, certification is not required to practice driver rehabilitation.
Driver evaluation and training programs are offered in a variety of settings, such as rehabilitation hospitals, outpatient therapy departments, university-affiliated programs, state-operated facilities, Veterans Administration (VA) hospitals or independent private driving schools. Professionals who work in this field often are ADED members and abide by its best practices. Driver rehabilitation programs typically offer comprehensive clinical and behind-the-wheel evaluations. On-road evaluations use information gathered from the clinical assessment and may include the use of adaptive driving equipment, if indicated. Additional education, training and vehicle modification recommendations are completed based on the driver's performance.
Proper Installation of Vehicle Adaptive Equipment
The installation of adaptive driving equipment and vehicle modifications should be completed by modifiers who adhere to guidelines established by the National Mobility Equipment Dealers Association (NMEDA). This organization is dedicated to expanding opportunities for people with disabilities to drive or be transported in vehicles modified with mobility equipment. It is recommended to work with a dealer that is certified by the manufacturers of the equipment to install and service the modifications, in addition to being an NMEDA Quality Assurance Program (QAP) participant.
Available Funding Options
Funding options for driver rehabilitation, adaptive equipment and vehicle modifications can be limiting. Insurance companies vary and may reimburse in certain regions and in certain situations. It is worth contacting specific insurance companies to investigate if the provider will cover these services. Worker's compensation or automobile insurance companies may cover the associated costs if the need for these services and vehicle modifications are due to a work-related or automobile-related accident. Vocational rehabilitation provides services to people who have a disability that presents an impediment to employment. These agencies may assist in funding driving-related services for those who have plans to prepare for, enter into or retain employment.
Opportunities for Veterans
The VA may provide funding for veterans who seek transportation options. The VA offers an Automobile Adaptive Equipment (AAE) Program for the purpose of enabling veterans to enter, exit or operate a motor vehicle. The veterans must be evaluated by a DRS for all vehicle modification needs and AAE needs. For service connected veterans needing a modified accessible vehicle (for wheelchair or scooter accessibility), the VA recently increased its one-time Automobile Grant Program to $18,900 (now $21,795 as of October 2020). Veterans who think they may qualify are encouraged to contact the prosthetic department at their nearest VA medical center.
Finally, some automobile manufacturers offer rebate programs, up to $1,000, toward the purchase of eligible adaptive mobility equipment for new vehicles. A qualified mobility van dealer can provide further details about the mobility assistance programs and procedures for reimbursement.
Driving and independent transportation is instrumental for one's participation in life activities. Whether that life role is a student, parent, worker or active-duty service member, the need and desire for independence remains the same. Adaptive driving equipment and vehicle modifications, with proper education and training, provide a multitude of options for those desiring independent mobility. Collaboration between drivers, family members, healthcare providers, driver rehabilitation specialists and NMEDA equipment dealers is critical to ensure the safety of those using adapted motor vehicles.
Reproduced with permission. Originally published in the Amputee Coalition's magazine, InMotion in 2012, Vol 22, Issue 5.

Visit the Amputee Coalition for information about subscribing to InMotion.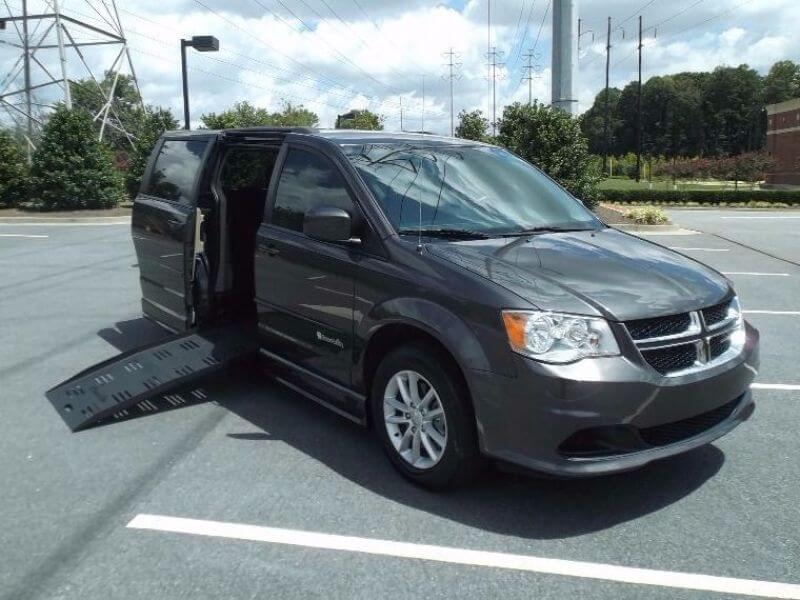 Find your perfect Wheelchair Van
Select from thousands of wheelchair vans for sale from hundreds of nationwide dealers
The Mobility Resource has one of the largest selections of Dodge, Toyota, Chrysler, Honda, Ford, Chevrolet wheelchair vans
View All Wheelchair Vans