Originally published in the Amputee Coalition's magazine, InMotion in 2014, Reproduced with permission. Visit the Amputee Coalition to learn more about this great organization.
Custom Seating Solutions for Drivers and Passengers
For people who struggle with getting in and out of a vehicle, a little extra maneuverability is often all that's needed to make daily travel a lot easier. With or without the use of a wheelchair, challenges with balance, strength and flexibility can make getting into and out of certain vehicles a difficult process, particularly for seniors and some people with limb loss. So imagine a seat that doesn't just move forward and back, or up and down. Imagine a seat that turns out 90 degrees, extends out beyond the driver or passenger door, and then lowers to the ground if needed. All controlled with the push of a button. This is just one of several different options readily available from the mobility industry, designed for just about any type of vehicle and physical need.
Individuals with muscle deteriorating conditions (such as a neurological disorder or stroke) can also benefit from this type of adaptive technology, significantly aiding a caregiver with transporting a loved one. Certainly, no one is immune to back or hip ailments that can make travelling more difficult.
The following solutions are some of the more popular custom seating options that can help to make daily travels a more pleasurable experience.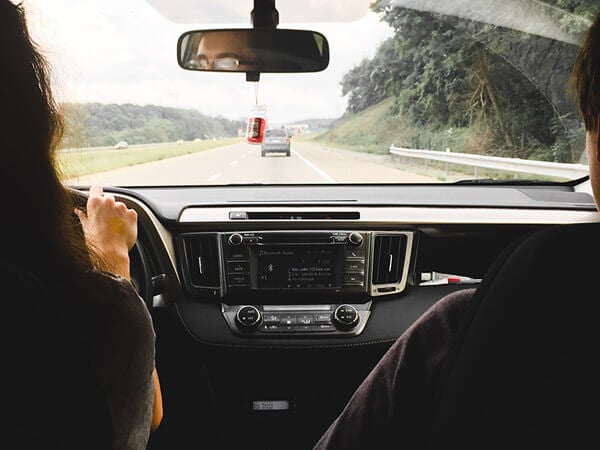 Turning & Lift-Up Seats
A combination turning and lift-up seat eliminates physical contortions that can make it difficult to enter a vehicle. Providing for easy access, this type of solution replaces the existing OEM (original equipment manufacturer) seat located on the driver or passenger side of a vehicle. They are available for front and rear seating positions and can be installed in most standard sized automobiles or in higher-level vehicles such as minivans, SUVs or pickup trucks. Models are available that simply rotate the seat 90 degrees out and then back into position, to more advanced designs that rotate, extend out of the vehicle and then lower toward the ground. They are powered by the existing battery and operated with easy-to-use push button controls. Seating material and colors can be specified to match the rest of the interior.
Retractable Transfer Boards, Seats and Lifts
For assistance with entering a vehicle, several different types of hybrid combinations are available that include the use of a transfer board, custom seat and unoccupied lift. There are motorized and non-motorized retractable options. Many of these "niche" solutions are relatively new to the market and keep evolving as technology and innovation keeps up with demand. Which single solution, or combination of several, is best suited for a specific need depends on many different considerations: physical ability, vehicle, mobility device, the use of driving aids and so on. A certified mobility consultant can help an individual with researching all of the available options and in determining if a desired product will work for their needs.
6-Way Transfer Seat Bases
For those who use a wheelchair (or scooter) for non-prosthetic mobility and travel in a minivan or full-size van, many transfer to the driver or passenger front seating positions. Specially designed 6-way transfer seat bases are available in different makes and models to make transfers much easier. Using the existing OEM seat, the new base allows the person to electronically control the seat going up or down, forward or back, and to swivel in or out into the desired position. Seats can turn in by as much as 100 degrees and move front to back over 21 inches.
Finding the Right Custom Seating Product
A quality mobility dealer will be able to provide a variety of options from the industry's leading manufacturers. Each product, with its own unique features and benefits, will be matched to the physical need and mode of transportation. They will know where to find the right solution and properly install it to the manufacturer's specifications.
Reproduced with permission. Originally published in the Amputee Coalition's magazine, InMotion in 2014, Vol 24, Issue 3.

Visit the Amputee Coalition for information about subscribing to InMotion.