Mobility Dealers are Much Different from Traditional Auto Dealerships
When you've decided to go shopping for a wheelchair van for the first time, you may be expecting it to be similar to a traditional auto dealership. For most people, the experience is going to somewhat different. The first thing you will notice is that the inventory lot is typically going to be a lot smaller than what you see at a auto dealer representing a full line of models built by Chrysler, Ford, Toyota, Honda, or Chevy. That's because mobility dealers don't have the type of sales volume or number of visitors that stop in to view the latest vehicles. The mobility dealer specializes in serving the disabled community and their families with wheelchair accessible transportation and adaptive driving equipment. And nearly all of the inventory for sale is going to be minivans, some SUVs and a few full size vans with a lift. You won't find endless rows of sedans and sports cars.
Selecting the Right Handicap Van for Your Needs
One of the most important functions of a mobility dealer is to make sure that you are selecting the right conversion (new or used) for your specific requirements. Quality mobility dealers that are part of The Mobility Resource network will want to provide you with a Free Needs Analysis and Mobility Consultation. Unlike going to an auto dealer where accessibility isn't an issue, the type of ramp installed on the handicap van and its location is extremely important. Selecting the wrong minivan conversion is something you definitely want to avoid, so taking the time to meet with a Certified Mobility Consultant is highly recommended.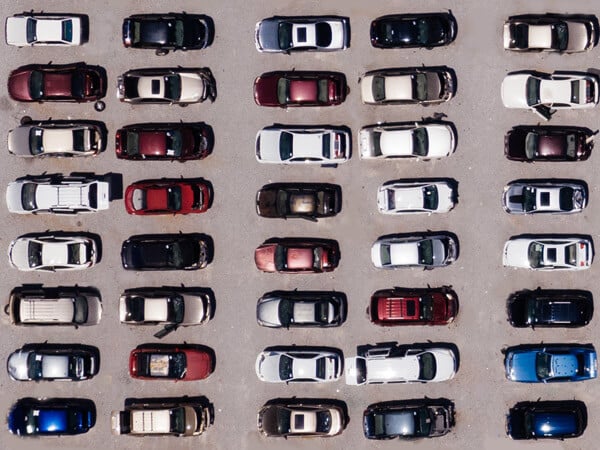 Financing a New or Used Wheelchair Van from a Mobility Dealer
For the majority of the our quality mobility dealers, financing through the dealer is going to be an option. They work with banks and other lending institutions that know their business and the unusual circumstances that go with the sale of a new or used wheelchair van. Most dealers will also be able take a trade-in as a down payment, including non-accessible vehicles at blue book trade-in value.
Servicing Your Vehicle and its Conversion Equipment
One of the more important aspects of getting to know your local mobility dealership is its ability to quickly diagnose and repair any mechanical issues that may come up with your ramp or wheelchair lift equipment. These repairs typically can't be done by a general auto mechanic. NMEDA certified technicians that work at a mobility dealership are trained to maintain and service your specific vehicle conversion. They also have quick access to repair parts that aren't available from a local auto parts store.
Driving Hand Controls
Mobility dealers typically have the ability to install hand controls, or adaptive driving equipment, on a vehicle. Check out our blog on Driver Rehabilitation Specialists to learn more about the process of driving with hand controls and how the mobility dealer works with them to make sure you are trained in the specific type of controls needed to be installed.
Finding Handicap Vans for Sale Near You
The Mobility Resource network of dealers will have a variety of handicap vehicles for sale, including new and used wheelchair vans with a variety of different ramp conversions. They can also order new vehicles from the conversion manufacturers to match your specific make or color preferences. To find a dealer location near you, visit our Find a Dealer page to search by your state or zip code.
Find your perfect Wheelchair Van
Select from thousands of wheelchair vans for sale from hundreds of nationwide dealers
The Mobility Resource has one of the largest selections of Dodge, Toyota, Chrysler, Honda, Ford, Chevrolet wheelchair vans
View All Wheelchair Vans