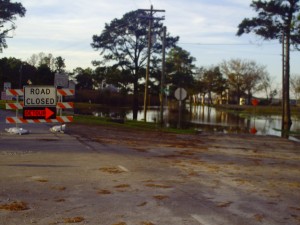 The week before the arrival of our accessible MV-1 vehicle, Barton and I perused the aisles at REI, Target, and AutoZone, list in hand. Little did we know that only a month later, we would be using one of the emergency preparedness tools we had just packed in the front pocket underneath my seat.
Ironically, we were getting into the van after a doctor's appointment. Barton's joystick had gotten caught between himself and the seatbelt strap, and his wheelchair was still turned on.
At first, I tried to maneuver his wheelchair backwards, but the joystick was wedged between Barton's chest and the strap. After a few seconds of struggling without success, we needed help as Barton's chest was being compressed. In an instant, I had grabbed the seatbelt cutter, and Barton was free.
We've had our share of emergencies. From living in Alabama during Katrina to driving through torrential rainstorms, emergency flight landings and being stranded at an airport with 2,000 other passengers, to having our 5th year anniversary flooded out, we've had our fair share of living on the edge.
It's important that when the adrenalin hits, we still need to move through the fear and get to safety.
For example, driving down a flooded street in a rented van with Barton and our two dogs on our 5th year anniversary on Hattaras Island, the engine light came on. I began to panic. At one point Barton asked, Do you want to turn around?"
At that point, there was no going back- on forwards. I took several deep breaths, and we made it to the evacuation ferry that would take us back to the mainland.
What does emergency preparedness mean? Here are some tips to get you started:
1. Plan long-term and short-term.
Hundreds of people were stranded this winter during several snow-pocolypse storms. Many people abandoned their cars and walked home, which may not be possible for someone in a wheelchair or who uses a mobility device. What would you need in your car to stay warm?
And, it may take communities months to recover from natural disasters such as a tornado or hurricane. Many had to go without power for days or weeks until basic utilities were restored. Higher Ground highlighted the vital importance of direct support professionals and they support during Katrina. In your home, would you have what you need for a week off the grid?
Create your own list of emergency preparedness supplies unique to your needs to stay safe. Think about: weather, mobility devices, medical needs, communication to care givers, accessible evacuations, and finding safe places in your community.
2. Communication.
People with spinal cord injuries, developmental disabilities, and intellectual disabilities have an array of communication and mobility skills. Finding a way to communicate basic needs becomes vital in a time of acute situations. Have text by phone or ipad prepared ahead of time that entails the best methods of communication, medical information, and back up contact numbers.
3. Alternate modes of transportation
After a late night meeting half across town, the accessible taxi dispatcher forgot to tell the driver to pick up Barton. He was waiting on the side of the road at 11pm. Have a back plan, or a list of numbers to call if you get stuck without transportation.
4. Service Your Vehicle
When was the last time you had the oil changed or tires rotated? In accessible vehicles, brakes and transmission may wear out faster than other vehicles. In addition, the weight of wheelchairs may wear down tires more rapidly.
5. Emergency tools
Tools are only as useful as they are accessible. If you need a seatbelt cutter or glasscutter, where can you store them so they will be accessible to you when you need them? Here's a list of helpful emergency preparedness tools.
Above everything else, knowing how your body reacts during times of stress will help you move through the situation.
While we can't control everyone else on the road, we can deal with the unexpected. With these basic principles, you can create an emergency plan that fits your own needs so you can enjoy getting out on the road!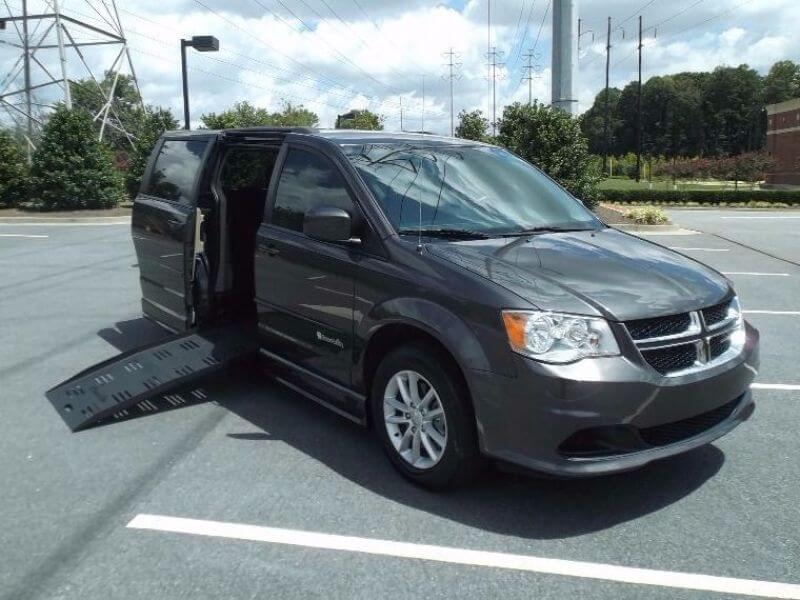 Find your perfect Wheelchair Van
Select from thousands of wheelchair vans for sale from hundreds of nationwide dealers
The Mobility Resource has one of the largest selections of Dodge, Toyota, Chrysler, Honda, Ford, Chevrolet wheelchair vans
View All Wheelchair Vans