Being able to drive is often one of the most important things people living with a disability want to continue doing in order to remain independent. Fortunately, transfer seats offer an ideal solution that can help those who use a wheelchair and have the ability to drive keep their independent lifestyle.
Specially designed '6-way' transfer seat bases that raise up, move forward, back and swivel are available for many types of minivan conversions and wheelchair accessible vans and SUVs — such as the Chevy Traverse, Toyota Sienna, and many more popular models.
Transfer seats can swivel left to right as much as 100° and move front to back horizontally over 21", providing the means for a person using a wheelchair to more easily transfer from their chair to the driver seat position.
NMEDA QAP service technicians, who can be found throughout The Mobility Resource's national dealer network, are specially trained to install and service this special mobility seating equipment to the manufacturer's specifications. They can also install a variety of different types of hand controls, so long as the driver has the proper training and equipment recommendation from a certified driver rehabilitation specialist (CDRS).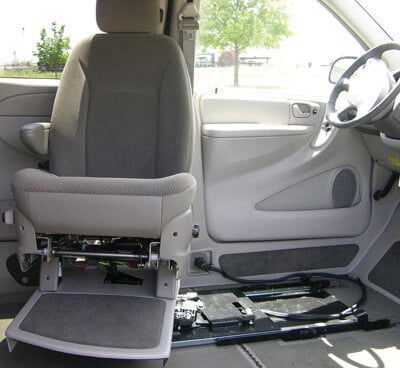 Service Options and Other Specialty Seating Solutions
Replacement parts and technical assistance are readily available should your transfer seat ever need maintenance or repair. In many cases, the 6-way transfer seat base can also be removed and re-installed in a new vehicle depending on the condition of the equipment and the model of the van.
There are also a variety of other swivel seating and adaptive driving equipment solutions to help with getting in and out of a vehicle on the driver's side and passenger's side of sedans, SUVs, pickup trucks, and vans.
Find a handicap van dealer near you to learn more about specialty seating equipment to help maintain your independent lifestyle!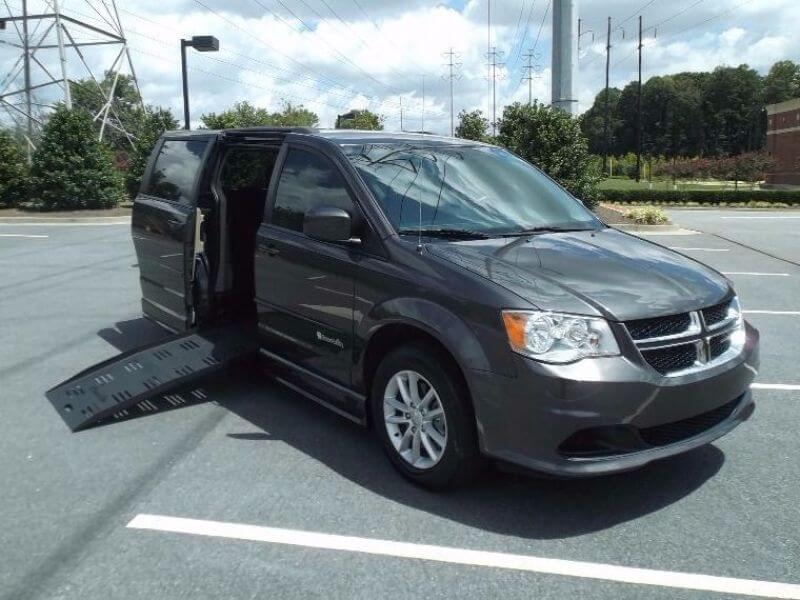 Find your perfect Wheelchair Van
Select from thousands of wheelchair vans for sale from hundreds of nationwide dealers
The Mobility Resource has one of the largest selections of Dodge, Toyota, Chrysler, Honda, Ford, Chevrolet wheelchair vans
View All Wheelchair Vans