Over the past decade, minivan models have brought us multimedia entertainment, satellite radio, GPS navigation, keyless start, backup cameras, parking sensors and a whole lot more. The latest in minivan technology and entertainment options from ten years ago have now become standard features. The 2010 generation of vehicles were promoting electronic gadgets that added value, fun and improved safety to our travel experience. Steering-wheel mounted controls, touchscreen satellite radio consoles, DVD video screens and Bluetooth connectivity were some of the new entertainment extras being promoted. Now, features like power tailgates, keyless ignition, back-up cameras and parking sensors have became commonplace.
So where do the manufacturers go from here? Many would say that newer, next gen minivan designs are becoming more and more "SUV-like" as the sport utility vehicle has clearly gained in popularity over the past decade. Soon there may not be much of a difference. Minivan exteriors are sleeker than in year's past – while newer interiors have been elevated to look more like high-end sports cars. Elaborate front grills, upgraded trim packages and flashy aluminum rim designs have added to the sportier look. Speaking of SUVs, BraunAbility recently introduced its new Chevy Traverse wheelchair accessible SUV, an exciting addition for the mobility dealer industry. Some of the newer minivans and SUVs coming out include driver-assistance features like automated emergency braking, lane-departure warning systems and blind-spot monitoring. Entertainment systems now include Wi-Fi hot spots and wireless streaming to HD touchscreens. There's also a lot more USB-ports for charging electronic devices!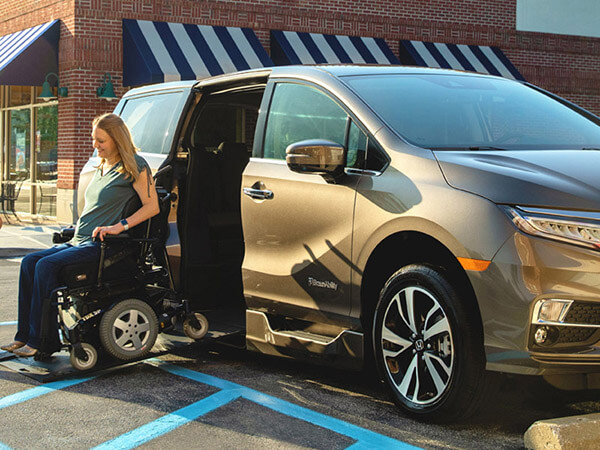 Hybrids and New Safety Features
If you're looking for hybrid models in the future, then 2021 may be the year for you. The latest Toyota Sienna comes only as a hybrid, delivering fuel efficiency around 36 miles per gallon of combined driving. It's unclear, however, when a wheelchair conversion of the Sienna will be ready for sale to the public. The Chrysler Pacifica has a new plug-in hybrid version which will travel for approximately 30 miles at full charge before the gas engine comes on. That effectively makes the Pacifica Hybrid an all-electric vehicle for most short trips. Please see the Hybrid Availability note at the end of this article.
Many of the 2020/2021 models have also been upgraded with new safety technology. The rear seat reminder system is one of those features. The system reminds drivers that a rear door had been opened before the vehicle began its journey – which could indicate a child or pet may still be in the back seat. A message on the dashboard display screen accompanied by a warning tone encourages drivers to check the backseat. In the future, auto manufacturers will include a combination of auditory and visual alerts to rear-seat reminders. Honda has already introduced a camera-based system on their 2021 Odyssey with a camera view of the rear seat.
See the Latest in Wheelchair Vans for Sale with a Personalized Demonstration
All of The Mobility Resource dealers carry the complete line of BraunAbility's Dodge, Chevy, Chrysler, Honda and Toyota wheelchair vans for sale, including the new Chevy Traverse SUV! Talk to a local Certified Mobility Consultant (CMC) to discuss the features you're looking for and they can match you with the right conversion, make and model.
Hybrid Availability: It's unclear at this time how many of the newer hybrid models will be available for wheelchair accessibility in 2021. A lot of the conversion work includes integrating the wheelchair ramp operation with the minivan's original door operation, safety features, computer system and complex wiring throughout the vehicle. That can take considerable engineering time and testing before a vehicle can be introduced to the public. Under the vehicle, the exhaust system, gas tank, brake lines and other mechanical components must be re-configured to work properly and be thoroughly tested in order to meet all federal safety standards and OEM warranty requirements. Talk with your local CMC about the hybrid features you are looking for.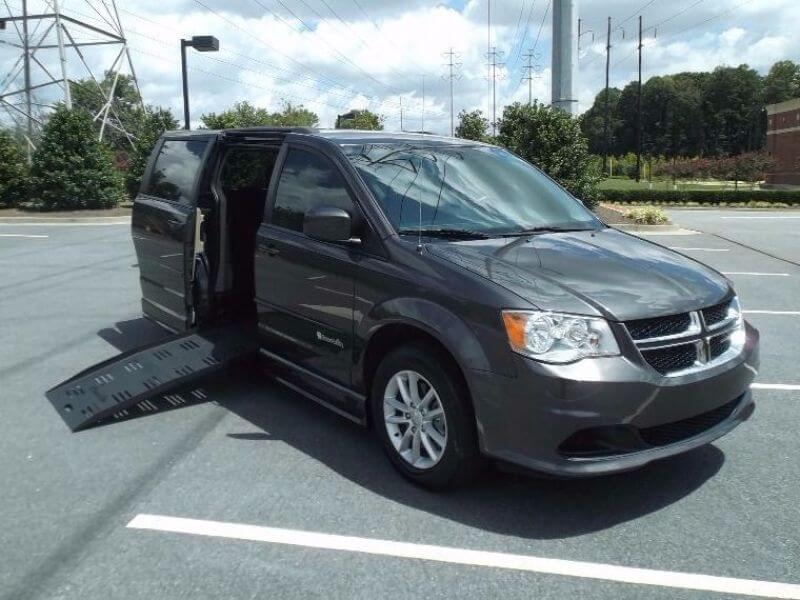 Find your perfect Wheelchair Van
Select from thousands of wheelchair vans for sale from hundreds of nationwide dealers
The Mobility Resource has one of the largest selections of Dodge, Toyota, Chrysler, Honda, Ford, Chevrolet wheelchair vans
View All Wheelchair Vans