So you've met someone amazing who just happens to use a wheelchair and the last thing you want is take them on a mediocre date where they can't be fully involved. Yes, that would be bad form.
While running a 5k and rock-climbing may be out of the question, there are thankfully dozens of fun, no incredibly fun, date ideas that are enjoyable for both parties.
The key is to keep the date light, active and fun and no dwelling on the disability (that should remain a moot issue if you're in the beginning stages of relationship anyways).
I always say, if the date can make you forget their disability just for a moment, you know you're doing something good. Read on for some of the 10 best date ideas for wheelchair-users.
1) Art Galleries
A visit to the art gallery can be one of the most equal-opportunity excursions you can do as a couple. All you need is a pair of eyes and an appreciation of art, and you've got yourself a stellar date. Also, chances are there is some kind of art museum, gallery or temporary exhibit near you. Being surrounded by such creativity can be utterly romantic so definitely try this on for size.
2) Nature Trails
If the weather is pleasant and you live in the United States, fingers crossed you live near some kind of accessible trail system. If you do, this too makes for a great date. Maybe you're by a state park, an arboretum or maybe you're really lucky and live near a National state park, wherever you go, there are some awesome accessible trails that are truly awe-inspiring.
You can even check out small city parks to see if any accessible trail systems exist. The point is being surrounded by nature as a couple – crazy romantic (and don't forget the picnic basket).
3) Sporting Events
If either of you enjoy going to sporting events, baseball, football, basketball, extreme sports or any other sport, going to a game can make for a great date. Sitting is something you do at a game so you've got that covered, plus being surrounded by the energy of the game – the fans, the music, the players – feels amazing. Hopefully your team wins, but if not, just use that as an excuse to go out for extra drinks afterwards.
4) Smarty Person Lecture
A few years ago I went on a great date to a rotating science lecture, held at a different bar each month in town. It was my date's idea for us to go. While I wasn't too sure about it at first, once we arrived it was the best – tasty drinks, delicious appetizers, great seats up front and on top of it all we got to listen to top scientists speak about wind energy.
As a geek, foodie and romantic, I had found my trifecta of happiness. This was a great date, and I'm pretty sure neither of us thought about my disability once.
5) Bowling
Get ready to drink White Russians and don your favorite knit sweaters. While there are not a lot of sports every wheelchair user can do, one of the few we can all get into is bowling. All it takes is a small inexpensive ramp and most wheelchair-users can bowl.; even quadriplegics, who use a mouth stick to push the ball down the ramp.
The even better news is that there's a large number of bowling alleys that have these ramps, even in small towns. Call around before you go of course to make sure, but always keep this in mind as a viable date. And if you come up empty and can't find an accessible bowling alley, try mini golf. Many courses are big enough for a wheelchair-user to play on.
6) Billiards
A sport that many wheelchair-users actually get better at once they're in a wheelchair is pool. It can be played easily sitting down, and it's a great sport for wheelchair-users – most pool halls are accessible and even quadriplegics with limited arm movement still play. There are also pool halls all over, not to mention countless bars that have pool tables. Easy-to-find and inexpensive, this makes for a seriously great date idea.
7) Casino Outing
If neither of you have any moral issues with it, heading out to the casino for a night of fun can be one heck of a great date. While the slots are okay, if you're really looking for something fun to do as a couple, try the tables. Whether it's Blackjack, War or Poker, interacting with the dealer, playing with the chips, the whole thing, it's a great sensory experience that's perfect for a date.
8) Winery Tour
A pastoral activity that requires an eager palette and nothing more, a winery tour can be a great date for people of all abilities, as long as all of you love to drink wine that is. The restaurants at these places are usually spectacular too. On a winery tour, you get to taste different samples and go on guided tours through the vineyard.
I went to my first winery this summer and ironically I saw a woman in a wheelchair there who was on a date. She had a front wheel attachment to help her through the off-road part by the grape vines (the FreeWheel attachment). Yup, she was totally making it work and I can't speak for her completely, but she looked like she was having one heck of a time.
9) IMAX
While going to the movies is one of the more obvious date ideas for a wheelchair-user, going to an IMAX movie is the superior idea, especially if it's coupled with 3D. The giant screen can really take you out of your element and put you both in a place where disability no longer matters, plus, it's just really really fun.
10) Live Music
My most favorite date idea by far however is live music. Concerts, whether they're free or cost a pretty little sum, bring the bounty of music, something you both can still enjoy equally, right in front of you, invigorating you to the bone. Plus, who doesn't enjoy a killer guitar riff in-person? And don't forget about "the wheelchair-factor" when you go to small venues with general admission. You get a great spot right by the stage and you get to meet the band in some cases. A wheelchair "perk" to be sure that you should definitely take advantage of.
Wheelchairs and great dates truly can co-exist. If anyone thinks the presence of a wheelchair will spoil a date, that have another thing coming. If anything, the chair makes you think more creatively and forces you to try new things. And in this amazing world we live in where there's always something new to explore, that's never a bad thing.
What has been your most memorable date as a wheelchair-user?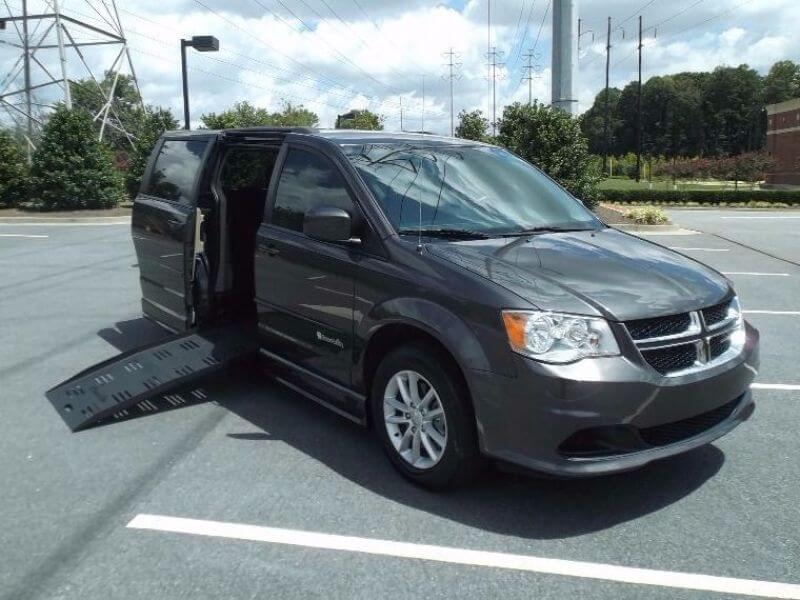 Find your perfect Wheelchair Van
Select from thousands of wheelchair vans for sale from hundreds of nationwide dealers
The Mobility Resource has one of the largest selections of Dodge, Toyota, Chrysler, Honda, Ford, Chevrolet wheelchair vans
View All Wheelchair Vans