1. Jim Abbott, MLB

Despite being born without a right hand, Jim Abbott was a first-round pick in the 1988 draft by the California Angels. He also pitched for the New York Yankees, Milwaukee Brewers and Chicago White Sox in 11 major-league seasons.
Abbott pitched a no-hitter against the Cleveland Indians in 1993, one of his 87 career wins. Opponents tried to bunt the ball back to Abbott repeatedly, without success. Abbott even got a couple of hits in his final year in the big leagues.
This year, Abbott released his autobiography, Imperfect: An Improbable Life, co-written with Tim Brown.
2. Tom Dempsey, NFL
Dempsey holds one of football's most enduring records despite being born without fingers on his right hand and without toes on his right foot. In 1970, he kicked a game-winning field goal for the New Orleans Saints that traveled a record 63 yards.
The old record had stood for 17 years and Dempsey broke it by seven yards. Three other kickers have tied Dempsey's record, but nobody has beaten it.
Some challenged the legitimacy of Dempsey's record due to his flat-surfaced shoe, but scientists determined that Dempsey's shoe only made the kick more difficult – and therefore, more impressive.
3. Pete Gray, MLB
Despite losing an arm in a childhood accident, Pete Gray played in the major leagues for the St. Louis Browns in 1945 after stealing 63 bases in the minor leagues one year earlier.
Like Abbott, Gray caught the ball in his glove and transferred it to his hand. He also was a good bunter, holding the bat against his side and sliding his hand up the bat.
After World War II, Gray left the diamond and inspired many veterans who had been injured in the war.
Without hands or feet, Maynard has overcome all obstacles. As an 11-year-old wrestler, he lost every match. In his senior year of high school, he racked up 36 wins and won an ESPY Award for Best Athlete With a Disability.
Maynard never stops challenging himself, as he entered the MMA cage in 2009, dropping a unanimous decision. Early in 2012, he became the first quadruple amputee to crawl all the way up Mt. Kilimanjaro (19,340 feet). His second ESPY Award was practically waiting for him when he came down.
5. Oscar Pistorius, Olympic Sprinter
He came back to London three weeks later to compete in the Paralympics, setting three world records and collecting a pair of gold medals.
6. Trischa Zorn, Olympic Swimmer
Zorn, who has been blind since birth, is the most successful Paralympic athlete of all time. From the 1980 games in Arnhem, Netherlands, to the 1996 event in Atlanta, Zorn collected an astounding 55 medals, including 41 golds.
This year, she most deservingly entered the International Paralympic Hall of Fame.
7. Zack Gowen, Wrestling
Michigan native Zack Gowen lost his leg at the age of 8, but that didn't stop him from pursuing his dream of becoming a professional wrestler.
Not only did Gowen make into the ring, he made it all the way to the WWE. Using a dropkick and top-rope backflip (moonsault) as his primary weapons, Gowen reached the pay-per-view level, where he battled WWE boss Vince McMahon at Vengeance 2003.
8. Erik Weihenmayer, Mountain Climbing
Despite losing his sight at the age of 13, Weihenmayer made history as the first blind person to climb to the top of Mt. Everest. His journey was documented in the movie Farther Than the Eye Can See.
Weihenmayer has completed the Seven Summits, scaling the highest mountain on each continent. He has also shared his climbing skills with blind students in Tibet. He also worked with movie director Michael Brown on "High Ground," which chronicles a group of war veterans who climb a peak in the Himalayas.
Jeff D. Gorman is the content producer for The Mobility Resource and BraunAbility Accessible Vans. His writing can be seen all over the internet, whether he's covering legal cases for Courthouse News, sports for Bleacher Report or local politics for Akron's West Side Leader. Jeff is also an announcer of pro wrestling and mixed martial arts, and he wrote a book about his announcing career called "This Side of the Mic." Jeff and his wife Jennifer live in Ohio and have a nine-year-old daughter. When Jeff's not writing, editing or announcing you can find him on Twitter @JeffDGorman.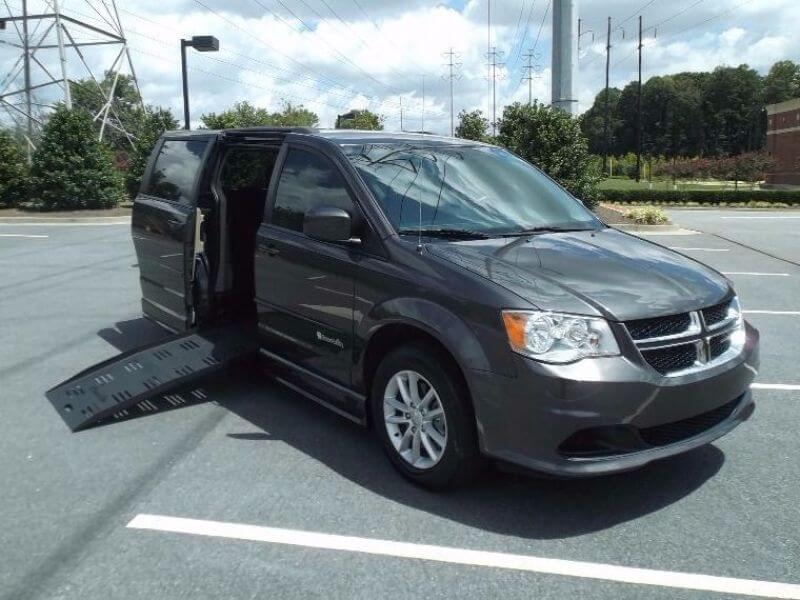 Find your perfect Wheelchair Van
Select from thousands of wheelchair vans for sale from hundreds of nationwide dealers
The Mobility Resource has one of the largest selections of Dodge, Toyota, Chrysler, Honda, Ford, Chevrolet wheelchair vans
View All Wheelchair Vans