When it comes to cardio, our legs help big time in getting our heart rate up. But what do you do when you can no longer move your legs but still crave that "cardio high?"
You don't give up, you just get creative.
Millions of other wheelers and I have done this, determined to keep our hearts in the best shape possible for as long as we can.
You don't have to push yourself into oblivion to keep your heart rate up, either. No, there are better options for your joints that are easier for all types of disabilities.
For a healthier heart and better overall blood flow, not to mention burning calories, here are six guaranteed ways to get that ever-so-important cardio while sitting down, without moving your legs to boot.
Zumba
Latin-inspired aerobics done to a high-tempo song, Zumba is a dance incarnation of aerobics that's taken the country by storm. Wheelers are loving this aerobic workout, too. There are several videos online showing how it's done, but all that's required while sitting down is simply modifying the leg moves to be done by the upper body.
Sometimes it's not an easy modification when both the arms and legs are required for certain moves, but all you have to do is modify them the best you can (I promise the Zumba teacher won't yell at you). If you do this for 60 minutes and keep a steady pace, you can burn almost 500 calories.
Boxing
Ever since I heard David Bowie urged his supermodel wife Iman to get into boxing, I've been a fan of the activity. I've found it to be a surprisingly effective cardio workout even in a wheelchair. I didn't think it was going to be effective, but after a few right hooks and left jabs, my heart was about to pound out of my chest.
Sure, I had to put on my chest strap so I wouldn't lose my balance, but it was worth it. Many boxing schools will happily train you if you love it, but if you want to do it on the cheap, you can box using the Wii.
On the sports game that comes with the Wii, there's a boxing game that's really easy to do even if you're a quadriplegic and can only use your arms partially. Play that for 60 minutes and you'll be set, burning around 350 calories.
Arm bike
A cardio option while sitting down that costs a bit more, the arm bike is a classic way to get cardio that really works well, too. Many rehab centers have one, and they may even let you use it after you are discharged. Some hospitals even offer health passes for working out in their rehab centers.
This cardio option is one of the best, helping you burn 600 calories an hour. If you want one for yourself, however, they sell mini-tabletop options for $40 plus. Here's a great option.
Vitaglide
The Vitaglide may be one of the best cardio machines ever made for a wheelchair user. Shaped like a V, this machine has you pull up into the V, then grab onto the handles that slide back and forth along each section of the V. With a very smooth gliding motion, this workout is awesome on the joints yet gives you a serious cardio workout.
The one drawback to this machine is that it's not easy to find; the manufacturer isn't making them any longer, but they can be found for sale by owners. An hour workout on the Vitaglide will get you about 600 calories burned, too. Check out this site to learn more.
Adapted yoga
I've been a fan of yoga for several years, and while it's not intentionally a cardio workout, for many people with disabilities it inadvertently is. To hold some of the poses for even half of the amount of time can be an incredible cardio workout when you have limited mobility.
For example, if you do a session of Vinyasa yoga, you can burn about 400 calories. And doing yoga in your wheelchair is absolutely possible. Here's a DVD showing how it's done.
When it doubt, just push
Lastly, if you have no other option, go ahead and push your wheelchair. Doing this for an hour steadily at a casual pace can burn around 300 calories.
Racing chairs are better. And if you're pushing yourself fast, you double the calorie-burning total. Elite wheelchair racers probably burn the most calories out there among wheelchair users, but it takes a lot of strength to be at their level.
These options are just some of the most popular, but there are dozens of more ways to get cardio while sitting down. Circuit training (where you lift heavy things like kettle balls) is a workout craze wheelers are getting in on now, as well as plain old aerobics and sports like wheelchair tennis and basketball.
Remember, at the end of the day, it's all about moving what you still can. The golden rule.
How do you get your cardio while sitting down?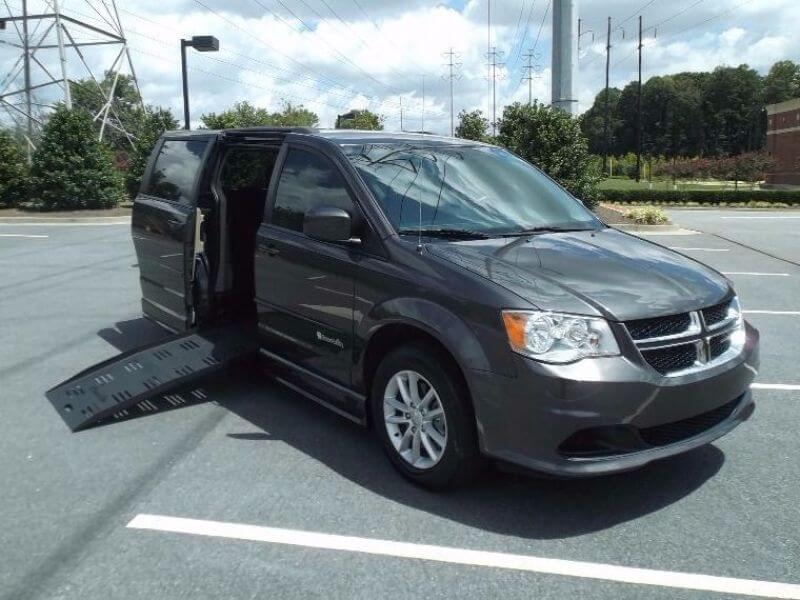 Find your perfect Wheelchair Van
Select from thousands of wheelchair vans for sale from hundreds of nationwide dealers
The Mobility Resource has one of the largest selections of Dodge, Toyota, Chrysler, Honda, Ford, Chevrolet wheelchair vans
View All Wheelchair Vans