When my co-worker Ginger wrote Three Awesome Wheelchair Innovations, it got me thinking. What other products have been invented that would make life easier and where do you find them? The internet makes it extremely easy for people with disabilities without means of accessible van transportation, to find sites that sell accessible products.
There are so many out there, it would burst the walls of a Wal-Mart. Fortunately, we've corralled a baker's dozen that offer innovative products you probably didn't know existed.
1. Enabling Devices
Enabling Devices is proud of its iPad Mounting System, which also works with Kindles and Nooks. The adjustable system mounts the tablet to wheelchairs and tabletops. The company also features a bundle of products for the visually impaired. It includes a communicator that plays recorded messages, a musical light box and tic-tac-toe and Connect Four -style games. Enabling Devices was originally called Toys for Special Children when it was founded 35 years ago.
2. Your Special Needs Store
Your SNS has a huge variety of products, ranging from wheelchairs, ramps and scooters to shower chairs, stair lifts and raised toilet seats with safety rails. The company prides itself on its partnerships with such manufacturers as Invacare, Guardian, Golden Technologies and Everest & Jennings. Your SNS has more than 30 years of experience, is family owned and based in Lafayette, Ind.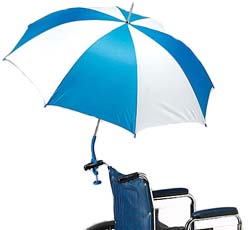 Disabled World has a several offerings to make everyday life a little easier and even more fun. In addition to several "reacher" devices to grab items from high shelves, Disabled World offers hands-free playing card holders, pen and pencil cushions and doorknobs grippers. The company also offers large-size swimsuits, as well as tankinis designed for women who have had a mastectomy.
While this name is quite obvious, they sell more than just wheelchairs. They have adaptive clothing, wheelchair accessories and back support just to name a few categories. My personal favorite is the umbrella attachment. Not to mention, I love their annual poetry contest which awards two $500 scholarships to deserving students.
The Arizona-based Disability Products website touts 30 to 40 percent savings, as well as shipping within two to four business days. Another feature is the "Great Gift Ideas" section, which includes bath grab bars and tub rails with suction cups. You can even get a long-handled comb or brush for those with limited reach.
The Optima TSS (Toilet and Shower System) is the newest innovation from Columbia Medical, which has been in the disability products business for 30 years. It can grow with a child through the use of three seat sizes. Optima is available in stationary and rolling models, and the latter can roll into the shower.
This company excels in adapted toys for students with special needs. Children can be entertained by animated stuffed animals like Grizwald Bear and Bubba Buffalo, as well as a flower fan, bubble machine and a buggy race car. In addition, eSpecialNeeds offers weighted vests and blankets called Sensory Hugs, which are helpful for hyperactive and easily distracted children.
This UK-based company specializes in underwear especially designed for people with disabilities. Some of the company's top sellers are the James Side Opening Briefs and Mark Side Opening Boxer Shorts for the gentlemen, and the Cheryl Soft Comfort Bra and Emma Side Opening Full Brief for the ladies. Discretely Different also offers adult bibs and practical nightwear.
New Zealand 's Clothing Solutions is dedicated to meeting the special sartorial needs of the disabled and elderly. Do you use a wheelchair and can't find anything to wear in the rain? Their rain cape has got your covered. Literally. Clothing Solutions also sells clothing protectors for men and women for meal time.
10. Camping World
Why is Camping World on this list? Because of the Zippedy Wheelchair Armrest Organizer. How brilliant is this? It attaches to one of the armrests of your wheelchair, and you can keep your wallet, remote, cell phone and keys in there. It's one of those gadgets that makes you slap your forehead and ask "Why didn't I think of that?"
11. Assistech
Assistech has a website that is very easy to navigate, dividing its products between those for hearing, visual, physical and speech disabilities. The latter category includes electronic larynxes, speech amplifiers and speech-generating devices that can send more than 160 messages.
12. Instructables
Parents who use wheelchairs can find most cribs to be very difficult to use. Instructables has smartly devised a crib with a sliding door that doesn't require lifting. This is safe for the baby, too, who still cannot fall out of the crib. OK, so who will come up with an accessible diaper-changing table?
This British company makes items "for independence, dignity and self-esteem" and takes pride in the aesthetics as well as the function of its products. Some of their ideas are simply brilliant, like two-handled coffee mugs and the Strawberi, which holds a straw against the side of the glass for hands-free sipping. Really Useful Things also features the Bridgit, a clip that allows crutches to be stored or propped against the wall in a convenient X shape.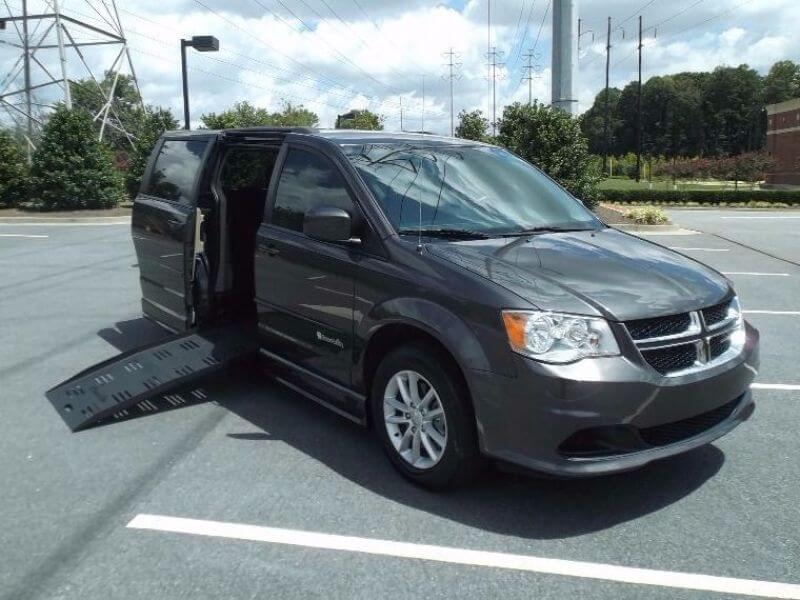 Find your perfect Wheelchair Van
Select from thousands of wheelchair vans for sale from hundreds of nationwide dealers
The Mobility Resource has one of the largest selections of Dodge, Toyota, Chrysler, Honda, Ford, Chevrolet wheelchair vans
View All Wheelchair Vans