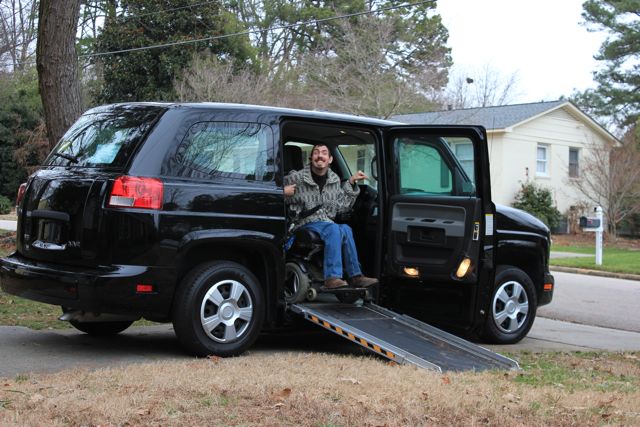 At home, we park our accessible van at the end of the driveway, where the ramp slides out a few feet into our front yard. Among the long list of house projects is re-paving the driveway, but in the meantime, we give Barton enough space in the front yard to maneuver in and out of the van.
Until the first time it poured.
We learned then that Barton pulled mud from the front yard all into the van with his motor wheelchair tracks. And, we were sweeping dried pieces of mud that fell off from between the treads out from the van for days.
With a soppy year behind us (it rained more in Raleigh, NC than Seattle, WA last year), we learned quite a bit about wiping mud and debris from inconspicuous places in the van.
Here are some tips of the trade to keeping your accessible van clean:
1. Find a good car wash. Skip the drive-in car washes. In this case it pays for a hand-scrub. Tip for extras such as interior or ramp cleaning.
2. Rocks, sticks and other debris can collect where a floor ramp pulls in and out. We even found a writing pen! Keep this area free of debris. Use a scrub-brush and liquid dish soap for the ramp, and remember the sides.
3. Smelly odors? No problem. Keep one or two packets of baking soda in the car, which lift odors. Replace every few days for strong odors.
4. Clean the hard to reach areas, such as the divots for the tie-down and seat belt holders, cup holders, and any other areas that collect dirt.
5. While our vehicle is not carpeted, many conversion vans are. Steam cleaning carpeted floors may remove stains and mud tracks.
6. Be mindful about where you get in and out of the ramp. During storms, we pull the van out into the street so Barton gets in from the end of the driveway. Use hazard lights to indicate where you are to other drivers.
Keeping your van clean is as important as vehicle maintenance.
One warm Saturday, I pulled the ladder out to wash crêpe myrtle blossoms off the top of the MV-1. Shortly after, we got into a water fight with the water hose. It felt great knowing we were taking care of the van that gets us from here to there everyday.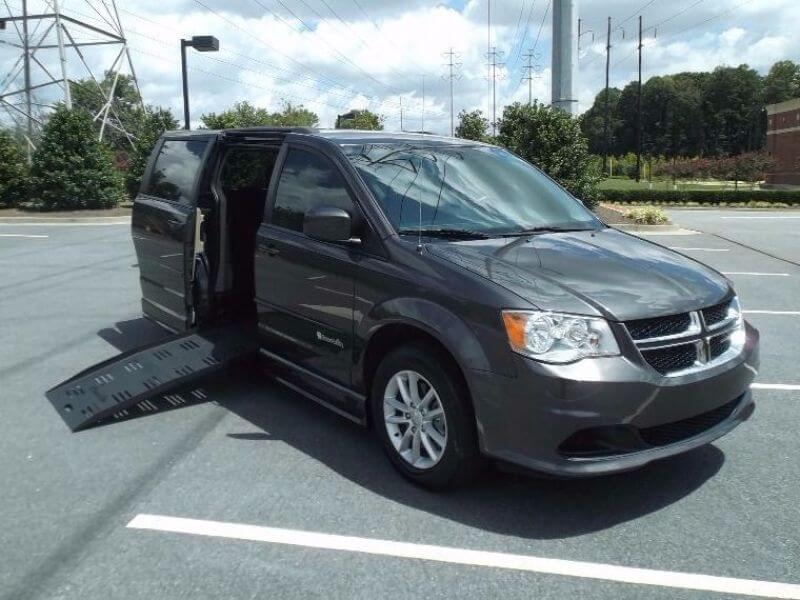 Find your perfect Wheelchair Van
Select from thousands of wheelchair vans for sale from hundreds of nationwide dealers
The Mobility Resource has one of the largest selections of Dodge, Toyota, Chrysler, Honda, Ford, Chevrolet wheelchair vans
View All Wheelchair Vans