It is an unfortunate reality that people with disabilities are more likely to be victims of violent crimes than the rest of the population.  According to the U.S. Department of Justice, the annual average of reported non-fatal crimes against disabled Americans is approximately 923,000.
Paul Brailer, a disabled self-defense coach from Barberton, Ohio refuses to become one of those statistics.  He was born with Spina Bifida and uses mobility aids such as a wheelchair and sometimes crutches.
One day, a would-be mugger perceived Brailer to be an easy target.  As he was rolling out of a Sears department store, a man attempted to assault him and steal his bag.  Much to the assailant's surprise, to put it bluntly, Brailer kicked his ass!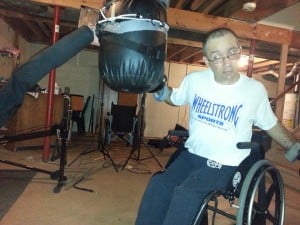 Throughout his life, Brailer observed the untimely deaths of friends and acquaintances with disabilities due to inadequate self-care.  He was also aware of the alarming rate of abuse within the disabled community.  These events inspired Brailer to take a proactive roll in the disabled community and become a self-defense coach and advocate for holistic living.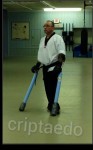 He began studying Karate over four years ago and has since earned a Black Belt from 'The Art of Karate" in Barberton, Ohio.  His own creation of adapted Martial Arts is known as "Criptaedo – Self Defense and Fitness for the Uniquely Challenged."  You can see examples on the video below.
Brailer's much needed service that he is providing for people with disabilities has gained the support of local Ohio businesses as well as Wheelstrong Sports Inc., a name brand clothing line and supporter of athletes with disabilities.
With an abundance of support and success pushing him forward on his mission to improve the quality of life for people with disabilities, Brailer is preparing to take his passion further.  Recently, Criptaedo acquired non-profit 501(c3) status, which will allow him to apply for grants to fund his new goal of opening a fully adapted fitness center.  He is also on his way to becoming a certified personal trainer so he can support his patrons and their fitness goals.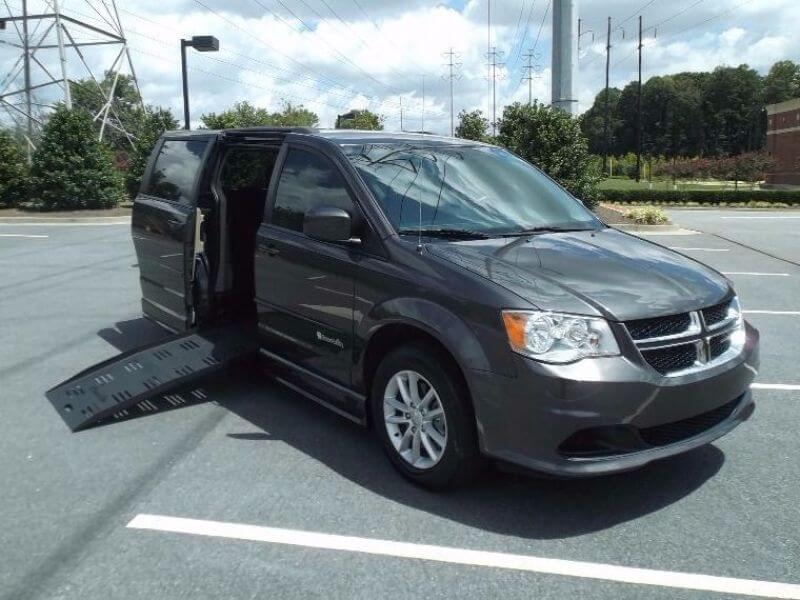 Find your perfect Wheelchair Van
Select from thousands of wheelchair vans for sale from hundreds of nationwide dealers
The Mobility Resource has one of the largest selections of Dodge, Toyota, Chrysler, Honda, Ford, Chevrolet wheelchair vans
View All Wheelchair Vans