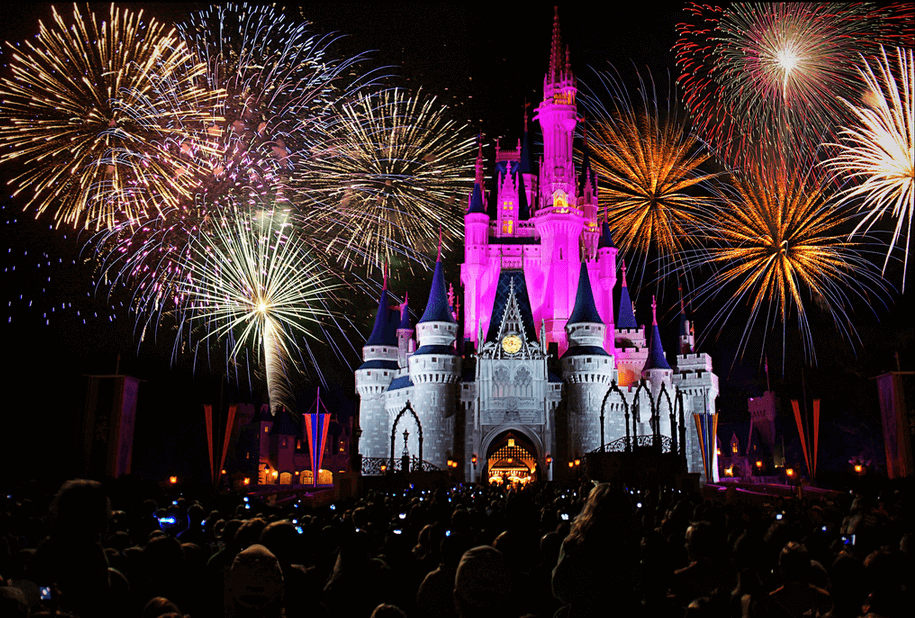 It was finally time to do Disney.
My brother was getting remarried in Florida, I've somehow crept into my early 40s, and I don't travel much and like traveling even less. If I was getting close to Disney World, I was going. 
To be honest, as a kid I never cared about going to Disney World. It seemed like a huge boardwalk with more of the types of amusement rides that I still can't stomach. As much as I loved the Ocean City boardwalk in New Jersey, I was never a fan of things that go incredibly fast and make me want to barf. Call me crazy. 
But Disney World is one of those things "everyone must go to at least once," so we seem to be told. I remember when Epcot was being built. I had a special education teacher who implored the entire class to go—as if we would be making such a huge financial decision for our families. You would have thought the big round building that became the symbol for the theme park was going to launch us into space. 
We stayed in a villa for several days during the beach/wedding portion of the trip, which sounds incredible and certainly I usually love being by the water. But for the first time in quite some years I felt incredibly trapped by my body. Suffice it to say, I really began looking forward to the ultra-accessibility I've often heard exists in Disney World. Unfortunately, the myth of their incredible attention to detail regarding access was quickly shattered. 
It took me about two minutes to realize that we weren't in an accessible room, which my mom and I had booked. It was just a clerical error or oversight, but it was exactly the type of thing I didn't expect to find from a place that is supposedly wonderful in terms of accessibility. It's actually difficult not to see a video in the room, on a bus, or in a restaurant, telling visitors about the splendors of Disney and the staff's attention to detail. Perhaps they should focus more on getting reservations right instead of never leaving a piece of trash laying around for very long. While the hotel moved us to a room that actually was accessible, our plan to be next to my oldest brother and his family for a little extra help if needed was instantly out the window. 
Having driven from Tampa and finally settled in a room, it was time to accomplish something on our first day. So we were headed to dinner then Epcot, right after we picked up the power wheelchair we had rented. Apparently, we hadn't rented a charged power wheelchair. Luckily, if calling it "luck" makes any sense, I noticed the chair was all but dead before getting on the bus. The evening was delayed further as we had to bring it back to the pick-up spot and my mother had to go back to the room to get my manual wheelchair. 
The next day we had round two with the power chair. After fully charging the chair, we headed to Animal Kingdom, where the chair's battery indicator began blinking within three hours. Ridiculous! Yes, the company met us at the Magic Kingdom with a replacement, but by then I was ready to flip the bird to the happiest place on Earth. 
Was the company actually part of Disney? No. But I'm guessing this is how most people operate, so essentially it is part of the Disney experience for many with disabilities. And, oh by the way, they finally told us that they don't generally rent the type of chair that I got because they have a lot of problems with them. They generally rent scooters. Nice customer service. They couldn't have mentioned that a little sooner? 
Even if Disney is to be excused for the problems we had with services surrounding the parks, the magic left the kingdom the first time I used a men's room. The "accessible stall" was barely wide enough to get my wheelchair inside, which meant there was no way to turn around to close the door. Despite being in the Magic Kingdom, slapping the universal sign for accessibility on the door didn't miraculously make the stall suitable for wheelchairs. The access granted equated to a couple grab bars on either side of the toilet. This happened more than once in the theme parks, but at least most accessible stalls were actually wheelchair friendly. The sinks in the stalls were a nice touch. I hope it becomes a trend. 
Disney did measure up to its reputation as an ultra-accessible place in a couple areas. The buses running between the hotels and the theme parks were the easiest form of public transportation I've ever used. Drivers were experienced at using the ramps and locking down wheelchairs. And they didn't even grouse about doing it. I also took a few boat rides with no accessibility issues, and the monorail offered no problems.
The theme park attractions I tried were also perfectly accessible for wheelchair users. Of course, I finally went to Disney just months after they stopped allowing people with disabilities to go to the front of the lines for rides. But waiting times were really never an issue, and, for people who don't mind planning exactly when they want to go on a ride, Fast Pass almost eliminates any wait. 
As for the overall Disney experience, I think I had it right as a kid. Disney just wasn't for me. Epcot had a few interesting exhibits, the safari at Animal Kingdom was very interesting, and Universal had a couple cool attractions. But the main objective of what is quite literally the city of Disney is to sell you something with Mickey Mouse on it, despite what I found to be a stunning lack of presence from the Mick himself, and to convince visitors that it is the happy place on Earth. Dissenters get deported, I think.
We also had to plan meals months ahead of time. I'm not sure what I want for dinner tonight, let alone six months from now. Besides, I'll take a slice of pizza at the end of the night on the boardwalk just because I feel like it over anything Disney had to offer.
I'm glad I went to Disney. I'm more glad I don't ever have to go again.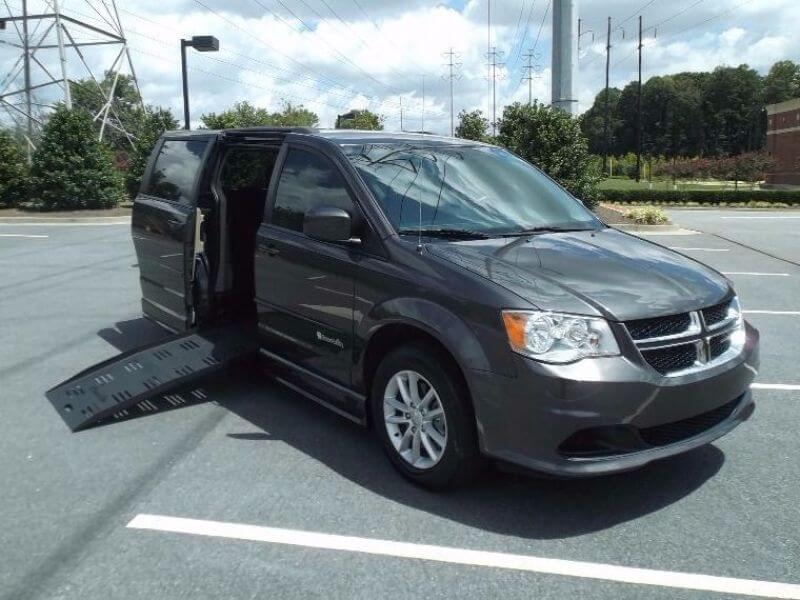 Find your perfect Wheelchair Van
Select from thousands of wheelchair vans for sale from hundreds of nationwide dealers
The Mobility Resource has one of the largest selections of Dodge, Toyota, Chrysler, Honda, Ford, Chevrolet wheelchair vans
View All Wheelchair Vans