As a young girl with severe juvenile rheumatoid arthritis, Deserae Constantineau often relied on her mother to ensure her healthcare needs were met and that she received necessary accommodations at school.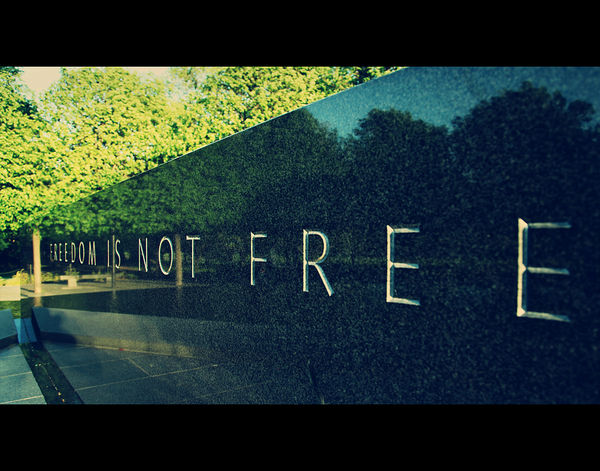 "Growing up, my mom was my advocate  and many times, my defender," said Constantineau, who is now 38. "She fought to get me Medicaid, she fought to get me mainstreamed (in the school system), and then she fought to break me out of mainstreaming by insisting the school system provide the necessary accommodations that allowed me to return to my neighborhood high school with my childhood peers."
Over the years, Constantineau eventually began following her mother's footsteps and started advocating for herself. "I learned from her that there was always a way and that as a lifelong patient, I had the ability to speak up for myself and demand the care and the rights that 'healthy people have'," she said.
Constantineau also advocates on behalf of other people with disabilities through her role as a Board member of Arthritis Introspective, a group dedicated to improving the lives of those living with arthritis through wellness education, empowerment and support systems.
"As I've watched other patients being newly diagnosed with rheumatoid arthritis or family members and friends get diagnosed with cancer, I've become what my mom was for me—the one telling them that there is a way (to cope) and you have to be your own advocate. (And) it is your right to be treated with respect."
What is Self-Advocacy?
As someone with a disability and as the founder of EAD & Associates, a New York based consultancy that promotes inclusive emergency management, Elizabeth Davis knows a thing or two about advocacy.
"Advocating for oneself is more of a learned skill than most expect," Davis said. "It involves being able to identify an issue or need; articulating desired action steps; listening to alternative suggestions or outright refusal; and standing firm to ensure an end result."
Conversely, advocating "is not about being bossy, nor is it about being apologetic," she added. However, "it is about building up a self-confidence to realize that being self-directing is in fact empowering. And whether done independently or with assistance from those trusted agents (such as family, friends, or caregivers) you have in your network, it still all comes down to your choices and your desired outcomes."
Benefits of Self-Advocacy
As the mother of two young girls, Davis wasted no time teaching them how to advocate for themselves and others. "I, myself. learned at a very young age that the sooner I asked for what I needed or laid out how I needed something done and then told everyone to stand back and let me sink or swim on my own, the more respect I had for myself and the more respect others had for me. It enabled others to see that I can and will work just as hard as I possibly could but that when I did ask for help it was necessary," Davis explained.
Davis believes that learning to self-advocate in her youth ultimately helped her advance in her career. Over the years, she has become well known as an advocate for people with disabilities—earning her contracts with major organizations, like the National Council on Disability and FEMa, as well as invitations to advise the White House on disability issues in the field of emergency management.
According to Davis, there are other benefits related to engaging in self-advocacy, which include:
1)    Being able to make your own decisions.
2)    Gaining self-confidence and self-respect.
3)    Building allies.
4)    Learning to properly express your needs to achieve goals.
5)    Experiencing teamwork.
6)    Developing conflict resolution and creative problem solving skills.
"In the end, being a self-advocate is a skill every person with or without a disability should cultivate since we know our own skill sets, abilities, and needs better than anyone else," Davis said.
Where to Turn for Help
Learning to advocate for yourself might seem daunting, but you don't have to do it alone. "There are so many non-profits—and even a few governmental agencies—designed to help you understand your rights to decent healthcare, accessible buildings, education, and careers," Constantineau said.
In fact, Constantineau said she never had an issue finding help in her hometown of Milwaukee or where she lives now in Phoenix, Arizona, as each have plenty of local organizations to assist people with disabilities with resolving health related issues or becoming more independent. "When I was denied Medicaid after going on long-term disability in 2008, I worked with both IndependenceFirst and Legal Action Wisconsin to work through the appeal, and later Independence First helped me find a supplemental healthcare plan."
If you are unsure where to seek assistance, begin by calling your local Office on Disability Services or Center for Independent Living.
Advocating for Healthcare Needs
Advocating for healthcare needs is important because our system is an "every person for themselves type of system, which means we all have to be our own advocate," said Seth Ginsberg, who was diagnosed with spondyloarthropathy at the age of 13. Ginsberg is now President of the Board of the Global Healthy Living Foundation (GHLF), which advocates for improved access to health care on both the State and Federal levels. He is also founder and President of CreakyJoints, an online advocacy group that is part of GHLF and has more than 55,000 registered users.
Being a self-advocate "also means asking questions of doctors, nurses, and administrators with the aim of understanding what our options are. I like to ask the people who take care of me, 'What would you do if you were me?' It provokes an honest answer—usually," Ginsberg added.
Oftentimes, people chose not to go against their doctor's advice, even when they have concerns. "One of the problems is the misconception that the doctors are authority figures and you don't have a right to question their advice or their attitudes," Constantineau said.
Constantineau experienced that firsthand when she took her friend Emily to see an orthopedist a few years ago after she began to suspect she had arthritis. "Unfortunately, his bedside manor was condescending and cold, and without years of experience (advocating for herself), Emily was easily intimidated, but I wasn't."
After the doctor claimed Emily was fine in spite of having some inflammation in her knee, Constantineau managed to convince him it could be arthritis. "He begrudgingly referred Emily to a rheumatologist, who immediately diagnosed her with rheumatoid arthritis and began treatment. Had I not gone along with her and asked the questions she did not know to ask, she may have gone many more months without treatment and with possible joint damage."
Unfortunately, "the difficult part—especially for someone new to the process—is understanding that you do have rights," Constantineau said, adding, "You have the right to question your doctor and to expect a level of respect and understanding from him or her. You also have the right to reasonable accommodations and, if you are uninsured, there are programs out there to help with major medical issues, depending on where you live. Often, it is helpful to bring someone to appointments, who can gather the information that may have slipped by or overwhelmed you as well as provide moral support."
Advocating for Accommodations, Services and Legislation
As the Executive Director of the National Center for Environmental Health Strategies, Mary Lamielle has worked to protect the public health and improve the lives of people with chemical sensitivities through education, policy/legislation development, research and advocacy. She constantly strives to eliminate hazardous exposures and to address the health, medical, and disability access needs of health affected populations. For her advocacy, Lamielle has received numerous accolades—from the 2011 New Jersey State Governor's Jefferson Award for Public Service to the 2010 US EPA Region 2 Environmental Quality Award.
"My goal is to help affected individuals use existing policies and model them on the successes of others in similar situations in order to secure accommodations or protect their health and well-being," said Lamielle, who is also a member of the National Institute of Environmental Health Sciences (NIEHS) Partners and HUD's Disability Task Force.
She also believes it is vital for people with disabilities and chemical sensitivities to have the necessary tools to advocate for their own needs. "Much of my work has focused on effecting policies and programs that provide the tools to enhance access to home, to school, to work, to healthcare and medical services, to public and commercial buildings, and to the community," said Lamielle.
"I would add, however, that in my experience, people with chemical sensitivities may not be their own best advocate. Even those most knowledgeable about the topic may do well to seek the advice and support, if not the intervention of others, with similar knowledge and experience." The same goes for others who find themselves advocating for something they are not well educated on.
Advocating for Loved Ones
Some people with disabilities simply do not have the capacity or the drive to advocate for themselves. Others might be too apprehensive or timid to engage in the process. If that is the case, family members or friends might need to step in.
In some instances, "those in need of accommodations to preserve their health or their ability to function in a specific environment may feel threatened asking for accommodations due to the lack of education and the dismissive and discriminatory attitudes toward people with these disabilities," Lamielle said.
"Ideally friends or family members could advocate for affected individuals if they understand their disability and access needs. I'm sure that anyone with these disabilities would be very appreciative and relieved to be able to step back from the fray and not feel embattled by life to reap the benefit of what is frequently a modest modification that can make all the difference in being able to maintain their level of health—whatever that may be."
*To find contact information for your local Center for Independent Living, visit:  www.ncil.org
Find your perfect Wheelchair Van
Select from thousands of wheelchair vans for sale from hundreds of nationwide dealers
The Mobility Resource has one of the largest selections of Dodge, Toyota, Chrysler, Honda, Ford, Chevrolet wheelchair vans
View All Wheelchair Vans