Here are four disability related charities that you should donate to now.
1. The Autistic Self Advocacy Network (ASAN)
Unlike the more well-known autism giant, Autism Speaks, ASAN is run by and for people with autism. Its emphasis is on neurodiversity – seeing autism and other conditions as just another form of being – not on cure or prevention. ASAN calls out hate speech and stigma against people with autism, and helps adults get employment, and much more.
2. The Southampton Fresh Air Home (SFAH)
SFAH is one of the few overnight camps for children with physical disabilities in the country. It provides a typical camp experience with activities like bunk raids, sports, and swimming in an adaptive environment. SFAH accepts children who run the full spectrum of physical disability, even children who need total care. Donations go toward giving children who can't afford the cost of camp a scholarship, and maintaining several mini-sessions throughout the year. I am proud to say that I was a SFAH camper for seven amazing summers and there is no place I'd rather be.
Dancing Dreams started out as a project in the back room of a physical therapy practice with five disabled girls who wanted to feel like ballerinas. It has since expanded into a thriving dance program for girls with disabilities in two locations in the New York City area with over fifty dancers who put on a fantastic performance every May and December. The costumes are all hand-made by founder Joann Ferrara and donations can go toward buying a girl who can't afford dance attire some ballet shoes. Dancing Dreams has gotten a lot of media attention over the years, and there's even a picture book about the program called Ballerina Dreams. I am honored to have the distinction of being the first dancer to "graduate" from the program and go onto college. Dancing Dreams helped build my confidence and let me dance just like any other girl!
4. Autism Women's Network (AWN)
AWN is an organization dedicated to supporting autistic women and girls throughout the lifespan. Women may find it harder to get diagnosed with autism, as recent research is showing, and AWN bridges that gap beautifully. It's run entirely by autistic women. And AWN is branching out into the cross-disability world! Their new project, DIVERgent, explores the intersections of gender and disability while smashing stereotypes and breaking barriers.
Any one of these organizations could really use your support, and the money will go towards helping real people achieve real things. Whether it's ten dollars or ten thousand, your donation makes a difference.
Got a favorite disability related charity that you feel deserves a donation this holiday season? Tell us about it in the comments!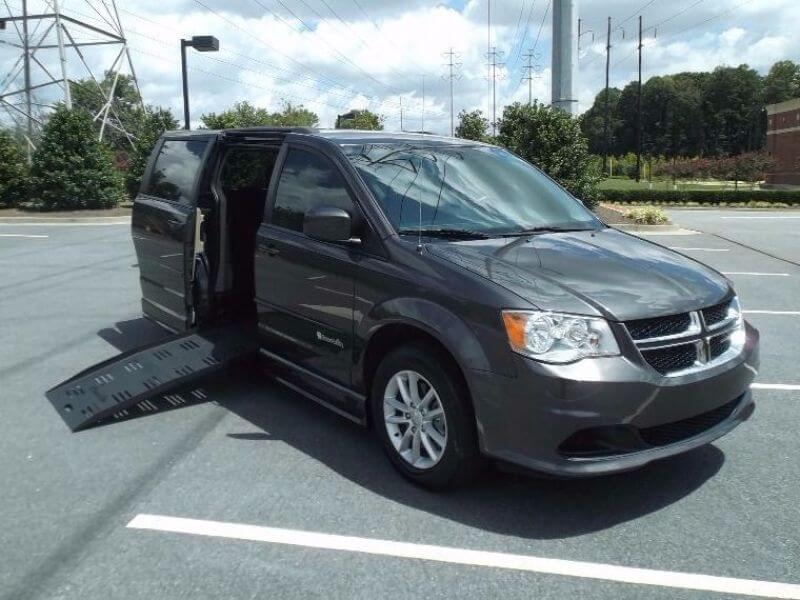 Find your perfect Wheelchair Van
Select from thousands of wheelchair vans for sale from hundreds of nationwide dealers
The Mobility Resource has one of the largest selections of Dodge, Toyota, Chrysler, Honda, Ford, Chevrolet wheelchair vans
View All Wheelchair Vans