When you see a British Taxi-Cab looking vehicle, many people stop to inquire what it is. The Mobility Venture's MV-1 is popular in cities like Chicago, New York, Washington DC, and Canada, where taxi drivers offer accessible options for mobility users.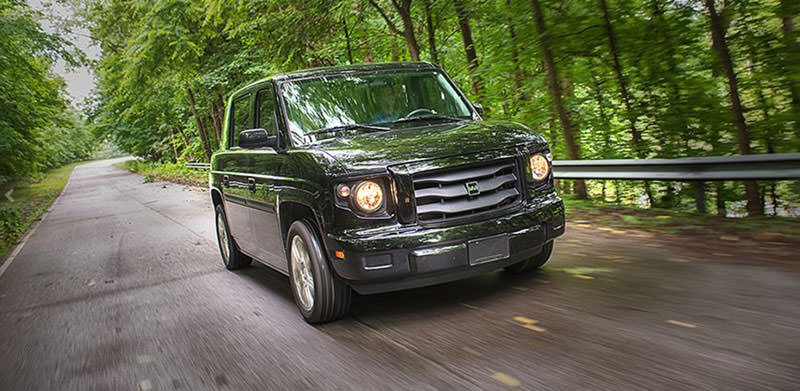 Production of the Mobility Ventures wheelchair accessible vehicle, the MV-1, is currently unclear. It was announced that the Chinese-owned, Silicon Valley-headquartered company, SF Motors, purchased the AM General manufacturing plant in Indiana where it was produced. SF Motors plans to use the facility to build electric vehicles after one to two years of retooling.
According to a South Bend Tribune article, "It [AM General] ceased production of the MV-1, a purpose-built wheelchair accessible vehicle sold by Mobility Ventures, a wholly owned subsidiary of AM General, at the plant last year."
Read the news release at the South Bend Tribune.
Currently, the plant has one active contract producing the R Class for Mercedes-Benz. That contract is set to end in the fall, with the full acquisition expected to close before the end of the year.
The MV-1 was one of the first accessible vehicles built from the ground up, without alterations for accessibility features like a ramp that comes from the floor of the vehicle. Other popular wheelchair accessible vehicle manufacturers, such as BraunAbility, convert mini vans such as the Toyota Sienna, Chrysler Town & Country and Honda Odyssey.
The future of the MV-1 is unclear. Attempts to contact Mobility Ventures were met with voicemail boxes and no returned calls. An employee at AM General stated, "That's because most of them are gone."  
SF Motors would not comment on whether or not they would allow Mobility Ventures to remain at the plant, but would address these questions in the future.
**UPDATE** On July 24th, 2017 Greg Proven, a Dealer Development Manager for Mobility Ventures LLC emailed us and stated, "Our management is currently reviewing options for future production of the MV-1.  We do not have specific plans at this point."
For consumers with MV-1 vehicles: 
Contact your local MV-1 dealer for questions on servicing and parts. According to AM General, parts will be available for the next 5-7 years.

Owner manuals, parts catalogues, and servicing guides can be found at http://connect.mv-1.us/#
**UPDATE** On July 29th, 2022 The AM General websites states that the MV-1 is not currently in production and new units are not available for purchase. Customers with an existing MV-1 should continue to reach out to AM General for questions regarding service and parts. 
If you're still in the market for purchasing a new or pre-owned wheelchair accessible van, be sure to visit our nationwide inventory of handicap vehicles from top brands including Chrysler, Dodge, and Toyota!
Find your perfect Wheelchair Van
Select from thousands of wheelchair vans for sale from hundreds of nationwide dealers
The Mobility Resource has one of the largest selections of Dodge, Toyota, Chrysler, Honda, Ford, Chevrolet wheelchair vans
View All Wheelchair Vans