With the overall unemployment rate dropping below 6 percent for the first time since the Great Recession, the participation of people with disabilities continues to slip, according to today's National Trends in Disability Employment – Monthly Update (nTIDE), issued byKessler Foundation and University of New Hampshire's Institute on Disability (UNH-IOD). Disability job training and employment initiatives support efforts to find work.
In the Bureau of Labor Statistics' Jobs Report released Friday, October 3, the seasonally adjusted unemployment rate hit a new low for the first time since July 2008. "This is very important news for the overall economy," according to Andrew Houtenville, Ph.D., UNH-IOD Associate Professor of Economics. "The number of people with jobs has increased, so this is not a case in which people have stopped looking for work, causing the unemployment rate to go down."
"Despite the thriving economy, we see a stark contrast between people with and without disabilities," according to John O'Neill, Ph.D., Kessler Foundation's Director of Employment and Disability Research. "This is evident in the differences in the employment-to-population ratios between these two groups."
The employment-to-population ratio decreased from 27.8 percent in September 2013 to 26.9 percent in September 2014 (down 3.2 percent; 0.9 points) for working-age people with disabilities. For people without disabilities, the employment-to-population ratio increased from 70.9 percent in September 2013 to 71.9 percent in September 2014 (up 1.4 percent; 1.0 percentage points). The employment-to-population ratio, a key indicator, reflects the percentage of people who are working relative to the total population (the number of people working divided by the number of people in the total population multiplied by 100).

There are several initiatives that expand job training and employment opportunities for people with disabilities. The Washington Center for Internships and Academic Seminars (TWC), for example, provides students from around the world with hands-on work experience in the nation's capital combined with an academic curriculum, civic engagement work and leadership development. Through TWC's Leadership Initiative for Students with Disabilities, these opportunities, including accessible housing, are made available to students who would otherwise find it difficult to participate. Since 2010, Kessler Foundation has awarded more than $100,000 in grants to TWC to fund scholarships for New Jersey students with disabilities.
"Some of the interns who attend TWC through the Leadership Initiative for Students with Disabilities are on their own for the first time," said Linda Cotton, managing director of Corporate and Foundation Relations at the Washington Center. "They have to learn how to live independently and navigate their surroundings. They also work on important assignments and interact with new colleagues—experiences that many never thought possible. I'm proud to say that these students leave with greater self-confidence and independence and set high career goals that we know they can achieve. Kessler Foundation is investing in the future success of students with disabilities by providing this life-changing opportunity."
In September 2014, among workers ages 16-64, the 4,316,000 workers with disabilities represented 3.1 percent of the total 138,910,000 workers in the U.S.
"The figures in nTIDE are not seasonally adjusted," noted Dr. O'Neill. "The collection of disability employment statistics began a few years ago, and it will take some time for seasonal trends to become evident."
The next nTIDE will be issued on Friday, November 7, 2014.
NOTE: The statistics in the National Trends in Disability Employment – Update are based on Bureau of Labor Statistics numbers, but are NOT identical. They have been customized by the University of New Hampshire to efficiently combine the statistics for men and women of working age (16 to 64).
nTIDE is funded, in part, by a grant from the National Institute on Disability and Rehabilitation Research (H133B130015 & H133B120005), and Kessler Foundation.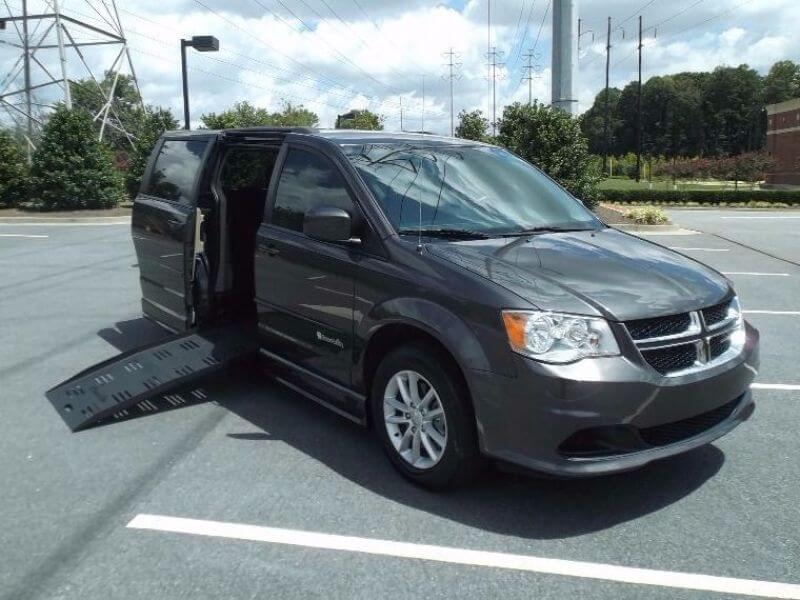 Find your perfect Wheelchair Van
Select from thousands of wheelchair vans for sale from hundreds of nationwide dealers
The Mobility Resource has one of the largest selections of Dodge, Toyota, Chrysler, Honda, Ford, Chevrolet wheelchair vans
View All Wheelchair Vans