Singer/Songwriter Daryl Holmlund sat down with Jennifer Gorman via skype to talk about his made-for-YouTube song, "No More Wheelchairs."
When I was a young adult, I knew this neat old couple who in their sweet earnestness would tell me, "I'm praying for you. I pray that you can be healed." Thus saying one day I wouldn't need a wheelchair anymore.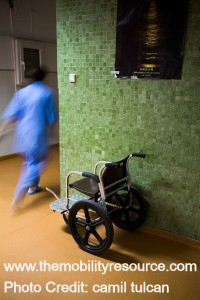 I knew their hearts were pure.
Most people gag me when they talk like that. However, if you knew Mrs. Rowland, you'd think she was the sweetest thing since apple pie.
So I would just smile and say thank you, then think to myself, in our dreams.
Later in life, as I thought about Mrs. Rowland, it got me thinking, "What would life be like without a wheelchair or more importantly a wheelchair accessible van?"
I knew there had to be others pondering the same question. So I plugged a few keywords into Google.
To my surprise, I came across a song titled No More Wheelchairs. I thought to myself, "Oh, here we go."
I hit play anyway and was punched immediately. The tune is not only catchy, but also soothing and clear, just enough tempo to have you tapping your toes, your fingers or your nose—whatever it is you can tap. It's so catchy, I had to share it with the world.
"No More Wheelchairs" by Daryl Holmlund, isn't a protest song or a pity party. Instead, it's a song describing a dream world in which wheelchairs simply aren't necessary.
After suffering a spinal-cord injury in a 2004 car accident, Holmlund was inspired by Sunday school kids at his church who tried to cheer him.
"They prayed for me and drew me a picture," he said. "At the bottom, they wrote, Daroll Homelanand – Good Player Guirtar – No More Wheelchores ."
Here's an excerpt:
When I am deep asleep
sometimes I dream of doing things
that I can't normally do:
Running, climbing,
jumping, flying –
and sometimes I'm dancing with you.
But no dream ever compares
to when I dream that there are no more wheelchairs!
Despite the daydream he depicts in the song, Holmlund says he never thinks about what life could be like, because he's too busy living it. He's a high school teacher in South Central Los Angeles. Most of his students are minorities in low-income households.
"I think it's a benefit for them to interact with someone who is very different," Holmlund said. "They're not used to seeing someone who has a disability and is out and about and that is a positive."
"Other students with disabilities will sometimes come and hang out in my classroom," he added. "When I first started, a student in a wheelchair looked at me for a second and said. "Wanna race?' I said, 'You're on, let's go!"
Holmlund recorded the song on his MacBook Pro, and his brother produced the video.
"He does Internet marketing and he said 'I love this song!' so he put together a collage of people inspired by the song."
I love the song. So much so, that as I'm writing this I had to turn it on again. It's really difficult to depict my favorite part of the song. The song is so creative and thoughtful; I refuse to file it under "Just another inspirational disability song."
A Few Favorite Lines:
Missing limbs are regrown,
spinal-cord patches are sown,
and everyone walks on their own feet.
New legs for Lieutenant Dan (Forrest Gump anyone?)
and Chris Reeve is still Superman!
The video is available along with others on Holmlund's YouTube channel.
He also performed for several years with a band called Sauni's Big Jump. The group has released two albums; Anything Can Happen and Electronic Christmas, and an EP called Open Road.
His music is available for purchase at www.saunisbigjump.com, iTunes and other digital outlets.
"Anything Can Happen was inspired right after my accident," Holmlund said. "I was processing a lot of life changes."
Holmlund doesn't have a lot of time to make music during the school year, he said, but "I'm always playing recreationally. I'm almost certain I'll make more music in the future."
He acknowledges that entertainers with disabilities have become more prominent, citing the movie Avatar and the TV shows Glee and The Glee Project.
"People with disabilities are often seen as a forgotten segment or are stereotyped," Holmlund said. "Those stereotypes can be broken, but you don't see a lot of musicians out there with permanent disabilities."
It was really important to him to be totally independent and to have insurance due to his disability; and that can't happen right now playing music.
Holmlund doesn't see his own future as having no more wheelchairs and he's at peace with that reality.
"I have some friends that do a lot of rehab and try to walk again," he said. "My goal is to make the world a more beautiful place, where everyone can get around easier and have access to good education and possibilities."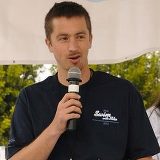 "I don't just want the world to be a better place for me," Holmlund added. "I'd like to see better access to what people need to be successful. Even though independence wouldn't be through making music, I'm very passionate about teaching."
Music and Lyrics provided by Daryl Holmlund
What is in your dream?
Contact Jennifer Gorman of The Mobility Resource and let her know!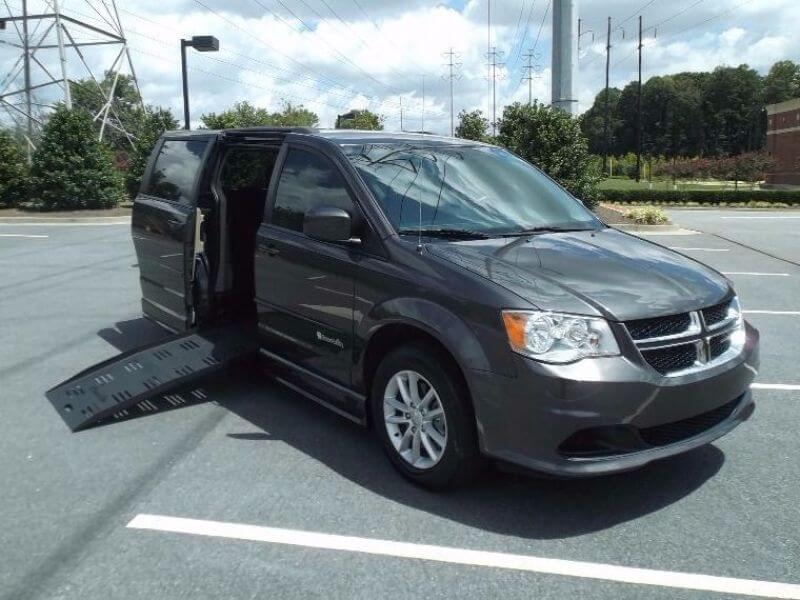 Find your perfect Wheelchair Van
Select from thousands of wheelchair vans for sale from hundreds of nationwide dealers
The Mobility Resource has one of the largest selections of Dodge, Toyota, Chrysler, Honda, Ford, Chevrolet wheelchair vans
View All Wheelchair Vans