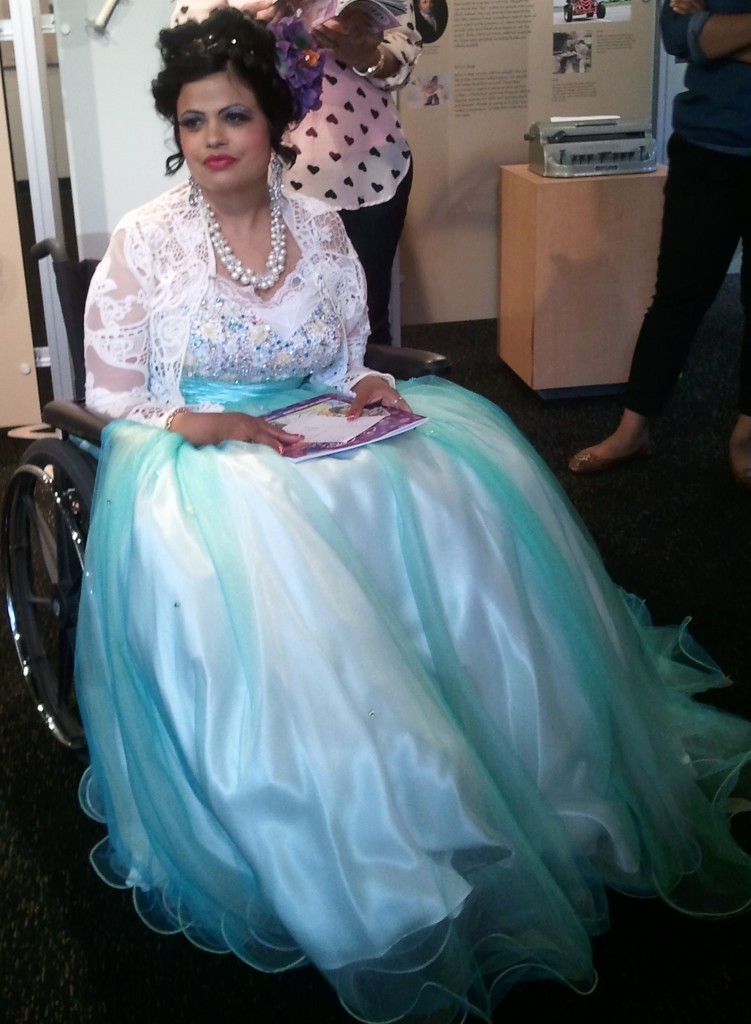 Dear Diary,
I'm an author.
I love to write.
Without a pen, my voice would be stilled. Not silenced. Stilled.
Yes, it's true. I escape to different worlds through my books.
In "Cinderella's Magical Wheelchair," I flew through a studded starlit sky that was accented with puffs of clouds. In "The Princess and the Ruby: An Autism Fairy Tale," I became a non-verbal long-lost child Princess who proved her mysterious identity.
To date, my pen has authored seven books. The above titles have won silver medals. But that's not why I write. I pick up my pen because it fulfills me. I write about issues and subjects that touch the lives of people with disabilities.
In my eyes, a published book isn't the only classification of a writer. Recording your thoughts is the sole qualifier.
I turn to blank sheets of paper when I'm happy, mad or upset. For, paper never talks back. You can yell into it as much as you like and it'll keep even your darkest secret(s) hidden without uttering a peep. Who could ask for a better friend?
There was once a point in my life where I just couldn't go on. Living had become painful. I'd contemplated taking my life. It was merely blue ink from a run-of-the-mill pen that saved me. Even now, I use typed words to kick back at chronic pain.
My books aren't just books. They're like children to me. These are the only children that I'll ever have due to the complexities of my disabilities. I breathe life into these stories. Sprinkle dust into worlds. Some of these characters even haunt me.
Let's take for example, the character, Maggie, from my book: "What Do You Use to Help Your Body?" She isn't content with the whole multicultural cast of characters she met with disabilities. This little girl wants another story. One day, she'll get what she wants. However, not right now.
My pen today wants to tell the stories of other characters. Most importantly, it wants to record thoughts that lay deep within my realm of existence. My experiences are unique as a woman with disabilities, but more importantly because nobody else sees the world from my lens.
Writing is a lot like meditation. For those seconds, minutes or hours your mind is transfixed. Ditto goes for your thoughts and ideas. In some cases, you're not even you.
I encourage anybody and everybody to pick up a pen. Take a minute to record what your mind's eye envisions. It's the cheapest activity. Though, it's one of the richest in developing your skillset.
You may sit there and think: "I have nothing important to say," You couldn't be more off the mark. Your thoughts are valuable. The more you record them the more addicted you'll become. Just try it and see.
Love,
The Original "DitzAbled Princess"
Jewel Kats xoxo
Find your perfect Wheelchair Van
Select from thousands of wheelchair vans for sale from hundreds of nationwide dealers
The Mobility Resource has one of the largest selections of Dodge, Toyota, Chrysler, Honda, Ford, Chevrolet wheelchair vans
View All Wheelchair Vans