Mexico is undoubtedly one of the most preferred and cherished holiday destinations in the world. This Caribbean paradise has everything that a tourist can wish for – amazing treasures of art and history, vibrant nightlife, breathtaking ancient Mayan ruins, exotic wildlife, picturesque jungles, cobbled streets, lively ambience and of course, spectacular golden beaches.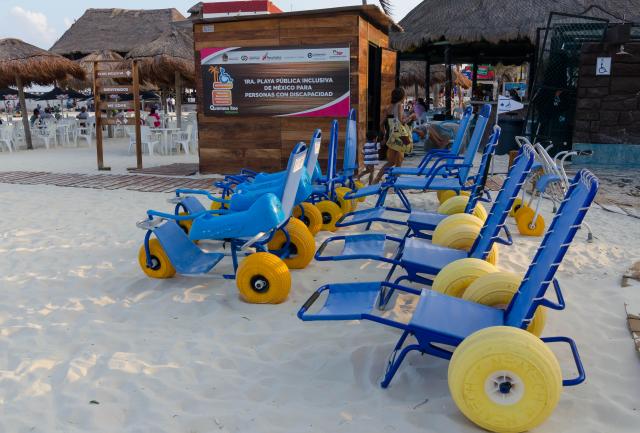 Mexico is also known for its pleasant hospitality and the country ensures that each and every visitor is welcomed with the same amount of love and care irrespective of how varied the needs are. As a matter of fact, major tourist towns like Playa del Carmen and Cancun are well furnished with amenities to ensure that even the elderly and  tourists with physical disabilities are protected –not discouraged from having a good time.
In February this year, Mexico's first 'disabled-friendly' beach was opened in Playa del Carmen. Positioned in the heart of the tourist hotspot of Playa del Carmen, this disabled-friendly beach is financed by the local government of Playa along with support from some other government social service agencies of Mexico.
This out of the ordinary beach offers shade, showers, drinking water, specialized aquatic equipment and assistance for the elderly and physically disabled to help them enjoy the inviting sands and crystalline waters of the Caribbean ocean.
Caroline, from Canada, suffers from osteoarthritis, is overweight and has trouble walking. She always had a dream to visit the paradise beaches of Mexico but was reluctant to do so due to her disabilities. Her dream turned into reality recently when she visited this first of a kind beach in Mexio. She had the most amazing experience and looks forward to coming back very soon.
One of the most beneficial facilities installed on this beach is a long, stable boardwalk for easy access to the edge of the water. This boardwalk comes in quite handy for all those on wheelchairs, or those who need crutches or canes or any kind of special assistance to walk through the sands and reach the water safely.
The shower area on this beach is also wide and designed specially to give extra space for such equipment and attendants.
Another interesting feature of this beach is the availability of amphibious wheel chairs, loungers and beach walkers. The amphibious wheel chair has a innovative design that makes it extremely user-friendly for both, the end-user as well as the assistants. It is ergonomically designed with features like a flip-top foot-rest, armrests with integrated straps, steering bar and large air-filled wheels to handle rough or slippery ground. These wheelchairs can be used free of charge and assistance is available by request.
The mobile sun loungers are made with aluminum and sailing fabric for the ultimate lightweight portability. They have higher seats for easy access, over-sized inflated tires for any terrain, backrest with three different leaning positions.
The orthopedic beach walker is wonderful help for taking a walk on the beach or simply watching and enjoying the waves crashing in. These lightweight beach walkers have comfortable seats, over-sized tires for all sorts of surfaces and the walker poles have large cups to prevent the legs from sinking into the sand.? The beach also has good safety and security arrangements with 14 lifeguards and trained staff to help the disabled and elderly.
The Government of Quintana Roo is planning to open 10 such disabled-friendly beaches, in the near future, in popular tourist areas like Cancun and Cozumel.
Playa del Carmen's cutting-edge disabled-friendly beach will most definitely set the bar higher for beaches all across the world.
The accessible beach is in front of Parque Fundadores. Below the arch of the statue "Portal 2012.? It is near the ferry dock for Cozumel.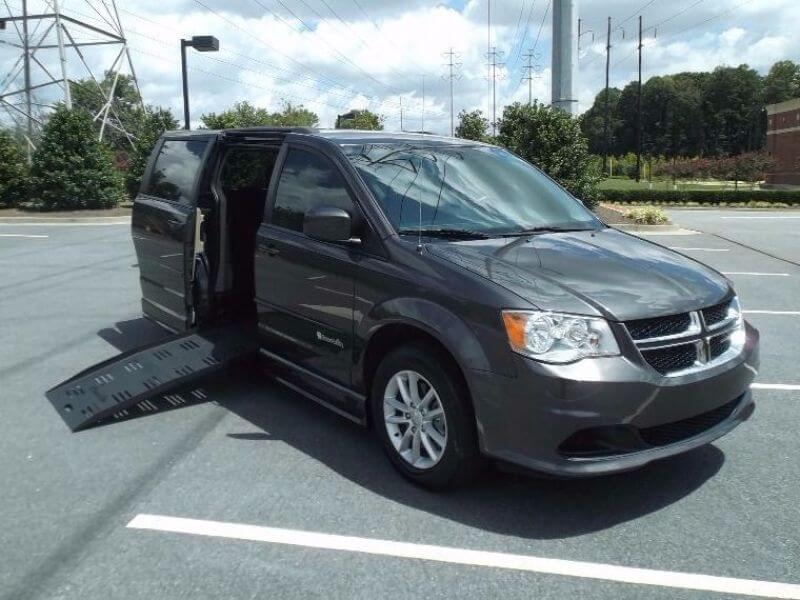 Find your perfect Wheelchair Van
Select from thousands of wheelchair vans for sale from hundreds of nationwide dealers
The Mobility Resource has one of the largest selections of Dodge, Toyota, Chrysler, Honda, Ford, Chevrolet wheelchair vans
View All Wheelchair Vans