Everyone dreams of going on the ultimate vacation, a vacation of a lifetime and wheelchair-users want this as much as anyone. We too dream of white sandy beaches and beautiful crystal blue pools beckoning us, but we also need to make sure where we go is accessible.
The good news is that there are more and more amazingly accessible resorts opening each year, offering every level of accessibility you need to make sure no matter what kind of disability you have, you'll still have an amazing time (as you should be).
If you're finally ready to plan your dream vacay, or maybe you just want to dream a little bit, read on for our list of the seven most accessible resorts in the world.
1) A-ONE Pattaya Beach Resort – Pattaya City, Thailand
A resort designed from the ground up with wheelchair accessibility in mind, the modern A-ONE Pattaya Beach Resort is one of the few resorts in all of Thailand offering completely accessible rooms. At this resort you'll find rooms that have all of accessible features you'd expect from an ADA-compliant hotel room, as well as an emergency call button. And a rather cool feature – the entire hotel is connected by ramps not stairs, so you never have to worry about accessing the various levels.
2) Concordia Eco-Resort – St. John, U.S. Virgin Islands
For the eco-conscious traveler with a disability, the Concordia Eco-Resort on St. John is one of the only eco-resorts in the world offering accessible accommodations. The purpose of this resort is to make as little of an impact on the surrounding environment as possible.
The property has four accessible tents with enhanced facilities, as well as solar heated hot water showers (awesome) and lighting and fans power by a 12-volt photovoltaic system. It also has accessible walkways and ramps throughout the lust natural landscaping. If you're looking for a low cost way to enjoy the jungle and ocean without any hindrances, this is it.
3) Resort at Squaw Creek – Lake Tahoe, California
If you are more of a winter person and have always wanted to try out adapted skiing, sit-skiing for those in the know, you can't get any more chic and accessible than the Resort at Squaw creek in Lake Tahoe. This awesome resort not only offers fully accessible rooms and fitness center, they also have a staff trained to help guests with disabilities.
They also have a "Disabled Access Ambassador" Mario Rey, an accomplished mono-skiier, who helps guests with disabilities navigate the property, showing them the best places to ski, as well as equipment you can rent.
4) Sirens Resort – Loutraki, Greece
For those with dreams of soaking in the rays of the Mediterranean, the Sirens Resort in Loutraki, Greece goes above and beyond. This hotel offers five fully accessible rooms/apartments that can sleep between 1 to 8 people. The units have everything you need from grab bars to roll-in showers and accessible kitchens. They also offer rentable electric beds, shower chairs, hoists and wheelchairs. That will sure save on your luggage costs when flying.
The real stunner of this resort however is the fully accessible beach, which is made possible by a one-of-a-kind ramp that goes directly into the sea. Once out in the water, you can get out of your wheelchair and float, grabbing a nearby floatie. Wheelchair taxis are also on-site and several accessible excursions are offered.
5) Turtle Bay – Oahu, Hawaii
You know a resort is a accessible when they have Life Rolls On Founder Jesse Billauer as their ADA spokesperson. Located in Oahu, Hawaii, Turtle Bay is one of the most accessible resorts in Hawaii. This hotel offers 13 fully accessible rooms with all the amenities and there are lifts on all of the pools and hot tubs throughout the property. One of my favorite features of this resort however is the accessible wheelchair golf cart to cross the huge resort. You gotta love a wc-friendly golf cart.
6) Freedom Shores – Isla Aguada, Mexico
Founded many years ago by a vet injured in the Vietnam War, Freedom Shores in Isla Aguada, Mexico is another resort built from the ground-up with wheelchair accessibility as its ultimate goal. This resort is one of the few resorts in the world that offers on-site caregivers too in addition to a completely accessible resort.
Roll-in showers, shower chairs are included with each room, as well as chauffeured wheelchair accessible taxi for arriving and local excursions. To get to the beach, they've installed in a wide promenade right next to the water and they also have an accessible deck/dive boat if you're interested in trying out scuba diving.
7) Hotel Tranquility Hill – Palmares, Costa Rica
For another accessible resort owned by a quadriplegic, the Hotel Tranquility Hill in Costa Rica offer is the ultimate in resort accessibility. This beautiful small resort located in the lush mountains of Costa Rica is a peaceful 1 acre space with 10 rooms, two of which that are wheelchair accessible. And they have a brand new roll-in swimming pool, making it incredibly easy to take a dip. Also, if you need an on-site PCA, that too is available. Skilled nursing is also on-site.
The resorts above are surely awesome, but remember to always call when making reservations to ensure all of your needs are understood. It's up to you at the end of the day to make sure when you arrive that everything is ready and waiting for you to have an amazing time.
Are we missing any? Which accessible resorts do you love?
Photo courtesy of Flickr Creative Commons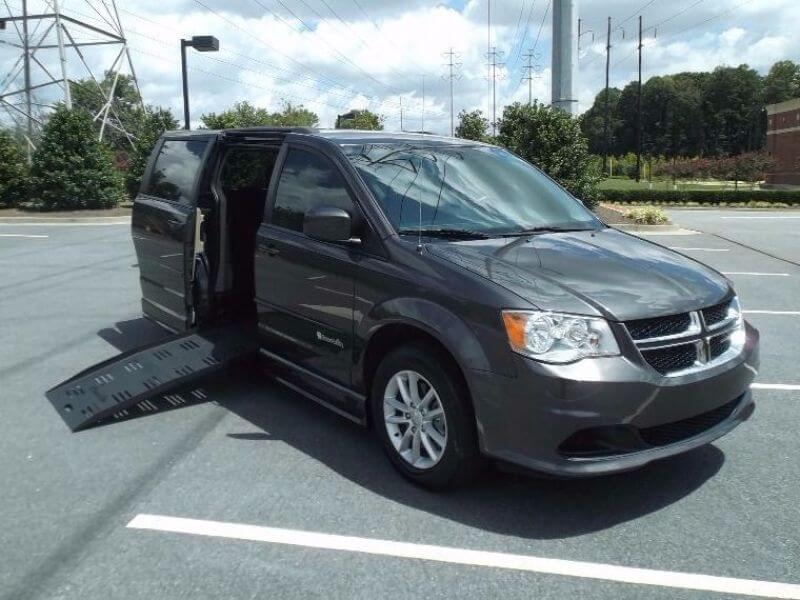 Find your perfect Wheelchair Van
Select from thousands of wheelchair vans for sale from hundreds of nationwide dealers
The Mobility Resource has one of the largest selections of Dodge, Toyota, Chrysler, Honda, Ford, Chevrolet wheelchair vans
View All Wheelchair Vans