The joy of parenting goes deep, but when you have a disability you have a lot more to think about so you can be the best parent possible.
While a lot of adapted products for parents with disabilities are made by occupational therapists, there are several you can purchase at big box stores. If you're a parent with a disability who wants to make sure they have all the best products at their disposal, check out the list below.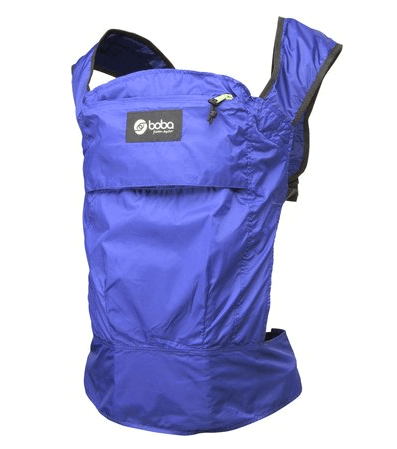 1) Chest Harness Baby Carrier
A fabulous product for parents with disabilities is a chest harness baby carrier and the best part is that these are available at almost every baby store. The reason they're so ideal for parents with disabilities is that they allow the parent to have full use of both arms while still essentially carrying the baby. Quadriplegics especially like this because of their limited arm movement.
Check out a baby carrier from Boba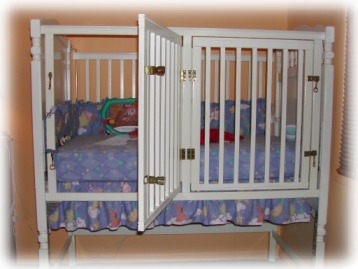 2) Side-Opening Crib
Reaching down into a crib isn't the easiest in a wheelchair, which is why side-opening cribs are essential if you use a wheelchair. They unfortunately however aren't something you can just go out and buy. It is however not too difficult to make a crib accessible.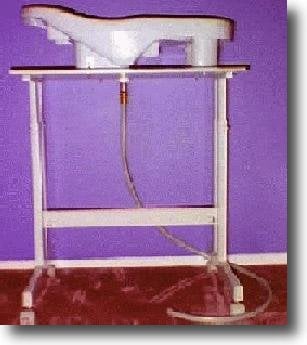 3) DIY Accessible Baby Bathtub
Bathing an infant when you use a wheelchair is also immeasurably tricky.  Many parents opt to bathe their infants in a sink they can roll under, but if you have the skills you can make an accessible baby bath tub using a Fischer Price baby bath tub, a computer table and a dishwasher hose. It sounds a bit tricky, but it's rather easy, and the best part is when it's completed, no more lifting is required to bathe your baby.
See how it's done from Disabled Parents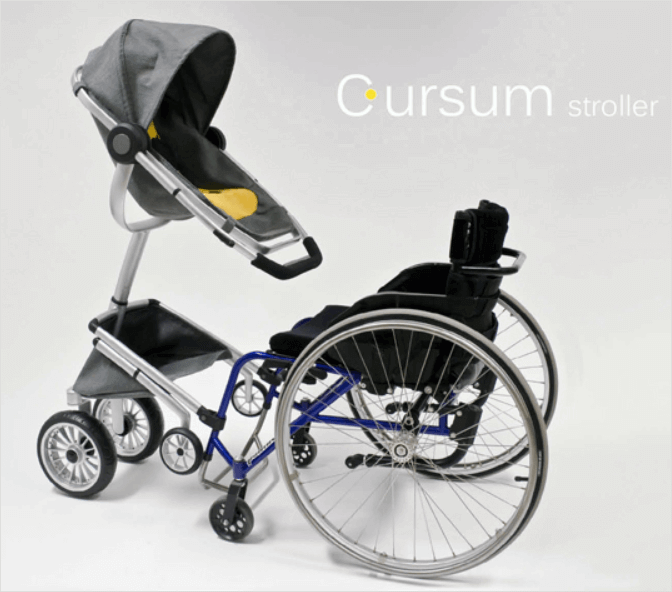 4) Cursum Accessible Stroller
Designed by Cindy Sjoblom a designer from Sweden, the Cursum is the best stroller ever invented for wheelchair-users. What this stroller does is snap to the wheelchair, allowing the parent to push and still propel the stroller. It's quite a novel idea, unfortunately it's still a concept design, however if you know someone who is handy, this very well be made at home.
Check out a video of the Cursum stroller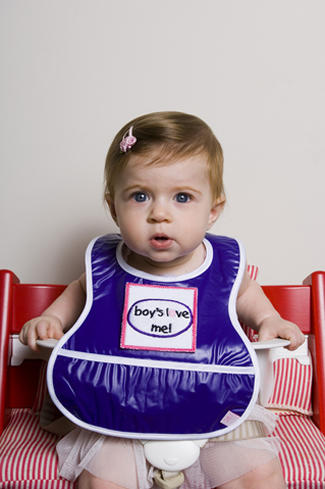 5) Velcro Baby Bibs
Another great product for parents with disabilities are velcro bibs.  Attaching itself using velcro versus a snap takes the need of finger function out of the equation, and when you have a hungry baby, the last thing you want to do is  struggle while putting on a bib. They're easy to find at most baby stores, however they wouldn't be too difficult to make yourself.
Check them out: NUBY Velcro Bibs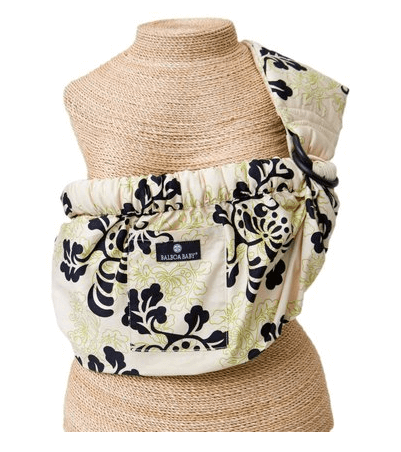 6) Breastfeeding Sling
If you're breastfeeding, holding your baby the entire time can be difficult if you have a disability, which is why the latest trend in baby gear – breastfeeding slings – are just the thing for parents with disabilities. They evenly distribute the baby's weight and have a padded shoulder strap, making it blissfully easy to breastfeed your baby for as long as needed.
Check out a breastfeeding sling from Baloba Baby Dr.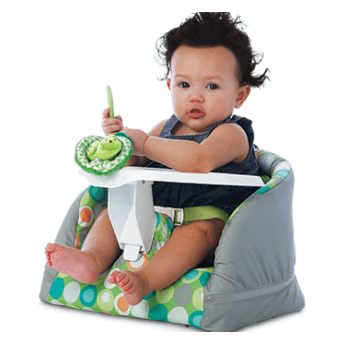 7) Boppy Baby Chair
Think of this product as your go-to baby chair that can replace all of your other baby chairs.  It's also lightweight and can fit on your lap if you use a wheelchair, making it great if you have limited arm movement but still want to interact with your newborn.
Check it out: Boppy Baby Chair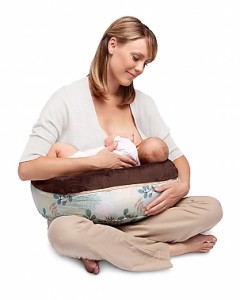 8) Boppy Two-Sided Nursing Pillow
Another great product for breastfeeding that works for mothers with disabilities is the Boppy Two-Sided Nursing Pillow. This firm yet soft pillow sits on your lap and raises the baby up to your breast so you don't have to hold your baby fully. It also creates a stable platform and the cover is washable.
Check it out: Boppy Two-Sided Nursing Pillow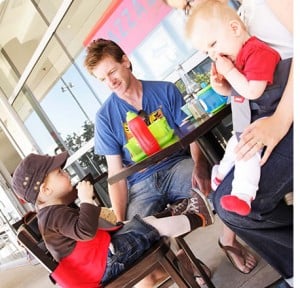 9) Wriggle Wrapper
Another product if you have upper-body mobility issues is the Wriggle Wrapper, a highly versatile security belt that can be used anywhere, but especially on chairs to help hold your baby in. These are great if you're out and no high chairs are available.  And even better, they adhere using Velcro, making them easy to use. An all over great safety product, the Wriggle Wrapper is indispensable.
Check it out: Wriggle Wrapper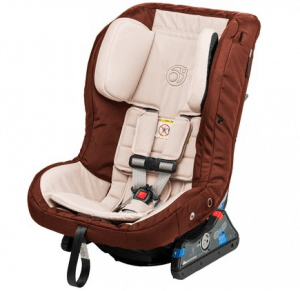 10) Swivel Base Baby Car Seat
Toting your baby around in your accessible car can be tricky as a wheelchair-user.  If you have a car, getting at the car seat can be very hard from a seated position, that is why a swivel base car seat is a must if you use a wheelchair.  This allows you to swivel the car seat so it's facing you and not to the rear or forward-facing (whichever style you're using at the moment dependent on your baby's age), so you can remove the baby on your own.
Check out a swivel base car seat: Orbit Baby G3 Toddler Car Seat
If it you're still in need of an adapted baby product but can't find it anywhere, check out the people over at Through the Looking Glass, a great organization dedicated to parents with disabilities. They work with parents on an individual basis, helping them figure out what they can do to make them as independent as possible as parents.
What adapted products you recommend for parents with disabilities?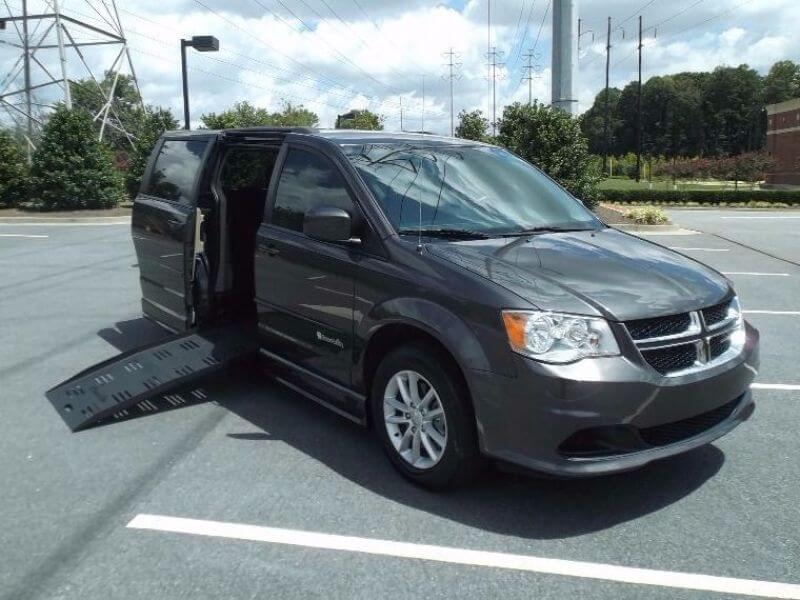 Find your perfect Wheelchair Van
Select from thousands of wheelchair vans for sale from hundreds of nationwide dealers
The Mobility Resource has one of the largest selections of Dodge, Toyota, Chrysler, Honda, Ford, Chevrolet wheelchair vans
View All Wheelchair Vans