Almost anyone can be an
a
ctivist if the desire is strong enough.
I've been a fiery activist for causes that I believe in, primarily the rights of people with disabilities, since before I knew what an "activist" was. I was in grade school the first time I exercised my power as an activist. The administration had casually suggested canceling a traditional field trip that all the students were looking forward to because of the extra expense of renting a wheelchair accessible van for me–the one and only physically disabled student who used a wheelchair due to a condition called Osteogenesis Imperfecta. With all the force of my fragile, 20-pound, foot and a half long body could muster, I let the administration know that if they canceled our field trip that I would tell all the local newspapers that they were being "mean!" Needless to say, my class went on our field trip and the administration never made another foolish suggestion like that again.
Today I'm a little bit bigger, about 30-years-older and have a much broader vocabulary. Still, I'm a passionate activist for causes I believe in which have expanded beyond disability related issues.
As a volunteer for a non-profit organization, one of my duties involves responding to emails on the organizations behalf. Most of the emails contain the same basic questions or comments like, "How can I get involved?" or "Do you have any merchandise for sale?" or simply "Thank you." Recently though, one of the emails I had to respond to went something like this, "I really appreciate the work your organization is doing and I'd love to get involved and help but I'm just too disabled."
Obviously, since I respond to these emails as the non-profit organization itself, this individual had no idea he was saying this to a fellow person with a disability who happens to be an outspoken activist.
Fortunately, I was able to contain my first reaction to the confines of my mind because I can be a little hot headed when I witness people using their disability as an excuse.
After my blood stopped boiling and I exchanged a few civilized and productive emails with this person, I realized that the reason he said he was too disabled to help is because he truly believed that. There are likely other people with disabilities who believe they are also too disabled to be helpful and this is simply not true.
This is my theory on the subject – If a person is not too disabled to articulate a legitimate complaint then they aren't too disabled to do something to bring about change. Almost anyone can be an activist if the desire is strong enough.
There are plenty of tasks that a person with limited mobility can do, to contribute to a worthy cause. Here is a brief list of suggestions.
Fundraising: The internet makes the job of fundraising so easy that you can do it from home. There are multiple online resources designed to help non-profit organizations, as well as online classes to help you become a savvy fundraiser.
Correspondence: If you have the internet (which I'm sure you do) and you spend your days on Facebook, posting pictures of your dog or status updates telling everyone that "the government sucks," then you have the ability to redirect all that valuable time and energy into something productive. You could manage the email and/or social media accounts for the cause or organization that you support.
Manage phone calls: Returning phone calls is an important task for any successful organization. While this requires solid communication skills, organizations that are understaffed often welcome volunteers who are willing and able to do this job effectively.
Event Coordinating: Before you think this suggestion is a mistake on my part since these are suggestions geared toward those with limited mobility, realize that just because you coordinate an event does not mean you actually have to be there. To successfully coordinate an event, you need to delegate tasks to the most competent and available people to carry out the job at hand. You may want to delegate someone to be your co-coordinator or assistant, who can physically attend the event to deal with those little things that never go as planned. Good organizational and communication skills are required.
Blogging: One of my personal favorites and something that only requires you. Joining a group isn't for everyone. Everyone has a story to tell though. If you see a problem that nobody else seems to see, blog about it. If you see something wonderful that is being overlooked or ignored, blog about it. You never know how helpful your blog may be to someone else. Oh and it's free.
By the way, the guy who thought he was "too disabled" to help is now a volunteer!
Photo credit: SpaceShoe [Learning to live with the crisis] / Foter / CC BY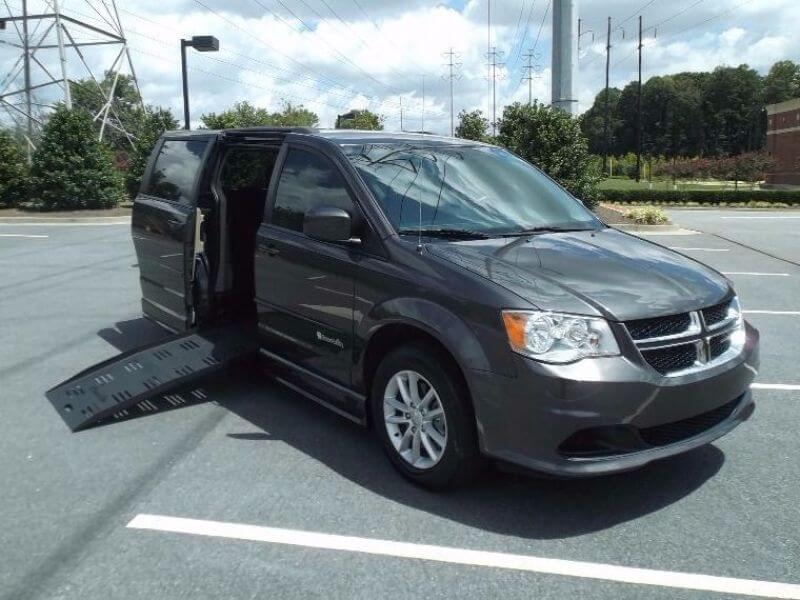 Find your perfect Wheelchair Van
Select from thousands of wheelchair vans for sale from hundreds of nationwide dealers
The Mobility Resource has one of the largest selections of Dodge, Toyota, Chrysler, Honda, Ford, Chevrolet wheelchair vans
View All Wheelchair Vans