Cerebral palsy and not driving, with or without accessible car modificaitons, fails to deter California State University Long Beach (CSULB) student Hamid Ala from his music-related ambitions. Ala studies singing at CSULB's Bob Cole Conservatory of Music, specifically pursuing his bachelors of arts in art and music. He maintains a special passion for classical music, an interest rooted in his native London, England culture. Hamid Ala's experiences as an individual with a disability provided some intriguing insights during a recent interview with The Mobility Resource.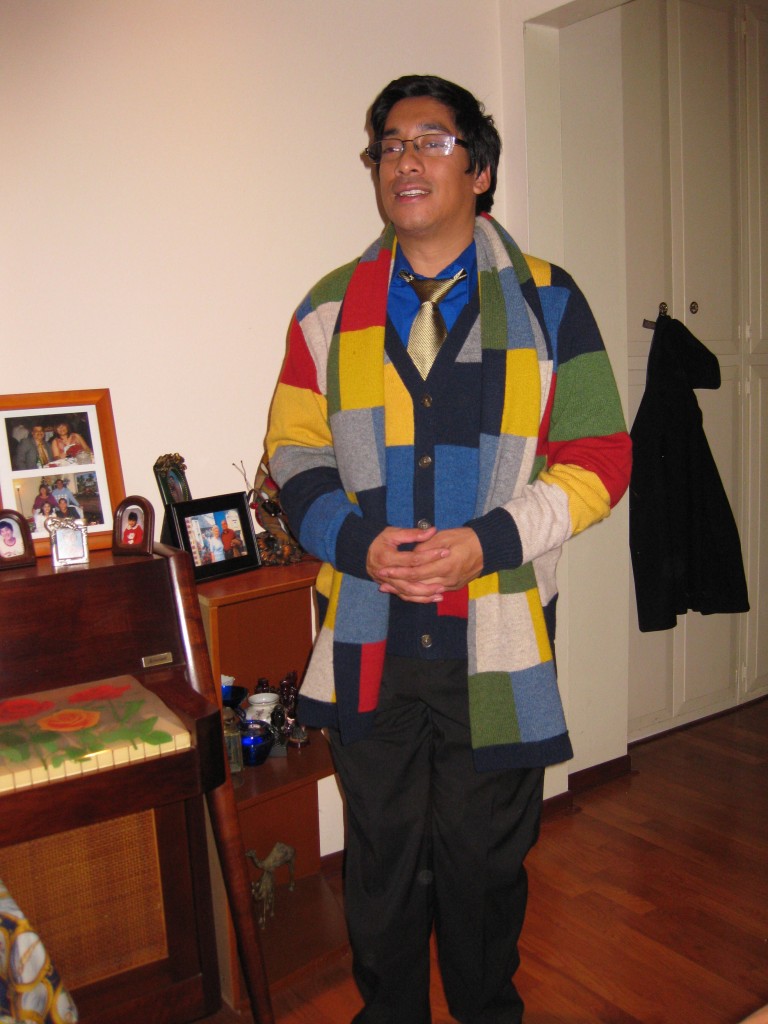 Embracing Singing
Hamid Ala explains he noticed singing's powerful allure innocently enough while in school. By participating in choir, Ala felt his cerebral palsy melt away. "I found when I was singing, the issues with cerebral palsy weren't there. I was able to accept myself. I was able to just enjoy being a child." At singing's very essence, Ala uncovered a particular element, humanity. Others recognize the trait too.
Ala fondly remembers an email his director at CSULB sent his way. He recalls, "I got a beautiful email from our director. It said you bring a certain humanity because now we're not so worried about getting the high notes and certain roles. Now my students are more 'Let's help Hamid.'" You see, cerebral palsy might become a non-issue when singing but Ala still requires assistance to take his jacket on and off and ascend and descend steps amongst other tasks.
One particular reason Ala embraces singing classical music is because it connects to the humanity ideal. Humanity incorporates heightened appreciation which in itself entails seeing past misconceptions. Ala believes many misconceptions exist both about classical music and disabilities. "That's the reason I do classical music because it's like 'Oh, classical music is about this big fat guy who's singing high notes' and it's not about that. And when they see someone with a disability it's like, okay this will [also] change our perception [of people with disabilities] because they [able-bodied individuals] think that we're lazy or we don't try hard or we want everyone to cater to us."
A Mode for Expression
Interestingly enough, Hamid Ala's story expresses the exact opposite. Ala's work ethic leaves a lasting impression on professors and others who cross his path. Perhaps the most notable instance came before he even gained acceptance into CSULB's Bob Cole Conservatory of Music. Ala attended El Camino College prior. A professor there suggested Ala audition for Disney after hearing Ala sing "God Help the Outcasts" from Disney's Hunchback of Notre Dame.
Heeding the educator's advice, Ala tried out for the role of Scar in the summer 2011 Hong Kong Disneyland version of Lion King. Still he sang "God Help the Outcasts" for the audition, remembering "When I told them (the Disney panel) I was going to sing 'God Help the Outcasts' from the Hunchback of Notre Dame, they kind of gave me that look 'Oh, we've heard it before.'"
Continuing Ala shares the panel's reaction following his tryout. "They said 'You really sang well. You really touched our hearts.' I mean they were in tears." However, the group didn't feel the Scar role would do Ala justice and recommended he audition again because Disney wanted to work with him. Unfortunately Ala doesn't drive so hopping into a vehicle and using car adaptive equipment to drive down to auditions remains an inconvenience.
Yet Hamid Ala valued the experience, especially when the judges showed curiosity about his cerebral palsy. "I think it's very inspiring because you know they really didn't care that much about the singer. They wanted to know about me and my life and 'You really inspired us' and I think that's the essence. When you can make a difference as a disabled person and they want to know you as a person versus a singer, you've already won I think."
An Understanding Approach to Disability Perceptions
Now some individuals in the disability community tend to object to the simplified labeling people with disabilities living their lives as "inspiring." Ala doesn't mind, actually believing such an upheaval as more damaging. "People don't have the understanding about what it [disability] means and what it is." Dialogue can remedy the problem but Ala points out strong reactions from the disability community can lead to the able-bodied population closing up, too fearful about saying the wrong thing.
Instead Hamid Ala exhibits patience so he can calmly give his insights and correct any misguided perceptions about disabilities. One misconception he hopes to eliminate, the thought a person with a disability should advocate for the entire disability community. "It's not my place you know when I hear every disabled person has to be an advocate for every other disabled person. Cerebral palsy is different for many people. My experience is different from yours."
He adds "I think that's why I don't like to be an advocate and I don't like 'I'm going to speak on behalf of…' No. I can share my story and if some people are inspired by that, so be it. But I'm not going to be saying I'm an advocate for people with disabilities because you know we can only be advocates for ourselves." Ultimately Hamid Ala's creed suggests if you stay true to yourself, life will work itself out.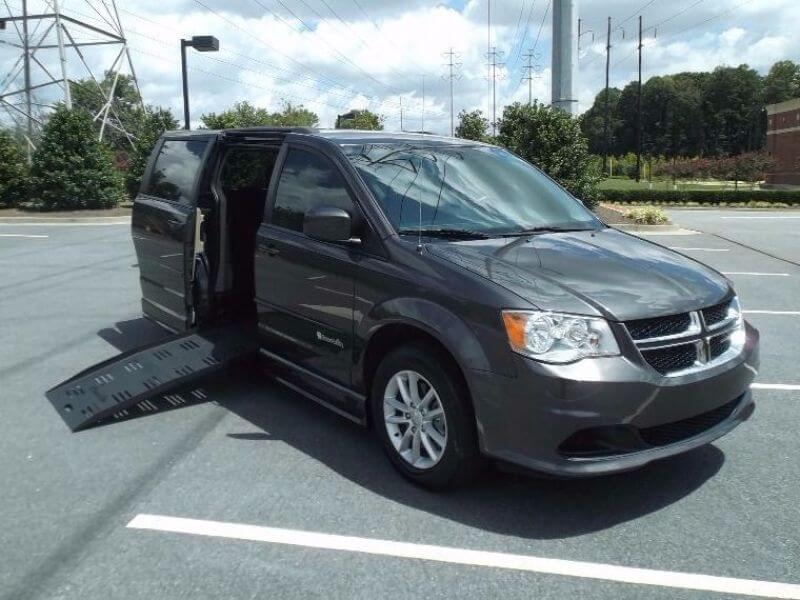 Find your perfect Wheelchair Van
Select from thousands of wheelchair vans for sale from hundreds of nationwide dealers
The Mobility Resource has one of the largest selections of Dodge, Toyota, Chrysler, Honda, Ford, Chevrolet wheelchair vans
View All Wheelchair Vans