Living with a disability, without a doubt, can be one of the most challenging experiences that anyone could ever face. From the constant healthcare to the struggle for equality in the workplace, people with disabilities are frequently reminded of just how strong they really are.
That's why when my team at The Mobility Resource compiled the best advice for living with a disability; we weren't surprised to see some hilarious, honest and downright sassy responses. Take a look at some of the best advice from people with disabilities, for people with disabilities.
1) Never be embarrassed about your disability.
Sure, there may come some times when the city bus takes its sweet time putting out the platform, or you encounter someone who doesn't understand social etiquette, but don't let these moments bring you down. You are more than your disability – you are a positive and awesome person who makes that handicapped van look good.
2) People are going to be uncomfortable with your disability – that's a fact.
Put them at ease by cracking a joke about your disability. Humor about your super-stylish wheelchair, plus social situations, equals your new status as the most popular guy in the room.
3) Let the haters talk.
Unfortunately, there will be some people who insist on telling you their negative opinions about you and your disability. Ignore them; they're probably just jealous that they can't skip the line at Disney World.
4) Connect with others who can relate.
Get yourself a Facebook profile. And a Twitter account. And a Pinterest profile. And a Google plus account. Whatever you choose, get onto social media and start connecting with other people who can relate. Form fan groups, plan meetings or just spend time reveling in the fact that you can always find parking at a crowded mall.
5) Don't be afraid to accept help from others.
You're independent, but that doesn't mean you should be totally devoid of assistance when you need it. Most people are willing to accept help when they need it the most – the rules shouldn't be different because you have a disability
Having a sense of humor about your disability can go a long way. Remember to just smile and give yourself a pep talk on those days when you need a little extra lovin'.
Photo credit: greekadman / Foter / CC BY-NC-SA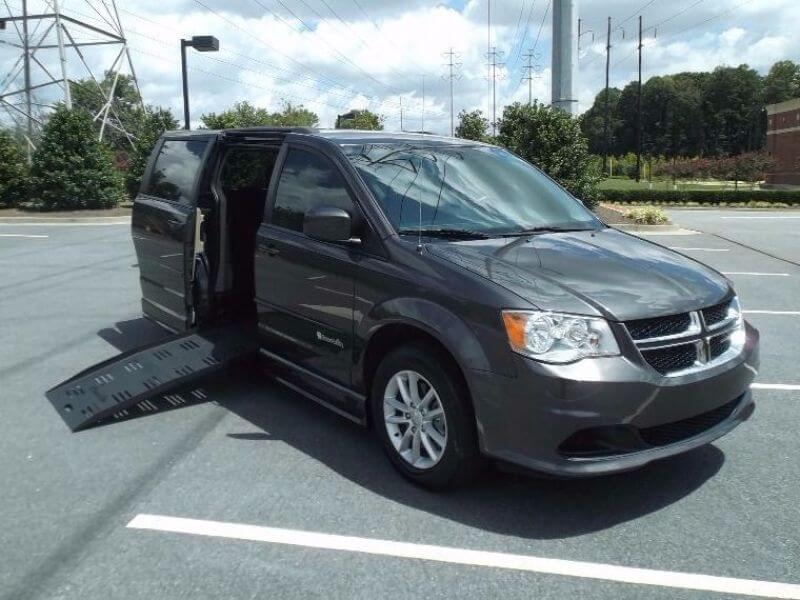 Find your perfect Wheelchair Van
Select from thousands of wheelchair vans for sale from hundreds of nationwide dealers
The Mobility Resource has one of the largest selections of Dodge, Toyota, Chrysler, Honda, Ford, Chevrolet wheelchair vans
View All Wheelchair Vans