Children with disabilities can enjoy most of the same toys their friends play with everyday. Some of these toys have special switches that make them easy for any child to activate.
In no particular order, here are the top 10 toys for children with disabilities.
1) Alphabet Sound Puzzle
This classic wooden puzzle from Melissa & Doug can help sighted and blind children learn the alphabet. Underneath each of the letters are small pictures of items that begin with that letter (A for apples, E for eggs, T for turtles).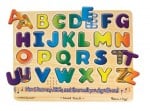 Blind children can feel the letters and puzzle with their hands. When they place a letter in the correct spot, they hear the name of the letter.
You can get the Alphabet Sound Puzzle from Fat Brain Toys for $17.95.
2. Braille Markers
Children with limited sight can identify colors with the Braille marking on Do-A-Dot Art's Sponge Tip Markers.
This is a great idea, as many people would not think blind or nearly blind children would draw pictures.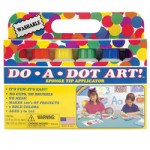 The markers come in red, yellow, blue, orange, green and purple. Also, every parent will love these markers because they don't dry out when you leave the cap off!
Do-A-Dot Art Sponge Tip Markers also cost $17.95, and they are available from Hearmore.com.
3. Light Show Stick
This spinning, colorful LED light stick is not just perfect for the Fourth of July. It's also a useful toy for hearing-impaired children.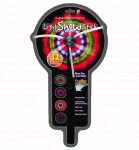 "We use the light stick product as a visual reward when we are testing for awareness of sound," one parent said.
"We also use the product to motivate our son while he is doing tummy-time exercises to encourage him to lift his head and turn from side to side," the parent added.
The Light Show Stick has batteries included and features 32 light patterns. It's available from Fat Brain Toys for $7.95.
4. Bookworm Audio Book
Special needs students will enjoy hearing their loved ones reading their favorite stories with the Bookworm Audio Book.
Instead of relying on the availability of push-button audio books, Bookworm's memory card allows parents to create their own audio libraries.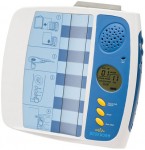 Children can press buttons to hear the audio as they read each page.
Bookworm Audio Book is available from eSpecialNeeds for $199.
5. Skateboard Swing
Children with balance issued can have fun with the Skateboard Swing even on a rainy day.
It can calm children and help them focus their attention on upcoming homework.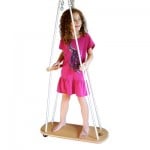 The swing weighs nine pounds and is portable, so it can be set anywhere that a child would need its active yet calming effects.
Skateboard Swing is available from Fun & Function for $210.
6. Whisper Tilt and Spin
This tilted wooden board allows children who have balance issues to spin quietly on an angle, providing sensory integration and vestibular therapy.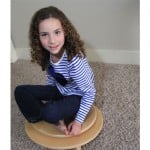 It has a large surface, so kids up to 200 pounds can spin with their legs folded, and little ones can use it for tummy time. Whisper Tilt and Spin is available for Fun and Function for $199.99.
7. Jumpsmart Electronic Trampoline
This triangular trampoline combines action, sound and balance.
Children up to 80 pounds can grip the handlebars while bouncing on the trampoline.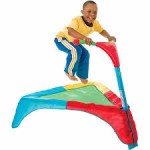 As they bounce, the children enjoy silly songs and learning games. This promotes fitness and cause-and-effect learning.
Jumpsmart Electronic Trampoline is featured on the cover and Page 50 of the Toys R Us Catalog for Differently Abled Kids.
8. Vtech Tote & Go LapTop Plus
This colorful miniature laptop is great for autistic children, because it promotes verbal responses.
It also promotes cause-and-effect learning, as the child pushes button and the laptop responds.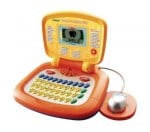 Vtech Tote & Go LapTop Plus builds a variety of skills, including music, vocabulary, math and mouse skills. It is available new from Amazon for $70.99 or used for as low as $5.49.
9. Daisy the Duck
By squeezing Daisy's wing or using an adaptive switch, similar to those found in accessible vehicles, your child can get Daisy to jump, flap her wings and sing "If You're Happy and You Know It."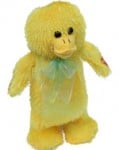 Daisy the Duck helps to promote visual attention and auditory input, and she is available for $56 from Assistive Technology Center.
10. Tickle Me Big Bird
The popular "tickle me" Sesame Street friends are available in switch-activated form for children who would have difficult activating a regular doll.
For example, Tickle Me Big Bird is available from Assistive Technology Center.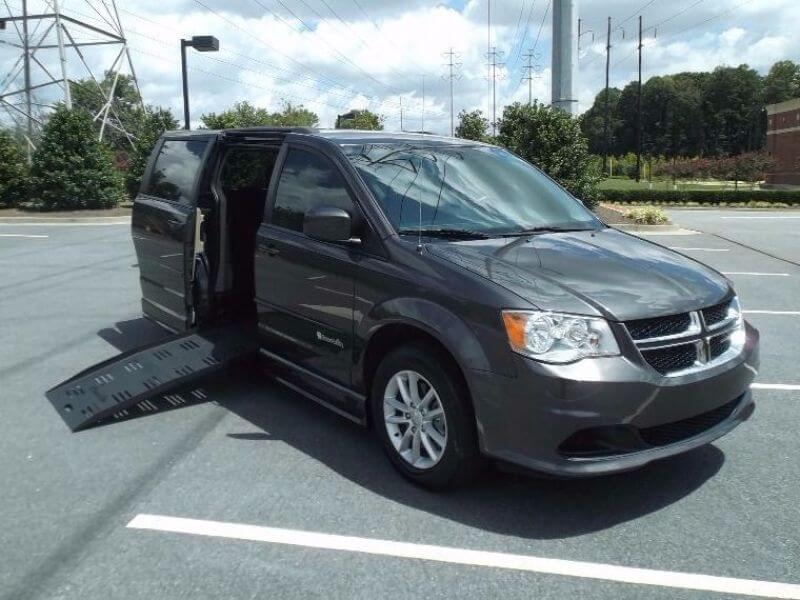 Find your perfect Wheelchair Van
Select from thousands of wheelchair vans for sale from hundreds of nationwide dealers
The Mobility Resource has one of the largest selections of Dodge, Toyota, Chrysler, Honda, Ford, Chevrolet wheelchair vans
View All Wheelchair Vans